A Morning Menu of Stories We Think You'll Find Interesting
America's Best Pizza, Chosen by Food & Wine
Food & Wine magazine has put together a slide show of the best pizzerias in the U.S. The selections are more reasonable than these sorts of things generally are. It's a mix of modern, artisan-style pizza and old-world traditional style, heavily concentrated on the east and west coasts. You could do a lot worse than eat your way through the list.
Top Pot Watch
Seattle doughnut specialists Top Pot continues to expand. They just opened their 18th café, in the Washington town of Kirkland.
Ina Pinkney Comes Home
We loved Ina's, Ina Pinkney's Chicago breakfast spot. She hung up her apron earlier this year after 23 years of business, but not before serving her last customer: Marc Malnati, who would be opening the 39th Lou Malnati's Pizzeria in the space. That pizzeria opened Monday, and their first customer? Ina Pinkney.
Attack of the Killer Pumpkins!
Is there no end to the pumpkin-flavored craze? Garrett Popcorn Shops has come out with a limited edition variation of their thoroughly addictive CaramelCrisp: Pumpkin Spice CaramelCrisp. They say there's really pumpkin in the coating, along with cinnamon, nutmeg, and cloves. Sounds pretty good, actually!
Sad News from Memphis
WMC Action News 5 – Memphis, Tennessee
We are sorry to hear that Bob Henry, owner of Memphis' classic breakfast spot Barksdale Restaurant, died Sunday at the age of 57.
Wait Wait … Don't Tell Me! Tries the Pitts-burger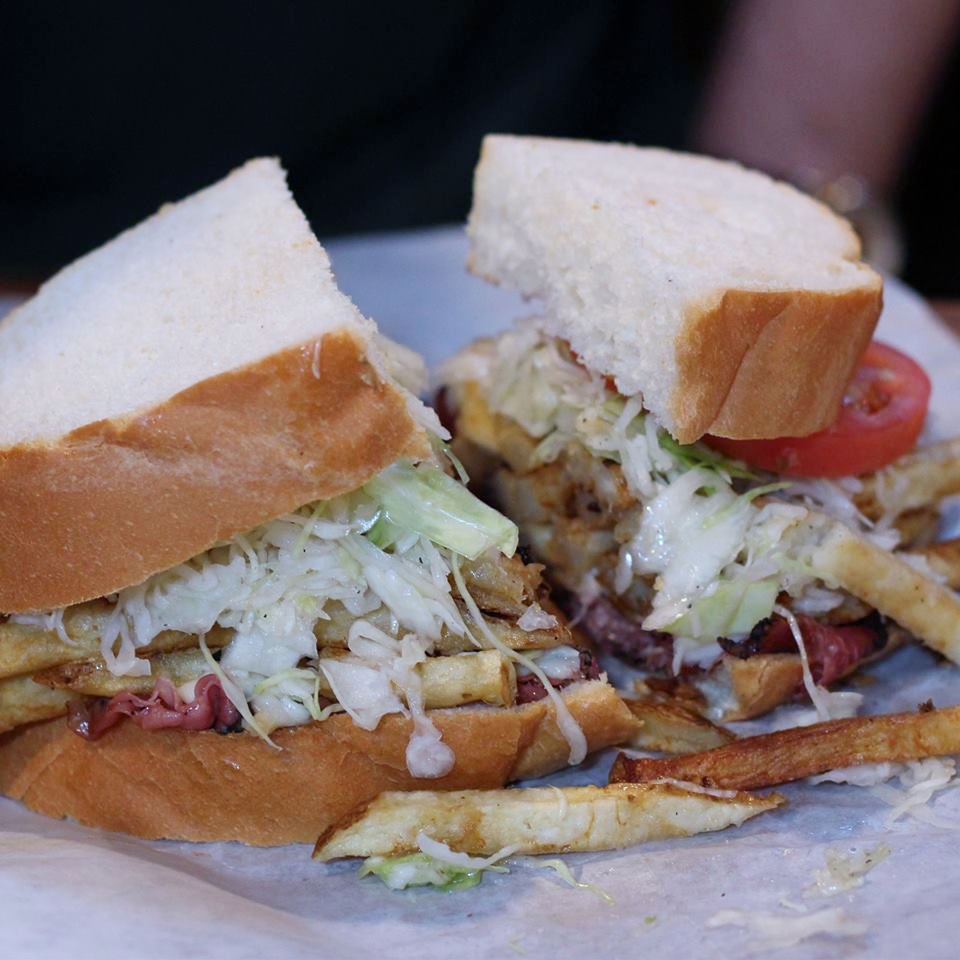 The folks responsible for the NPR show Wait Wait … Don't Tell Me! try Primanti's second most popular sandwich, the Pitts-burger. And they didn't like it! Read about the experience here.