REVIEW
When you're in Smithfield, Virginia you're in the heart of ham and peanut country. Sure, times have changed, as they always do – the giant pork processor in town, Smithfield Foods, is now Chinese-owned, and the last Smithfield ham smokehouse in town was shut down last year. Hogs no longer graze on harvested peanut fields to fatten up, but the law still requires the hams to be produced, and smoked, within the town limits to be called Genuine Smithfield Hams. (What Smithfield Foods plans to do is still up in the air; they have a large backlog of aging Smithfield hams available to carry them for a while.)
It wasn't that long ago that visitors to this world-famous ham town would be at a loss as to how to get their hands on one of those prized hams. Smithfield Foods filled that local void in 2012 by opening a showcase for the local cuisine, Taste of Smithfield, which is half restaurant, half retail shop. The restaurant not only features just about the best ham biscuits you'll find anywhere, but also offers country ham sandwiches, ham soup, Smithfield pork in all sorts of configurations, bacon and grilled bologna, pimento cheese, and a full roster of soulful Southern vegetables.
Smithfield Foods is a huge corporation, and you might be surprised to learn how many of the brands you're familiar with are owned by them, from Armour and Nathan's to Margherita and Carando. So we really have to give them credit for this restaurant, which could have been a bland corporate effort. Instead, they've really put their best foot forward; everything is prepared and presented with care.
After lunch, be sure to pay a visit to the grocery side of Taste of Smithfield, where you can get your hands on all kinds smoked meat products, including country hams that range from packaged slices up to and including the pricey Genuine Smithfield Ham. There are peanuts for sale in hundreds of varieties, with samples available so you can be sure you want to commit to a full can of, say, wasabi peanuts or dill pickle peanuts.
If you plan to be anywhere in the vicinity of the town of Smithfield, we feel it would be well worth your while to carve out a little time to head into town for at least a lunch at Taste of Smithfield. They're open for dinner as well, till 8P (Tuesday through Saturday), but the retail side closes at 7P, and you definitely will want to leave time for browsing the hams and peanuts. They are open Sundays and Mondays, but with abbreviated hours.
217 Main Street Smithfield VA 23430 757-357-8950
Taste of Smithfield's Website
Taste of Smithfield on Facebook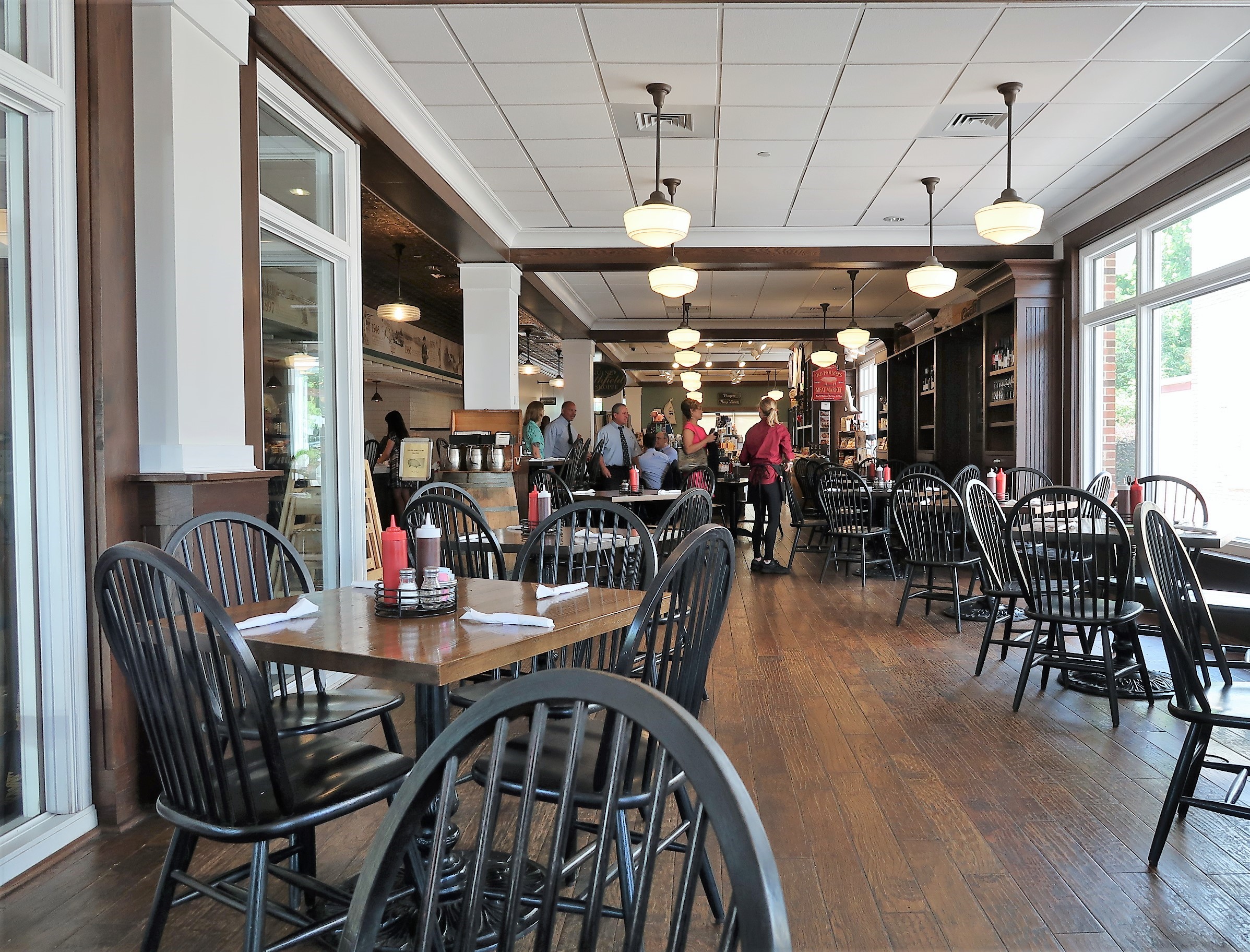 LAF TRAK: 
FOOD: 
BEST THING TO EAT: Gwaltney sandwich