REVIEW
We're keeping our fingers crossed. Restaurants like this rarely open in our neck of the woods, and even more rarely do they stay open very long. Yet 12 Farms, the farm-to-table eatery in Hightstown, has been up and running for over four years and, as far as we can tell, is thriving. Yippee!
Just about everything at 12 Farms is locally procured and handmade. Fresh greens and vegetables abound (the region is well-dotted with small farms). While they are by no means a vegetarian restaurant (on more than one occasion we've enjoyed drippingly juicy seared animal flesh) there are always plenty of options for those who avoid eating their fellow creatures.
The cooking, preparation, and plating is done more to accentuate the natural flavors inherent in the high-quality provender rather than to show off all that can be accomplished in a professional kitchen. With produce this fresh it would be foolish to hide it behind too much chefly razzmatazz. By modern restaurant standards, portions may seem modest, which is to say they are normal and human-sized.
Don't expect to find a dish you loved on a previous visit available again, unless you are drawn back to 12 Farms later the same week. The menu will depend entirely on the seasons, what's available locally, and the whims of those in the kitchen. But that's a big part of the fun. There's always something new and interesting to try.
The room is as casual as can be. Tables are unclothed, while the walls are usually adorned with the work of local artists. When the weather is nice dining is set up in front of the restaurant. T-shirts, shorts, and sandals are fine. As with many New Jersey restaurants, there's no liquor license. Feel free to bring your own wine. It's probably a good idea to place a reservation for weekend brunch or Saturday dinner, though it might not be necessary.
120 North Main Street Hightstown NJ 08520 609-336-7746
12 Farms' Website
12 Farms on Facebook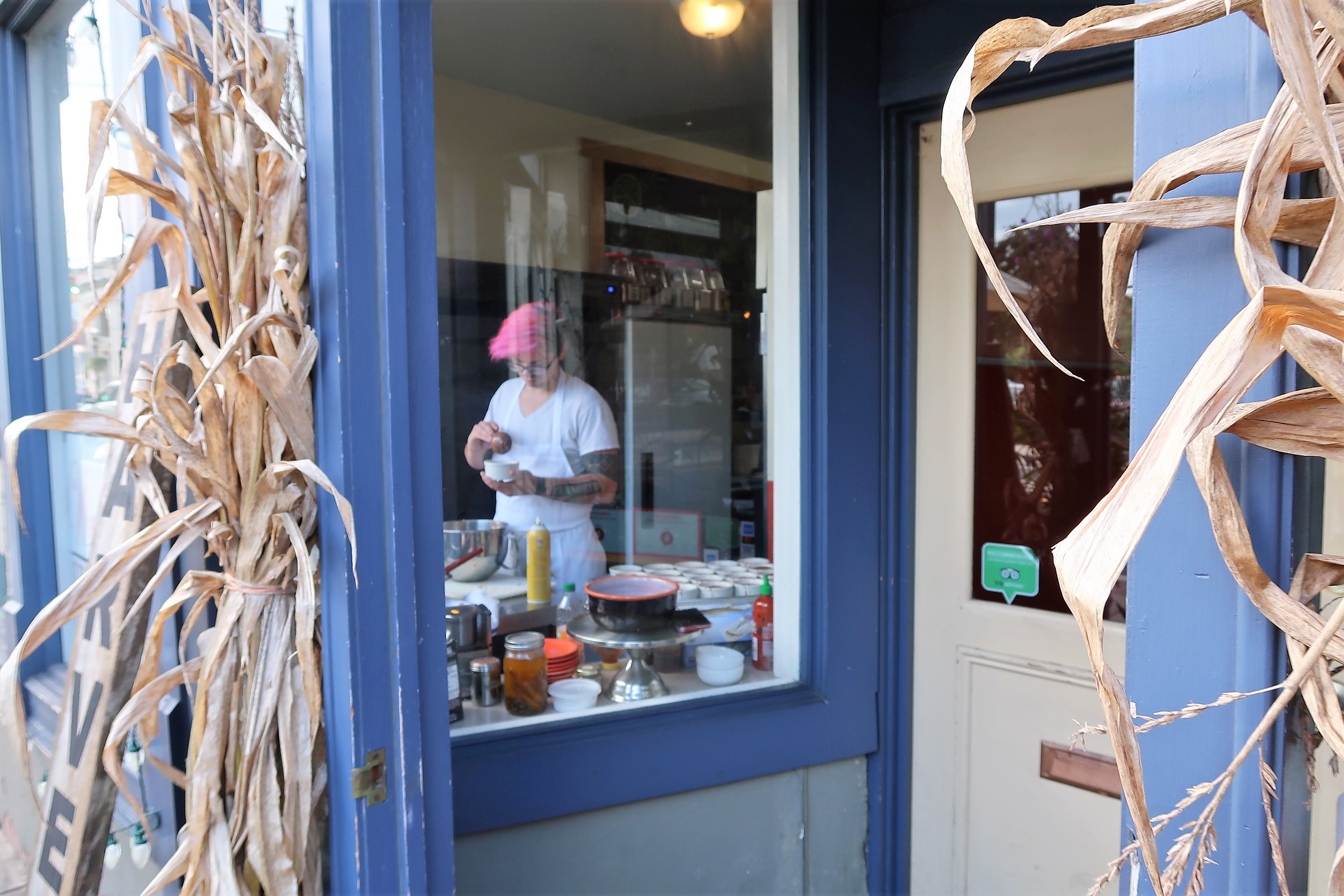 LAF TRAK: 
FOOD: 
BEST THING TO EAT: Ramp Ravioli (but good luck finding it on the menu again!)