Microbreweries tend to produce ales. Many brewpubs begin as home brewing hobbies, and the exacting requirements and cold temperatures required for the brewing of quality lagers are just not for beginners. This means that craft breweries rarely specialize in German brews. Oh, sure they'll mix a few hefeweizens, weissbiers, and the occasional gose and kolsch in with their IPAs, but you can't really be said to specialize in German beer without including some lagers.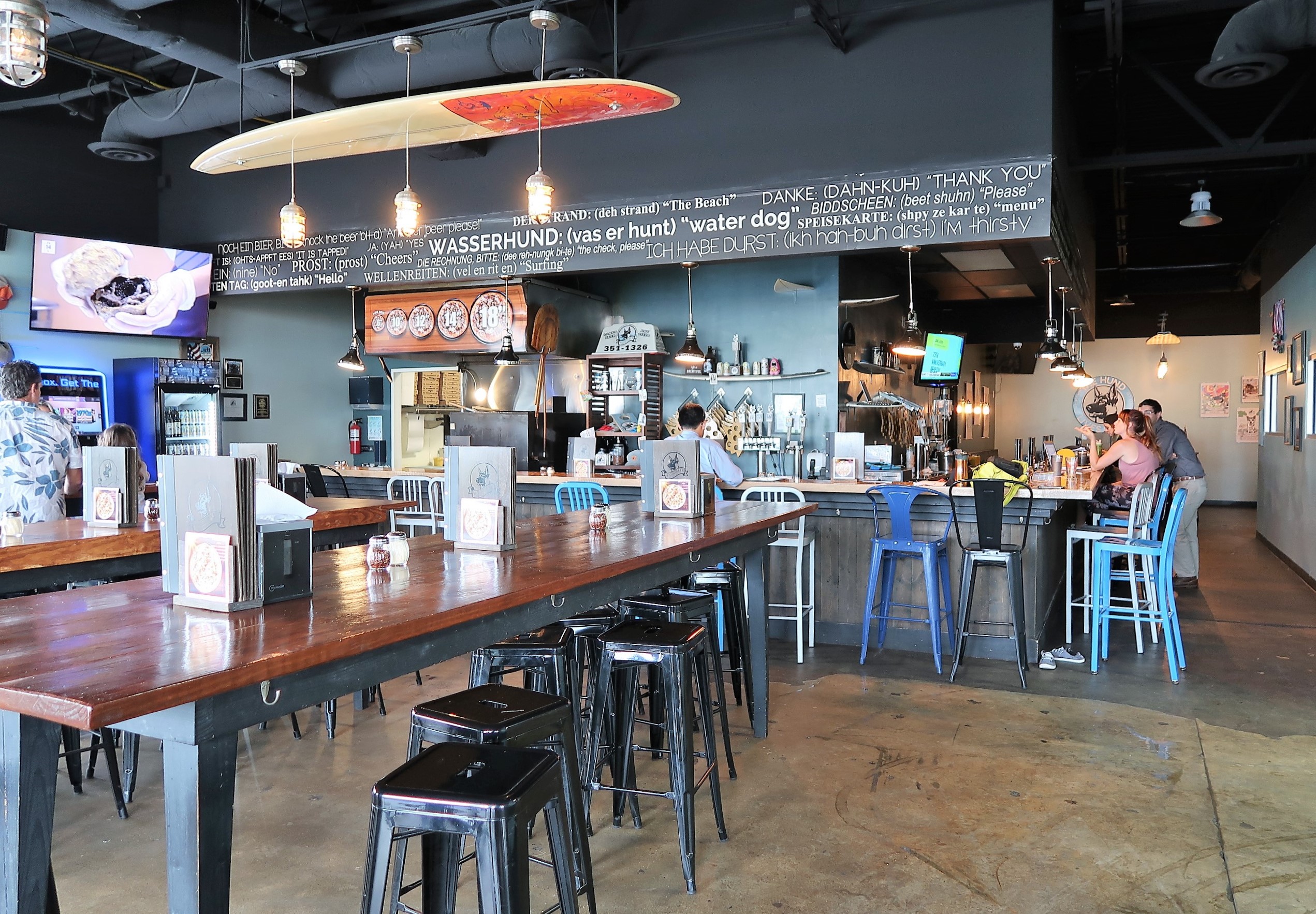 Christine and Aaron Holley, a local couple inspired by a trip to Munich for Oktoberfest, chose to go all in with German beer for their Virginia Beach brewpub. They gave the pub a German name, Wasserhund, which means "water dog," capturing their interests in the beach, dogs, and German brews in a single word.
Here you'll find pilsners, festbiers, goses, hefeweizens, kolschs, maibocks, helles, and more, supplemented by the always mandatory IPAs, brown ales, and stouts that brewpub fans are familiar with, and the locally favored fruited beers. It's more than a refreshing change of pace. The beers are good. We'd like to see more well-made craft pilsners in America.
1805 Laskin Road Virginia Beach VA 23454 757-351-1326
Wasserhund Brewing Company's Website
Wasserhund Brewing Company on Facebook