REVIEW
The Smithfield Inn was built as a residence in 1752. Seven years later it was converted to a restaurant and inn. Like any restaurant over 250 years old, it's obviously gone through many owners and had its ups and downs. For a long time in the 20th century it was well-known for traditional home-style Southern cooking. It was eventually even owned by Smithfield Foods, the giant pork processor and home of the world-renowned Smithfield Ham.
That was until a couple of years ago, when the inn was purchased once again. The new owners have apparently freshened the menu and raised some prices. If you check the online chatter it would appear that the changes have rubbed some locals and traditionalists the wrong way. We're of mixed feelings. We want traditional Southern food, but a place also has to stay in business, and we can't blame anyone for doing what it takes to make a living.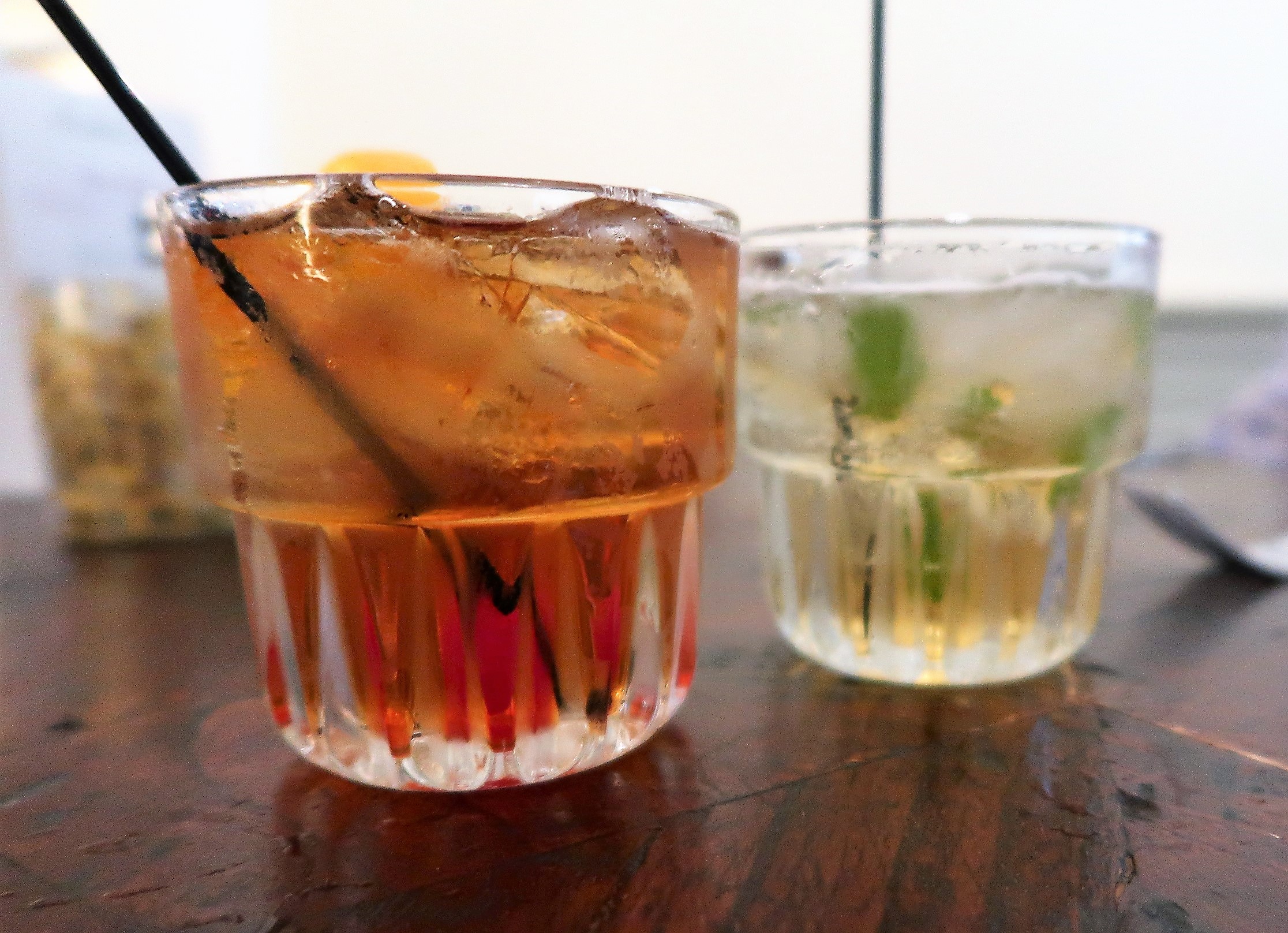 So while we have no interest in coming to the Smithfield to dine on Lobster Mac & Cheese or Asian Salmon (good as they may be), the new owners have thankfully retained some old menu favorites. We loved the Smithfield Inn Ham Rolls, pairing the country ham with homemade soft sweet potato rolls. You can order them by the roll, half dozen, or dozen, and, unless you are a master of self-control, we recommend requesting more than you think you'll want. The Classic Southern Tasting plate, with crisp and grease-free fried green tomatoes, homey deviled eggs, addictive pimento cheese, and sweet bread and butter pickles, is unimpeachable.
Add in some she crab soup or Brunswick stew and you've got the makings of a terrific Southern-accented lunch or dinner without ever visiting the entree section of the menu. Although if you choose to investigate further we think there's some potential in the shrimp & grits, crab cakes, or oysters (this is serious oyster country).
The inn offers a variety of dining environments, from their upscale dining room to, if the weather cooperates, outdoor dining, to the tavern. We think the tavern is the perfect spot to enjoy their good cocktails along with a pile of ham rolls and pimento cheese.
112 North Main Street Smithfield VA 23430 757-357-1752
Smithfield Inn's Website
Smithfield Inn on Facebook
LAF TRAK: 
FOOD: 
BEST THING TO EAT: Classic Southern Tasting