REVIEW
Calling all Deadhead locavore herpetologists! Here's your restaurant! Owner/executive chef Rodney Einhorn named his restaurant after the Dead's Terrapin Station while also paying tribute to the local diamond-back terrapins. Terrapin has long been "the best restaurant in town," but they recently underwent a makeover so that today's edition is a more casual and accessible place, while retaining the uncompromisingly fresh and creative food.
You know the drill at restaurants like this: everything is either made in house or obtained from top-notch local purveyors, and ingredients are combined with thought and skill. They are proud of their pastas here – you'll usually find a plate of homemade ravioli dressed with vegetables of the season, as well as an assortment of other pasta shapes combined with local seafood, house charcuterie, and Parmigianno Reggiano (and, of course, more vegetables, fresh or pickled).
One of Terrapin's most popular offerings (and a relative bargain to boot) is available on Wednesday evenings. They call it Chicken & Pinot Night, when they feature a set menu of fried chicken made with Ashley Farms birds, accompanied by vegetables, truffle mac 'n' cheese, and a glass of pinot noir. Cost? $22.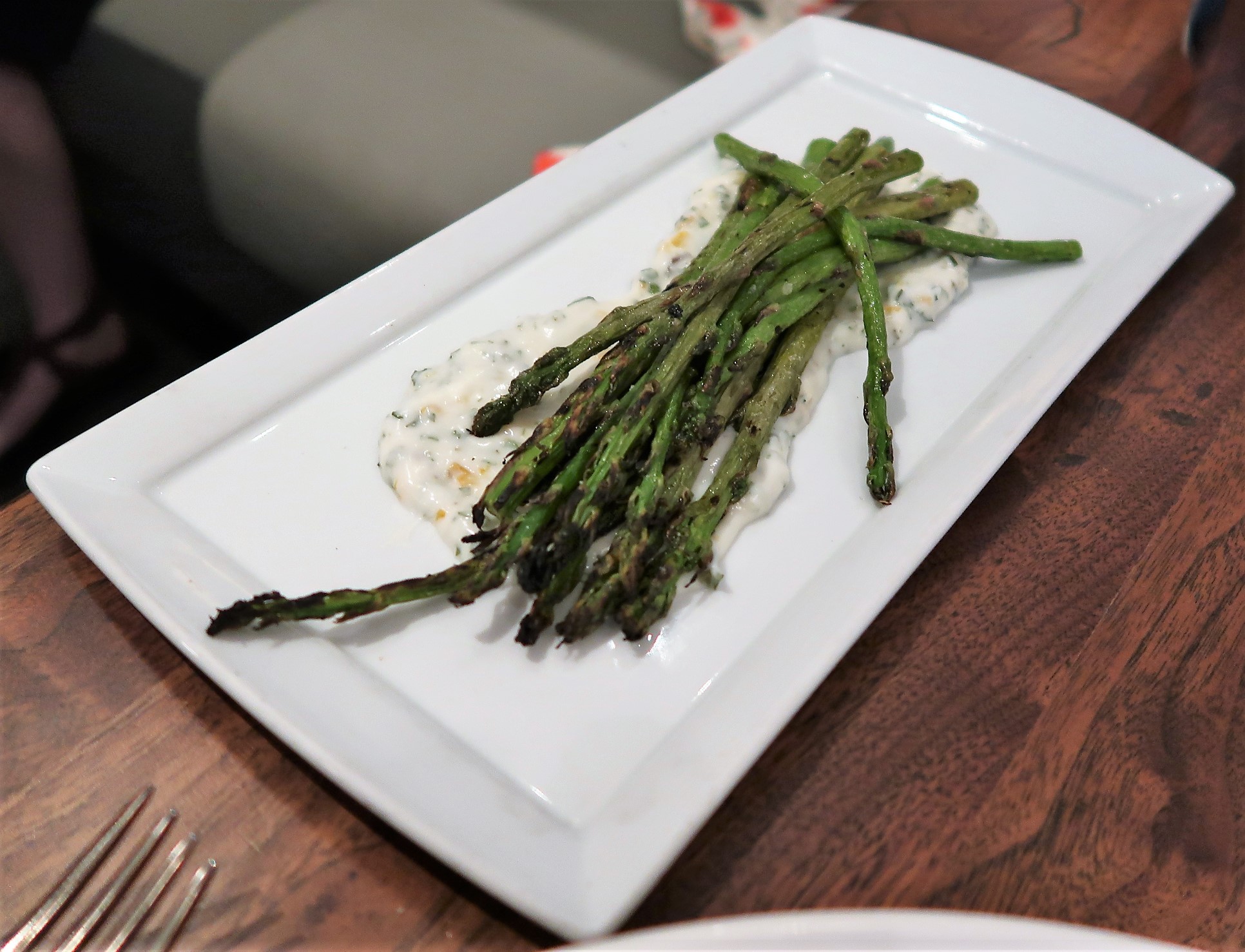 Terrapin is not the kind of place to head to with a particular dish in mind and, as far as we're concerned, that makes the experience all the more interesting. If we lived nearby we'd be frequent diners, exploring as much of the interesting menu as possible. As visitors, we have to make choices, and our recommendations lean towards whatever seasonal ravioli are on the menu, the frito misto in whatever form it takes on the day you arrive, and the wondrous crisp short rib. Really, though, it's hard to go wrong.
3102 Holly Road Virginia Beach VA 23451 757-321-6688
Terrapin's Website
Terrapin on Facebook
LAF TRAK: 
FOOD: 
BEST THING TO EAT: Frito Misto