REVIEW
We live in a part of the country where casual Italian restaurants are more common than fast-food restaurants, so you might figure it'd take a lot just to get us to walk through the doors of an Italian eatery when we travel, not to mention come away impressed. But impressed we were with Paul's Pasta Shop of Groton, which would have fit in quite nicely with the rest of the old-time joints back in our old NJ Italian neighborhood (when it was still an Italian neighborhood).
Paul's is extremely popular, a bustling, happy place filled with activity. You may well have to wait for a table (no reservations). There are appetizers and salads, but save for a couple of chicken dishes served over pasta, the entire rest of the menu is pasta, all served in small or large portions. At Paul's, small is a relative term, and probably the way to go unless you enjoy cold pasta for breakfast the next morning (we do!), or you find a massive plate of pasta which you have no hope of finishing festive (we do!).
Paul's offers most of the classic Italian/American pasta favorites like spaghetti and meatballs, Alfredo, Primavera, ravioli, linguini with clam sauce… but we tackled the House Specialties section of the menu, where you'll find that Dorothy, who opened the eatery with her husband Paul in 1988, has come up with two kinds of lasagna: Five Cheese or Meat. That meat lasagna is generously laced with sausage and beef, and is hugely satisfying.
Even more interesting is the Spaghetti Pie. They bake spaghetti in a dish like you would for lasagna, along with ricotta, meatballs, two kinds of Italian sausage, chunks of mushrooms and green peppers, pepperoni, and mozzarella. Whew! It's a monumental dish, and the thing to get if it's your first time. The ladleful of marinara they use to top the baked pasta dishes is bright and lively, well-worth appreciating on its own with a swipe or two of bread.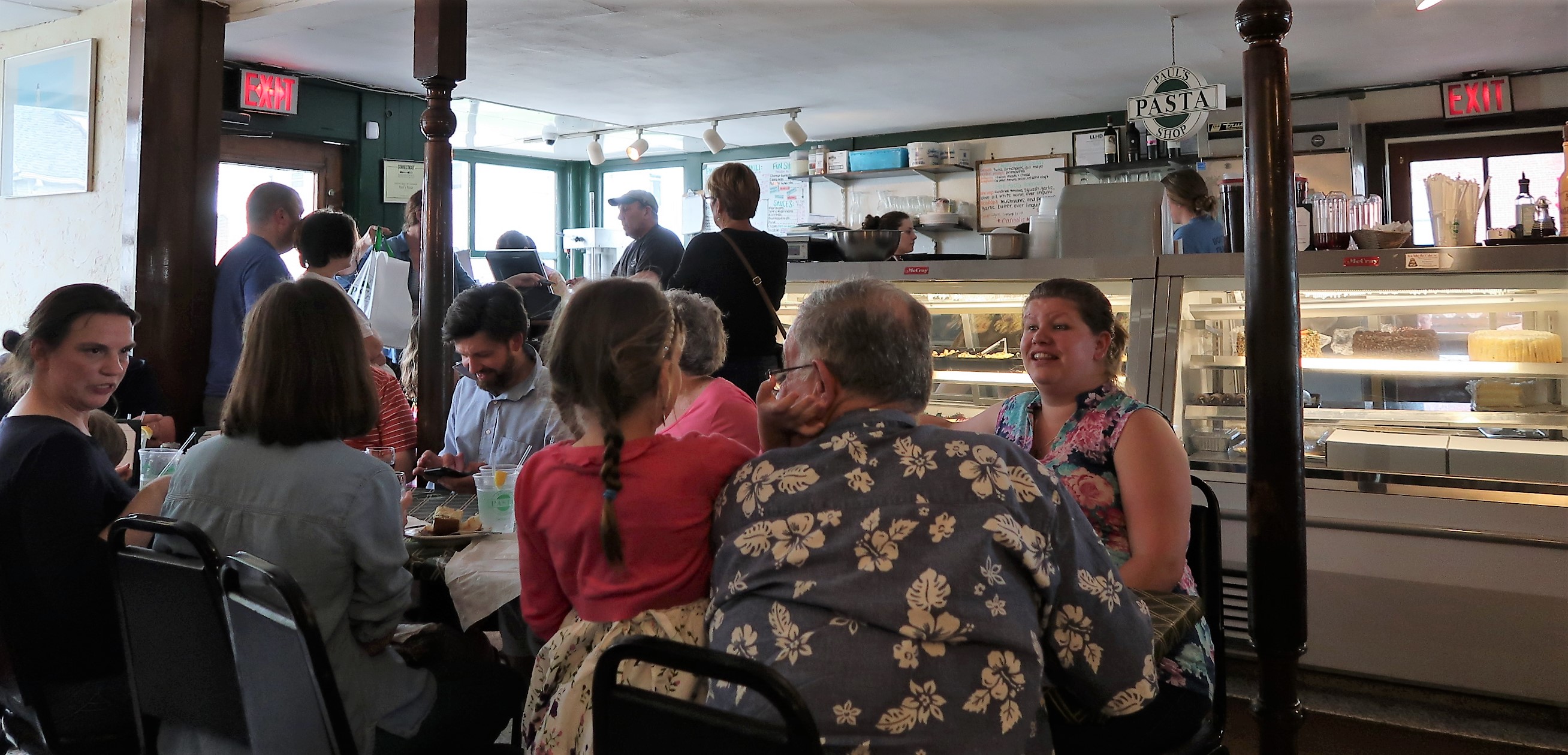 Dessert? We're not laughing at you, we're laughing with you!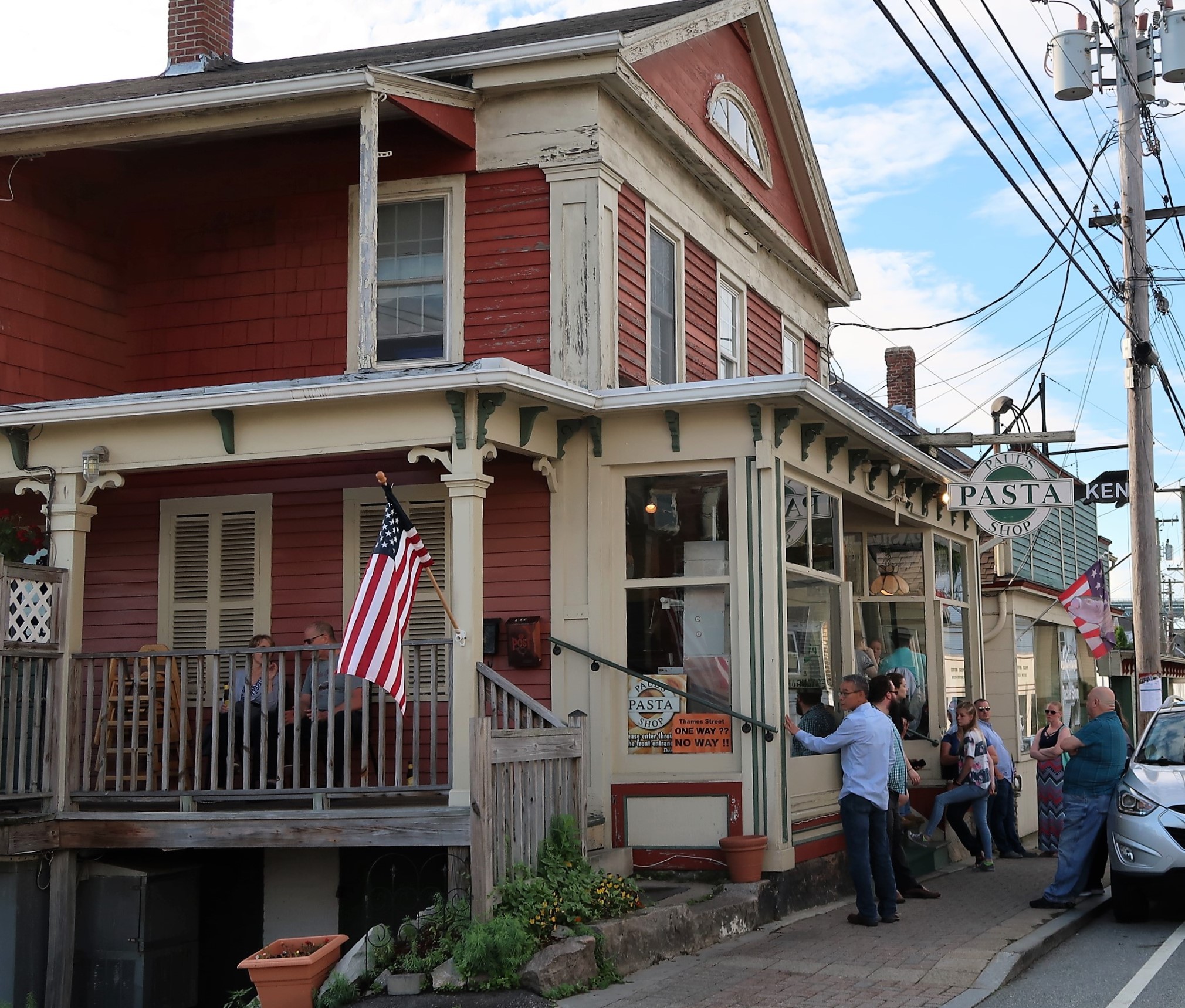 223 Thames Street Groton CT 06340 860-445-5276
Paul's Pasta Shop's Website
Paul's Pasta Shop on Facebook
LAF TRAK: 
FOOD: 
BEST THING TO EAT: Spaghetti Pie