REVIEW
The name of the restaurant is Smakosh, which doesn't sound familiar to American ears. Is it someone's name? What ethnicity is it? Turns out that it's a Polish word for gourmet, and if you figured that out ahead of time you might assume that Smakosh is a Polish restaurant. There are a smattering of Polish dishes on the menu, although most of the offerings are straight-ahead American breakfast and lunch foods like Benedicts, western omelettes, burgers, and tuna salad. It's those Polish dishes, however, that brought us here, as well as the fact that they, like us, consider pierogi a more than suitable breakfast option.
Pierogi are stuffed with potato and cheese, lightly sauteed, topped with dark fried onions, and sided by a short length of kielbasa, some long-cooked sauerkraut, and sour cream. Now that's a hearty breakfast! We also sampled the potato pancakes, which come with either smoked salmon and creme fraiche or, as we had them, with homemade applesauce and sour cream (and for an extra buck, a piece of that toothsome and juicy kielbasa). We are often lukewarm on potato pancakes in restaurants – it's one of those foods we feel most restaurants, committing the small sins of deep-frying them or adding too much non-potato matter, never get quite right. These were good, playing the pancake part better than our hash-brown-like homemade pancakes, yet retaining that essential essence of spud.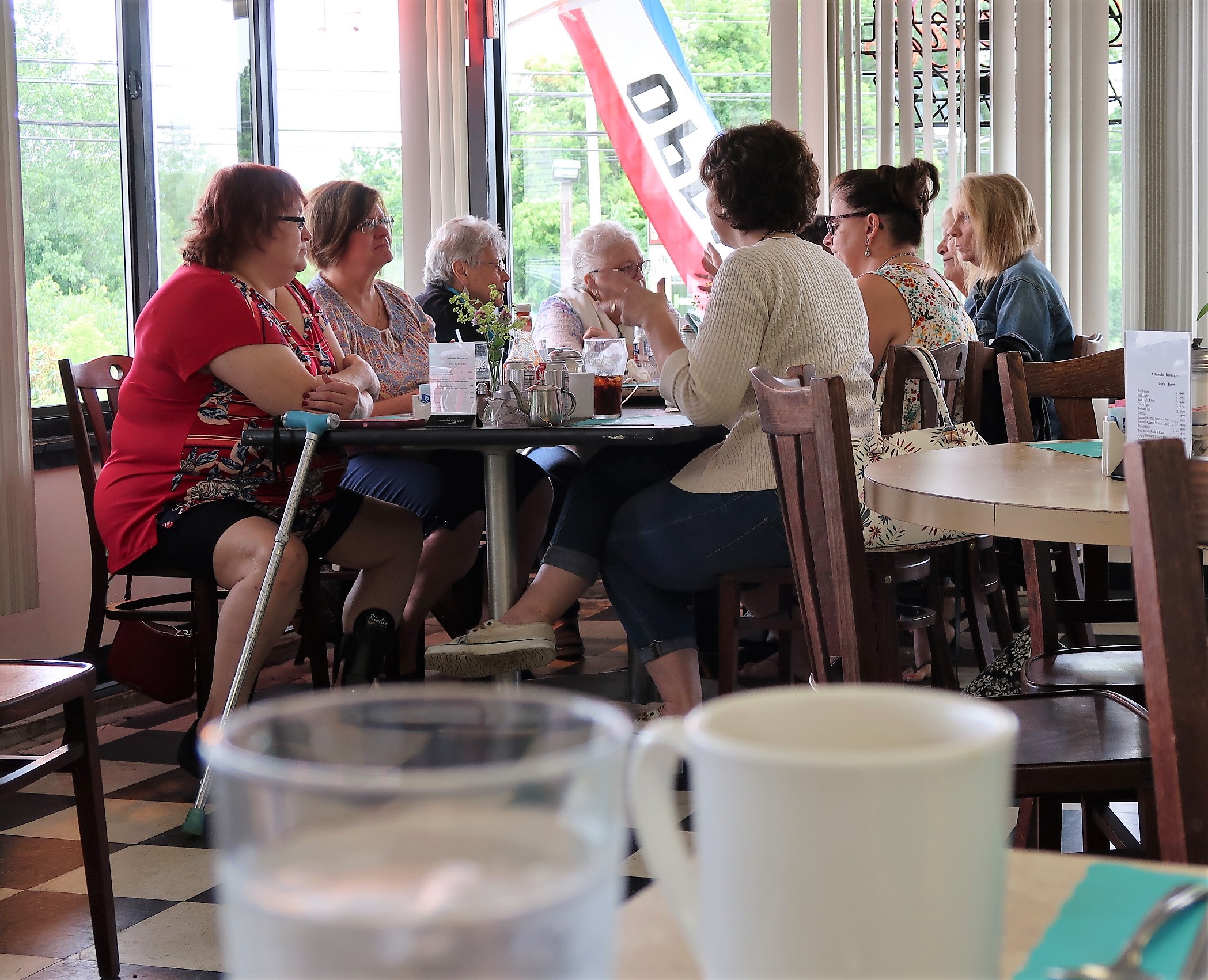 That good kielbasa can also be had with eggs, in a Polish-themed omelette, or in a roll with sauerkraut. Other Polish and semi-Polish selections include golombki (stuffed cabbage), Reubens, and sweet and savory crepes. Like we said, the rest of the menu is standard lunchroom fare, but we would like to note that if you're getting pancakes, waffles, or French toast, they do offer real maple syrup for a buck seventy five.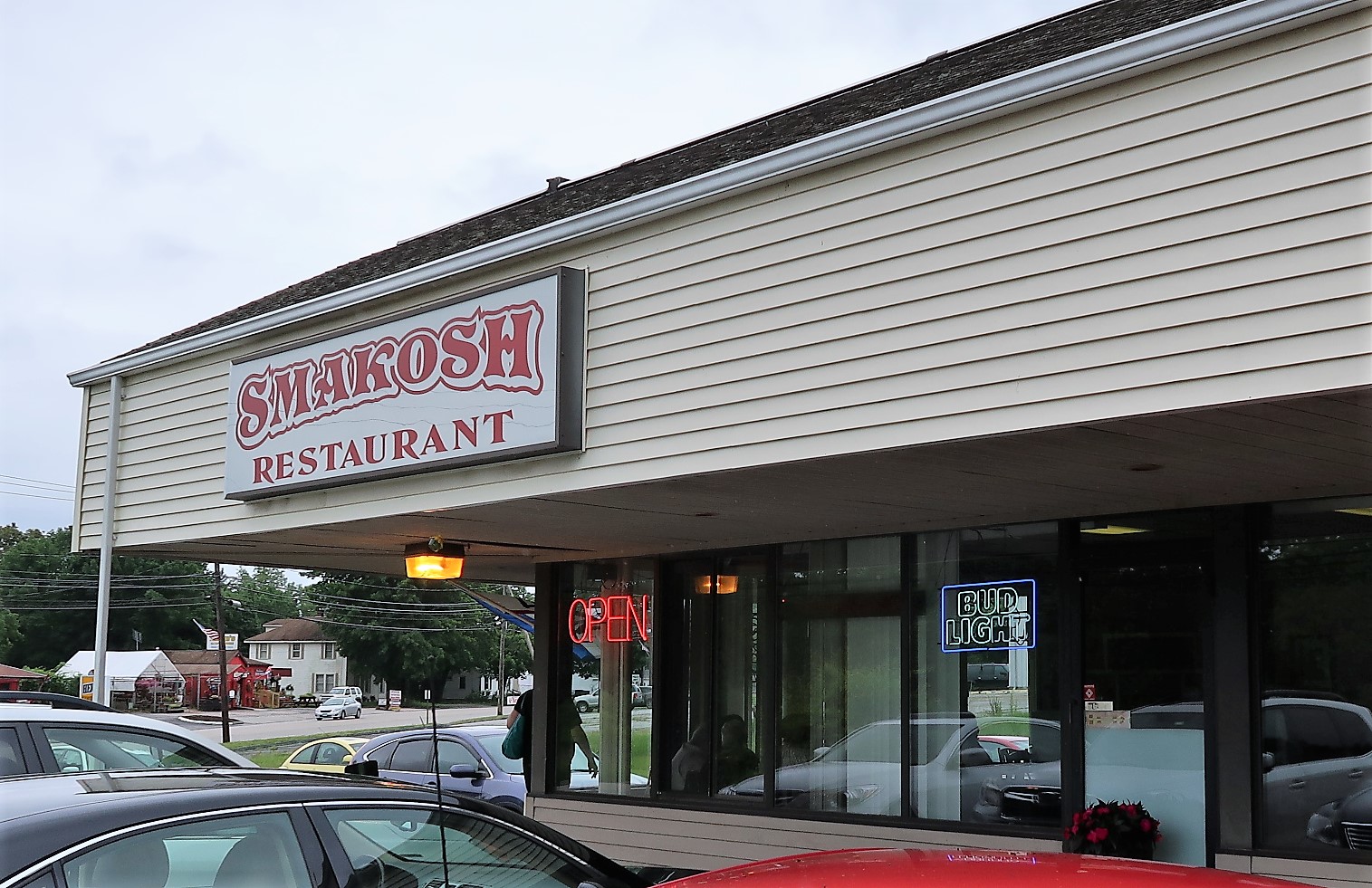 Smakosh is a simple local storefront lunchroom utterly without pretense. And for a simple Polish breakfast or lunch, we'd gladly return.
1100 Norwich-New London Turnpike Uncasville CT 06382 860-848-4555
Smakosh Restaurant's Website
Smakosh Restaurant on Facebook
LAF TRAK: 
FOOD: 
BEST THING TO EAT: Pierogi