Have you ever eaten a hoe cake (often spelled as one word, hoecake)? It's an old-time Southern U.S. specialty. Folks from up north, around Rhode Island, may know them better by the name jonnycakes, but yes, they are essentially the same thing: dried flint corn is ground and mixed with boiling water and salt to form a thick batter, from which corn pancakes are made. Some people like to give them some breeding by enriching the batter with things like wheat flour, eggs, and sugar but if you really want to enjoy them at their corn-focused best, stick with the basic version. They are a rugged taste of a rugged time in America's past.
On May 28th (tomorrow as we post this) the historic Mill Springs Mill in Monticello, KY will hold their annual Cornbread Festival. When they say cornbread, however, they mean hoe cakes — you'll find that in many Southern locales (for instance, in and around Nashville, TN) cornbread means hot, freshly made cornmeal pancakes (and they must be eaten hot and fresh — they are not fun to eat cold). Mill Springs Mill grinds their own corn, and their hoe cakes are made from the fresh-ground stuff. They'll be served the traditional way with pinto beans, onions, and relish. Music will be supplied by the Fall Creek Boys and the Waynetonians, which you can enjoy while perusing the artisan booths.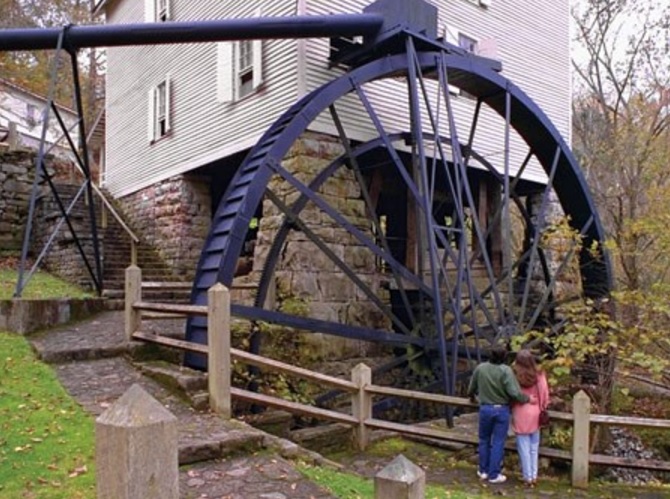 The mill, listed on the National Register of Historic Places, dates back to 1877. You'll have the opportunity to tour the mill; try to be there around 2 p.m., when they grind the corn. You can also tour two historic 19th-century houses that are part of the Mill Springs Battlefield historic site. For details see the festival website.