A Morning Menu of LAF-Style Food News and Stories to Begin Your Day
 HAPPY NATIONAL CROWN ROAST OF PORK DAY!
A Visit to Crown Candy Kitchen
Crown Candy Kitchen was founded in St. Louis in 1913. Today, they are known for their homemade ice cream and chocolate candy, old-fashioned malts, and crazy-generous BLT. We absolutely love their Johnny Rabbit Special, which is a fresh banana malt topped with whipped cream, nuts, and nutmeg. Take a look inside the Crown in the KSDK-St Louis piece above.
Making Salsa at Boca Tacos Y Tequila of Tucson
Boca Tacos Y Tequila of Tucson is known for their wide variety of interesting salsas. In this episode of Tucson Kitchen Secrets from the Arizona Daily Star we watch the making of one of their salsas, which includes an interesting ingredient we've never seen before: ancho chile liqueur. Have a look.
The Frito Pie Queen Has Passed Away
Carmen Ornelos passed away last month at the age of 90. Who was Ms. Ornelos? Some people say she is the inventor of the Frito Pie, that magical corn-chip-and-chili-in-a-bag concoction. As the story goes, Ms. Ornelos began serving the pie in the 1950s in a downtown Santa Fe bus depot cafe. She brought the dish with her when she began working at the Woolworth's on The Plaza, and the rest, as they say, is history. It was at Woolworth's that she earned the title of Frito Pie Queen. You can still enjoy that Ornelos Frito Pie at the Five and Dime General Store on The Plaza, in the same location as the old Woolworth's. We send our condolences to the friends and family of Carmen Ornelos.
A Tale of a Huddy Burger Love Affair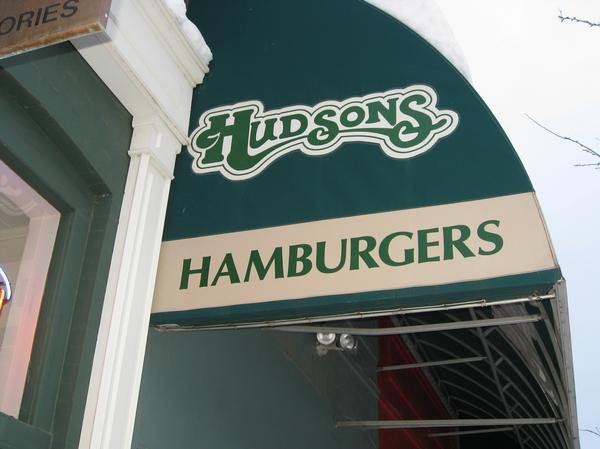 "Do Huddy Burgers really deserve to be ranked among the planet's best-damned hamburgers, or am I deluded?" That question, about Hudson's Hamburgers, is asked and answered by columnist for The Spokesman-Review Bob Clark. He first met eyes with this Coeur d'Alene burger spot in 1976. Cheese, pickle, onions. No fries. Simplicity. Of course, he fell in love. His burger of choice: double cheese pickle, no onions. A pool of ketchup for dipping. We've seen romances built on far flimsier foundations.