A Morning Menu of LAF-Style Food News and Stories to Begin Your Day
HAPPY CREME-FILLED CHOCOLATES DAY!
Pie and Ice Cream Benefit at TX Brewery
Save the World Brewing Co. of Marble Falls, Texas is hosting a benefit today for Camp Phoenix, a program of Phoenix Center, which is committed to meeting the need for high-quality, affordable mental health care for children and families in need. From noon until 5 p.m. Blue Bonnet Cafe, also of Marble Falls (and source for world-class pie) will be selling pie slices at the brewery. You can have your pie topped with an Amy's (of Austin) ice cream flavor based on Save the World's new Belgian Double Milk Chocolate Stout. And that stout, named Verbum In Tenebris, will also be making its debut today at the brewery. Pie and ice cream will run you $5, with proceeds going to Phoenix Center.
Top 10 Food Cities in the World
National Geographic named Louisville, KY as the best food city in the word. Yes, the top ten is a very quirky list, obviously not to be taken literally. A single iconic food item is spotlighted for each chosen city. Buffalo (wings) is third, and Cincinnati (chili) comes in sixth. Other countries represented: Vietnam (banh mi), India (chicken 65), Japan (takoyaki), France (Lyonnaise potatoes), Italy (pasta Bolognese), The Netherlands (Edam cheese), and Mexico (fish tacos).
Shake Shack Comes to Baltimore Monday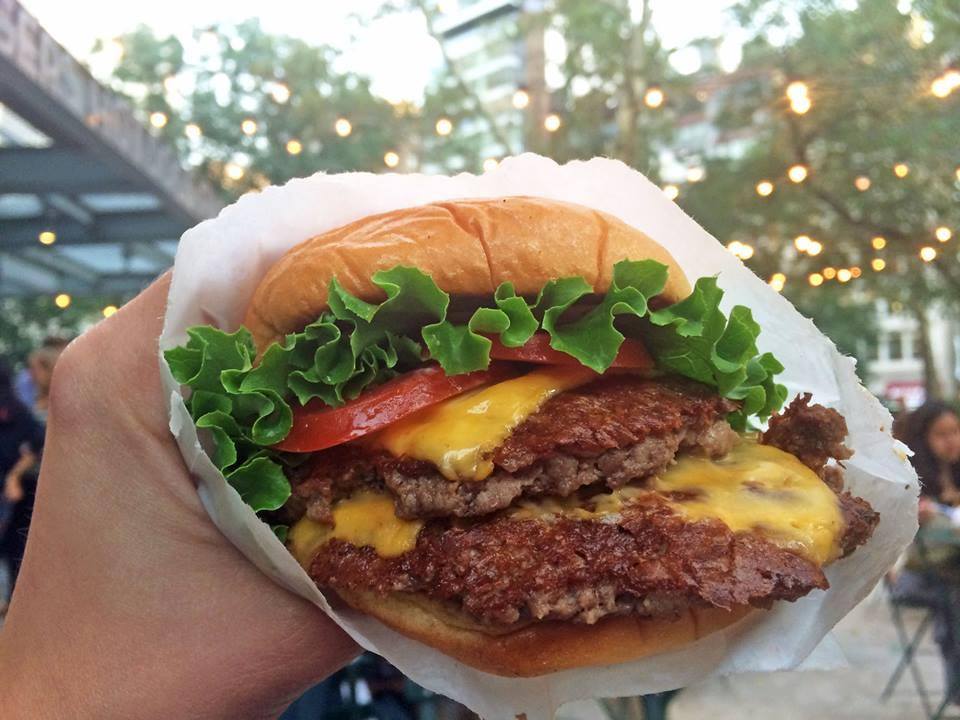 Shake Shack is opening at Baltimore's Inner Harbor Monday. As per tradition, there will be two location-specific concretes on the menu:  Pratt St. Pie oh My (vanilla custard mixed with a slice of Baltimore's Dangerously Delicious blueberry pancake pie) and Salty Balty (chocolate and vanilla custard, chocolate truffle cookie dough, cheesecake blondie, and sea salt).
Local Praise for Giordano's of Indy
Victoria T. Davis of the Indianapolis Recorder is thrilled with the new Giordano's in Indy. The cheesy garlic bread and fresh spinach pizza, especially, wowed her. Read her story here.