We've loved Maruca's plain slice for many years. With a little more-than-usual focused attention it became clearer to us that mild cheddar is part of the cheese mix. We don't know that for a fact but our tongues are telling us. We hadn't noticed this before (or was this slice atypical) but the crust, under the pie but not at the edge, had a croissant-like flakiness that was very appealing. Maruca's, with no slow-fermented doughs or wood-fired ovens, is non-artisan pie at its best.
The tomatoes taste different, the cheese is fresh mozz, and there's fresh basil on the Margherita slice. It's very good but it misses the Maruca's point. If what you want is a slice of Margherita, this will do nicely, but it doesn't capture that unique, only-at-the-Jersey-shore Maruca's taste.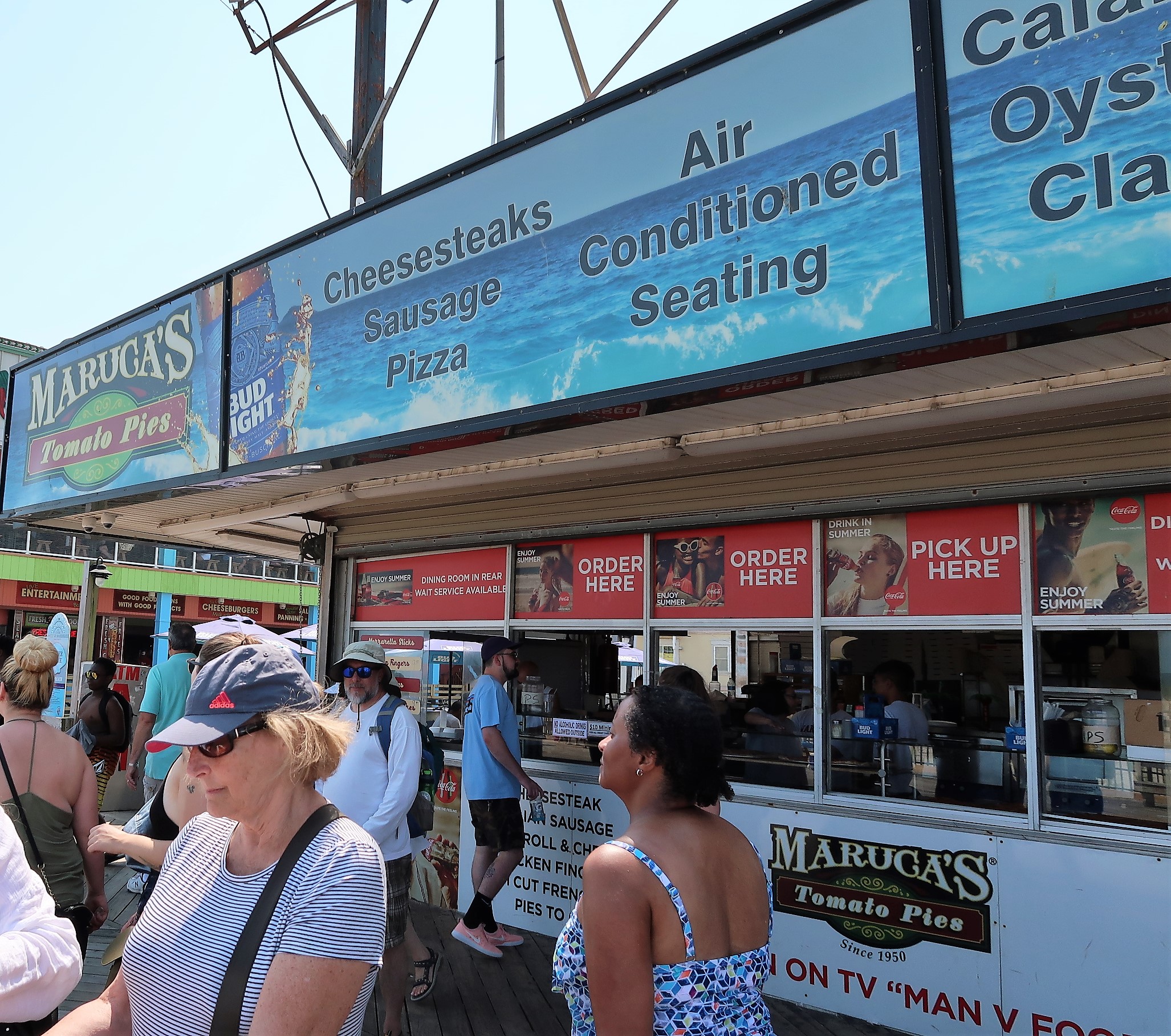 They've been hit hard over the last decade by hurricanes and boardwalk fires, forcing them to bounce around and rebuild. Currently, they're in a corner of JR's.
601 Boardwalk Seaside Heights NJ 08751 732-793–0707
Maruca's Website
Maruca's on Facebook
LAF review of Maruca's