Hoops Brewing just opened this summer (2017). It's on the ground floor of the Waterfront Plaza building in Canal Park, a former 19th-century warehouse that is now primarily a hotel. Hoops' space was most recently the Timber Lodge steak house. You have to look carefully to even notice there's a brewpub in the building, at least from South Lake Street. You enter the brewpub proper from the hallway inside the building.
The owner is Dave Hoops, formerly of Fitger's (brewmaster for 17 years). His motto? "Don't brew scared!" He's not actually the brewmaster at Hoops, however. That title belongs to Melissa Rainville, also most recently of Fitger's. The day we were there they had 16 brews on tap, all their own. Dave Hoops says he plans to have as many as 30 available at any one time, including lagers – incredible!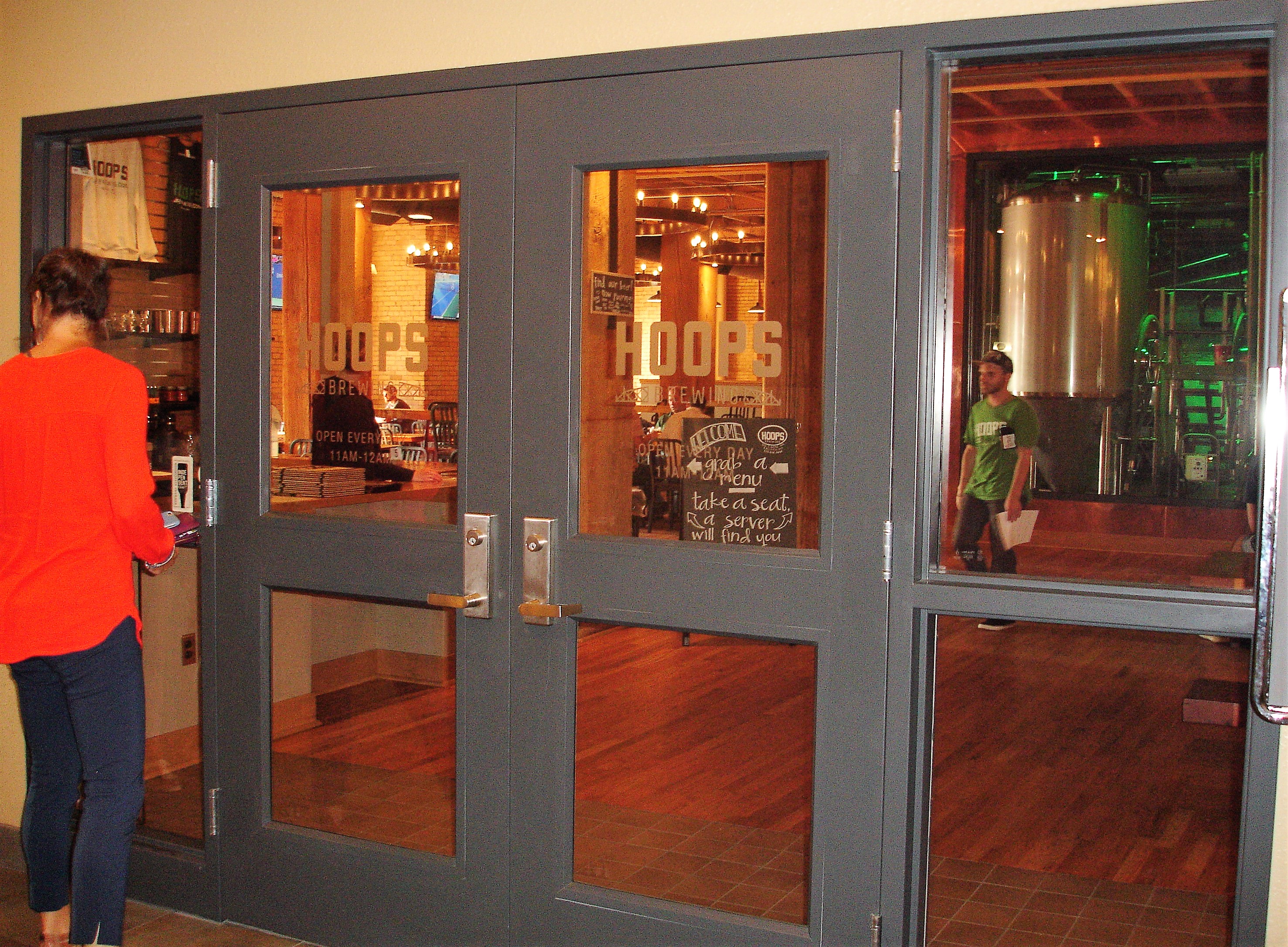 Each beer has a number. We didn't ask if there is any rhyme or reason to the numbering system but there didn't appear to be any. Perhaps it's just a way to emphasize the huge repertoire of Hoops.
The large beer-hall-like space offers very limited food selections, and they encourage people to bring food in or have something delivered. The day we were there business was modest. We hope that was an anomaly.
325 South Lake Avenue Duluth MN 55802 218-606-1666
Hoops Brewing's Website
Hoops Brewing on Facebook