As cotton gave way to strawberries in the 1930s as the primary crop in the region around Humboldt, Tennessee, the West Tennessee Strawberry Festival was founded to promote the berry. That first festival was held in 1934, and has been held every May since then, attracting over 100,000 visitors each year. This year's 78th strawberry fest got underway Sunday with an art exhibition and will conclude Saturday evening with the Territorial Queens Revue.
Still to come: tonight will see the Junior Miss Territorial Revue along with live music from the Rhett Walker Band. Tomorrow's festivities begin at 10 a.m. with the Grand Floats Parade, to be followed by Arts in the Park, a barbecue cook-off, various luncheons, a horse show, and evening musical entertainment. Saturday opens with 5K and 10K runs, followed by a car show and pet parade, as the barbecue cook-off and Arts in the Park continue from Friday. Throughout the festival you'll learn, if you're so inclined, how to grow and market the strawberry.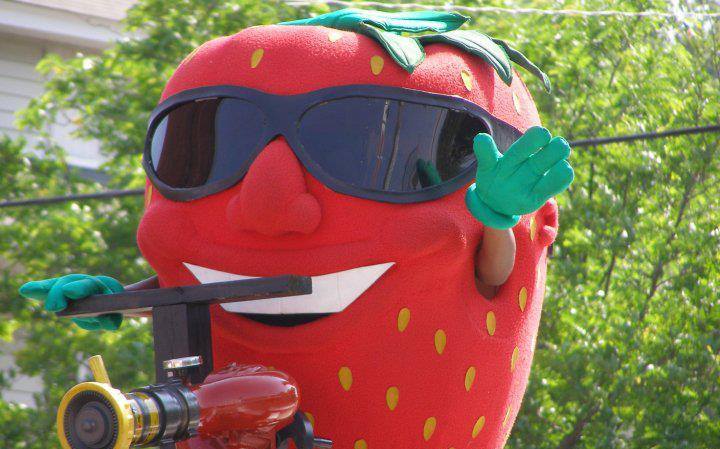 For more information, consult the West Tennessee Strawberry Festival website.