REVIEW
Mel-O-Dee is a locally popular family style restaurant that's been serving Broasted chicken to the Dayton area since 1965. In addition to the chicken, they offer a daily specials roster of old-fashioned home-cooking favorites like chicken and dumplings and Swiss steak, along with a homemade soup of the day. We passed on the chicken, not being big fans of the pressure-frying technique, but just about every table in the restaurant on one busy Saturday evening was laden with plates and platters of chicken, and it sure did look good. If we're in the area again, we may have to give it a try.
They bake loaves of white and rye bread, and when you enter you can see bags of the bread lined up near the cash register. These loaves are a popular take-home item. A basket of slices is brought to the table when you sit down. It's good, old-fashioned American bread, sliced thick, soft and fresh. We ordered a beef hot shot, which held a special boxed place of honor on the menu, but were disappointed with the lukewarm cube steak and bogus-seeming potatoes, blanketed with a good dark gravy. It could have come straight from Sysco.
On the other hand, from the daily specials menu, the stuffed cabbage is a real winner. The juicy combination of tomato, cabbage, and meat tastes soulful. And a dessert special, orange cake, was terrific, the dense and sandy-textured pound cake layers separated by orange icing.
We're not yet sure how to approach Mel-O-Dee but we suspect that the specials menu may offer the best food in the house, along with the bakery items. And perhaps that Broasted chicken is worth a try.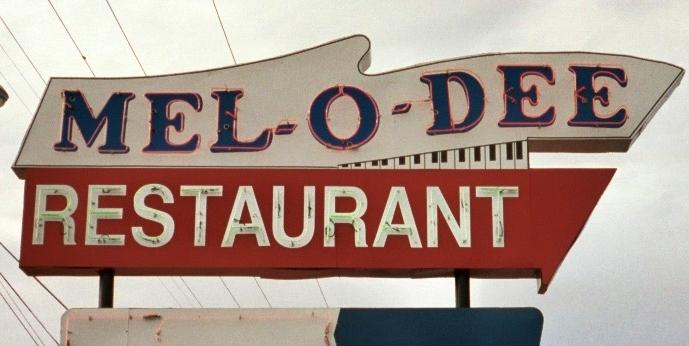 2350 South Dayton-Lakeview Road New Carlisle OH 45344 937-849-1378
Mel-O-Dee Restaurant's Website
Mel-O-Dee Restaurant on Facebook
LAF TRAK: 
FOOD: 
BEST THING TO EAT: Orange cake