A Morning Menu of Stories We Think You'll Find Interesting
Norma's Cafe Serving Free Thanksgiving Dinner
For the 26th consecutive year, Norma's Cafe will be serving free Thanksgiving dinner, from 11 a.m. until 1 p.m. on Thanksgiving Day, at their Oak Cliff location (1123 West Davis Street in Dallas). While they don't say anything about who the meal is for (in fact, they explicitly state it's for anyone who comes), we suspect it's meant more for people in need than anyone else, so if that's you and your family, we suggest you show up early and enjoy Norma's hospitality.
Grand Central Holiday Fair
Grand Central's 15th Holiday Fair began in Vanderbilt Hall a couple of days ago in New York City. There'll be 76 vendors at the fair through Christmas Eve, selling things like fine art, jewelry, hats, scarves, toys and, one of our favorite gifts, chocolate from Jacques Torres Chocolate. Check here for the complete vendor list and map. For more details about the fair, details on the offerings from some of the vendors, and the wonderful Grand Central building itself, check here.
Moody's Diner of Maine Loses Religious Discrimination Ruling
We posted previously about how Moody's Diner of Waldoboro, Maine was facing religious discrimination charges brought by an employee. The Maine Human Rights Commission has just ruled in the employee's favor. What happens next? The two parties will enter conciliation hearings with the Commission. If a mutually agreeable settlement cannot be worked out there, the employee can file a lawsuit against Moody's.
Oklahoma Joe's Now Officially Joe's Kansas City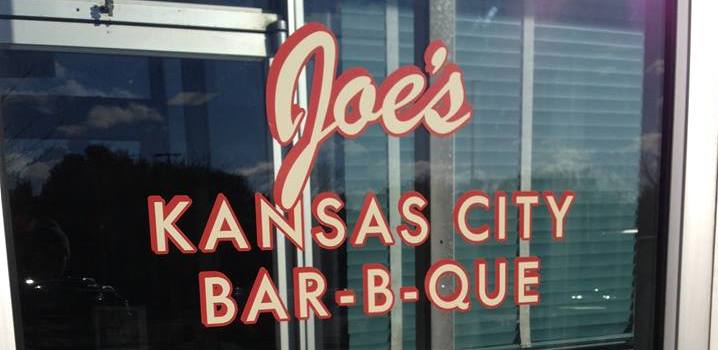 Oklahoma Joe's of Kansas City, KS had used two names for the past several weeks (and we've referred to it exclusively by its new name, Joe's Kansas City). The name change has just been made official. The restaurant formerly know as Oklahoma Joe's will now be known as Joe's Kansas City. Here a link to their explanation.