A Morning Menu of LAF-Style Food News and Stories to Begin Your Day
HAPPY NATIONAL PLUM PUDDING DAY!
Mormon Pastrami
It's the definition of oxymoron, isn't it? Mormon pastrami? Utah is a state with fewer than 6,000 Jews. What do Utahns know from deli? In at least one case, more than you might expect. Randy Harmsen, an SLC native and former Mormon bishop, fell in love with Jewish deli as a teenager. He's sampled delis all over the country (his favorite is the original 2nd Ave. Deli when it was on 2nd Avenue in NYC) and learned all he could about the food he loves. He studied at Zingerman's in Ann Arbor, Michigan, and then opened his own place in SLC, called the 9th South Delicatessen. Read more about Mr. Harmsen and his Mormon deli here.
Mad Hungry Woman's Dinner at Bon Ton of New Orleans
The Bon Ton Cafe, a rare Cajun restaurant in New Orleans, just does not, in our opinion, get enough attention from the media. In much the same way that Galatoire's operates (but without Galatoire's attendant juice) Bon Ton just keeps rolling along year after year presenting close to flawless versions of the classics. Nothing wrong with that! So we are delighted to see a writeup of a visit to the Bon Ton from the Mad Hungry Woman. Jambalaya, etouffee, collards… read all about it here.
Mardi Gras Time at Galatoire's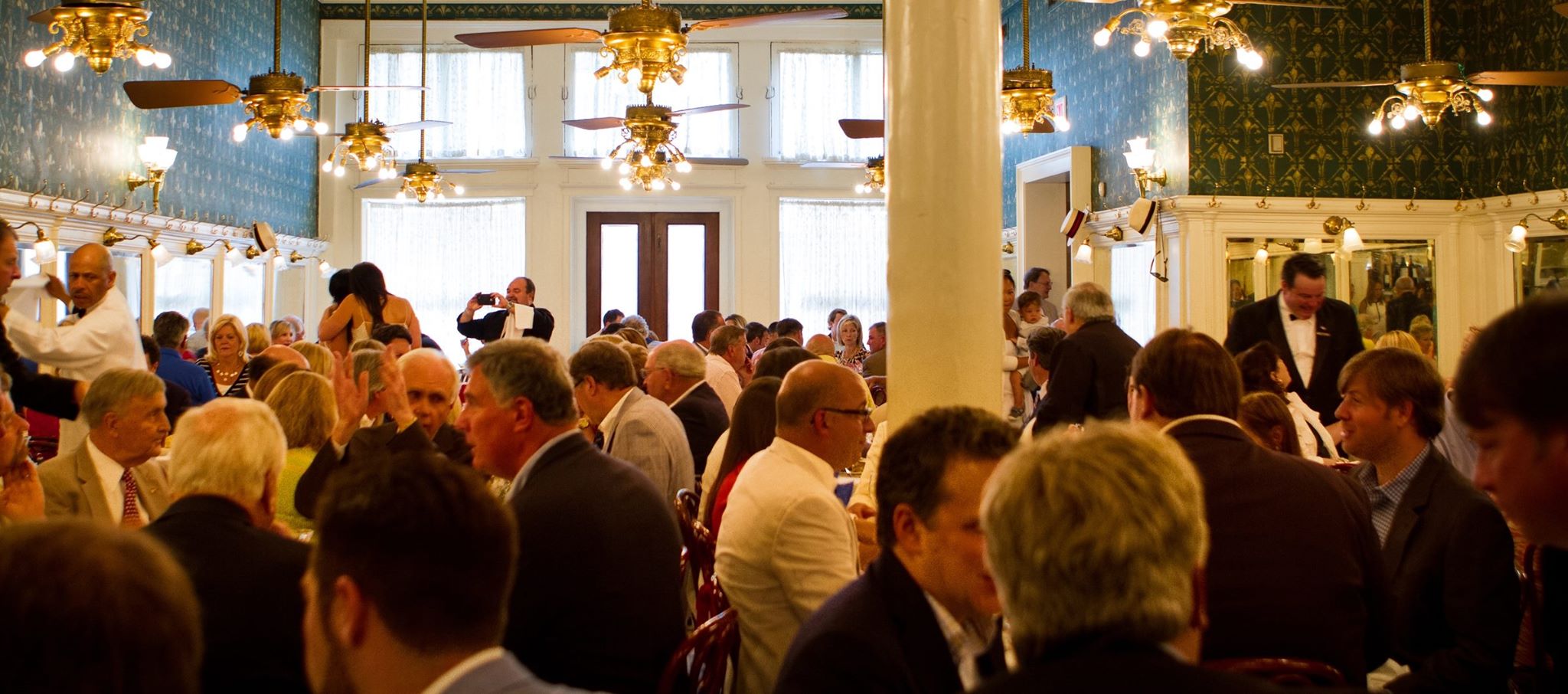 Speaking of Galatoire's… Friday lunches at Galatoire's are a madhouse (downstairs), not to be missed if you can snag a table. This Friday at Galatoire's, however, is something else altogether. A lunch table at the restaurant, in the downstairs dining room, on the Friday before Mardi Gras (this coming Tuesday) is the most prized possession in the city (Galatoire's is closed on Mardi Gras itself). In fact, the tables are auctioned off for thousands of dollars apiece, with the proceeds going to charity. That's just for the right to dine. Food and liquor are extra.
Check out this interview with Maja Arland, a server at Galatoire's, as she describes what life at the restaurant is like this time of year. Said Maja, "I don't know if you can mentally prepare yourself for the insanity that goes on."
Tony Luke's Coming to Manayunk (and MD and FL)
A Tony Luke's franchise is coming to the Philadelphia neighborhood of Manayunk this fall. The address will be 4307 Main Street. There's also word that they are coming to Ocean City, Maryland and Florida. No details yet.