A Morning Menu of Stories We Think You'll Find Interesting
Cory Booker Dishes Ice Cream
Senator Cory Booker of New Jersey, the man who we (and possibly we alone) believe will be Hillary's running mate in 2016, was spotted in a Saturday Twitter photo dishing out ice cream at Torico in Jersey City (see our LAF review), one of our favorite homemade ice cream parlors in the state. He suggests that he's experimenting with vegan eating. Say it ain't so, Cory!
Made-to-Order Pies in Charlotte Region
WBTV 3 News, Weather, Sports, and Traffic for Charlotte, NC
Cupcrazed in Fort Mill, SC (suburban Charlotte) is well-known for their terrific cupcakes, but this holiday season they're showing off their mastery of pies. They are making pies to order, any variety you want, although some of their set-piece pies sound amazing: pecan honey pumpkin (!), or how about a peanut butter pie with chocolate ganache, topped with chopped peanut butter cups! They're charging big-city prices ($30-37 a pie) but they sure do look scrumptious.
What to Do with Cosby Mural on Ben's in D.C.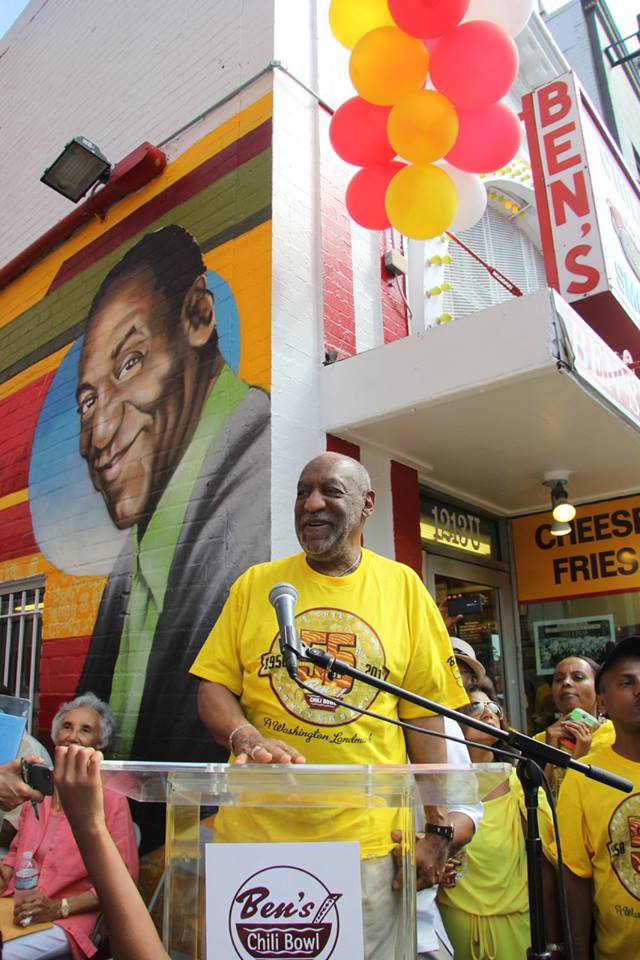 Man oh man, Ben's Chili Bowl of Washington D.C. is in a very difficult position, and we don't envy them. They are closely associated with Bill Cosby and have lately voiced their continued support throughout the rape allegations that have been made against the comedian. But that mural! What about the mural? On the side of Ben's is the famous painted mural of local African-American heroes, and there is Mr. Cosby's grinning visage, larger than life. There is something of a groundswell of local pressure (that linked column is not the first we've read expressing that opinion) on Ben's to remove Bill Cosby from the side of their building. What will they do?
A Larger Cafe du Monde?
Part of the experience of visiting Cafe du Monde in New Orleans is waiting in a long line with other beignet and chicory coffee pilgrims. But is that line and wait truly necessary for full enjoyment? We don't think so and neither does Cafe du Monde. They are currently negotiating with the city for more space, which will enable them to put in another fryer, which in turn should speed things up a bit. We're all for it.