A Morning Menu of LAF-Style Food News and Stories to Begin Your Day
Jacques Torres on How to Deal with the Cocoa Bean Shortage
Demand for the cocoa bean worldwide is outstripping supply. CNBC talks to master chocolatier Jacques Torres about the problem, and what can be done to deal with it. Among Mr. Torres' thoughts: pay cocoa farmers more as incentive to plant more cocoa and show them how to plant more trees per acre. The shortage is expected to hit mass-market chocolate the hardest, as high-end chocolatiers like Mr. Torres are already paying top dollar for premium beans.
Fate of Lerua's and El Torero of Tucson in Question
The city of Tucson has been working towards widening Broadway for 30 years. The plans move forward, then they stall, then they change. The businesses that line Broadway remain in limbo. Many of them, including Lerua's Fine Mexican Food, will have to be demolished to make way for the road project. In the meantime, those businesses don't know if they should be funneling money into improving and repairing their buildings, and permits to expand are denied because they're in the right-of-way.
Lerua's has been operating in Tucson since 1922, and they are beloved in the region for their green corn tamales. The owners of Lerua's also own a much-loved restaurant in South Tucson, El Torero, and they are saying that if Lerua's goes, so will El Torero. Evidently, El Torero is supported both logistically and financially by Lerua's. It would be a shame to see those two restaurants disappear from the Tucson landscape.
An Ode to Lowcountry Cuisine
She-crab soup, shrimp and grits, succotash, fried chicken, buttermilk pie… Kurt Rabin practically drools over his keyboard as he writes his love letter to South Carolina and Georgia's coastal Lowcountry Cuisine. Read his piece here.
Best Tamale in Tucson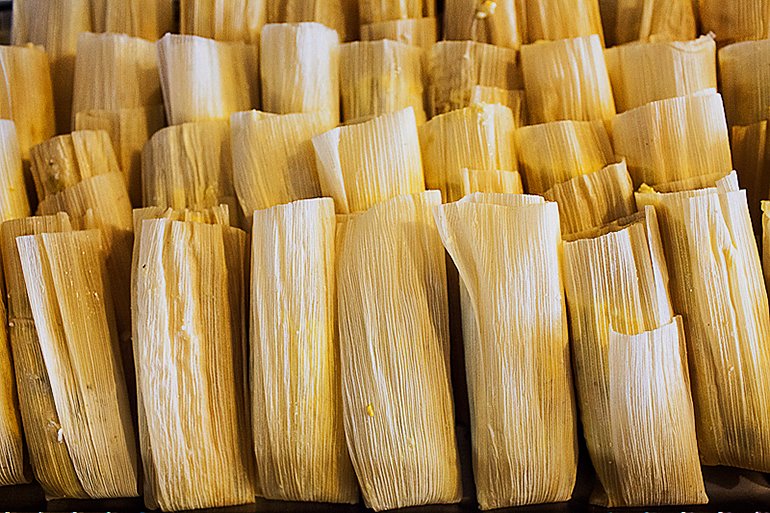 If you're named the best tamale in the tamale-crazed city of Tucson, AZ then you are likely the best tamale in the U.S. That honor belongs to Tucson Tamale Company, which was chosen by readers of Tucson Weekly as the source of the city's finest. TTC might well be called Tucson's first artisan tamale maker – they even use organic masa! Second place goes to Lerua's.