What started as a fish fry for a couple hundred people in 1966 has turned into a two-day event for 50,000. It's the 49th annual Grant Seafood Festival in Grant, FL. There's music and arts and crafts, but what you're really here for is seafood, and lots of it!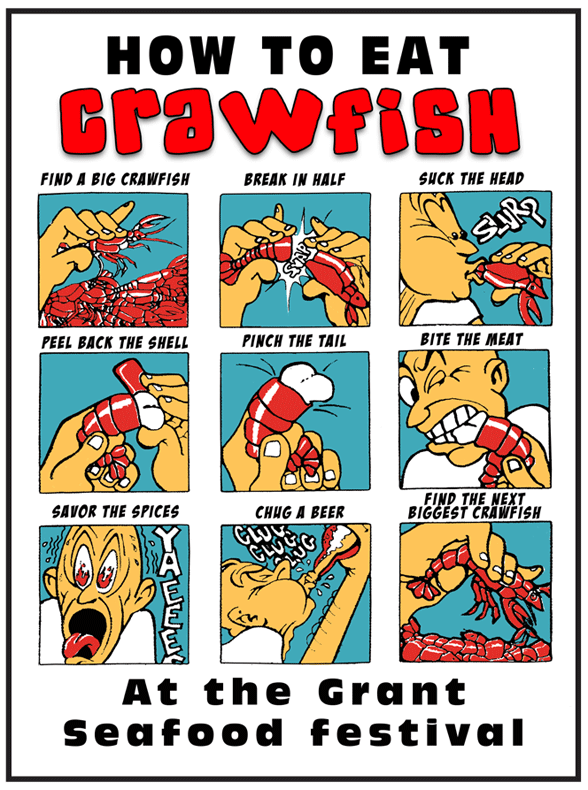 There are no commercial food vendors at this festival. All the food booths are run by local volunteers, and the proceeds go back into the community. Here's a partial list of what's available: crawfish, seared tuna, lobster rolls, grilled mahi sandwich, gator bites, conch fritters, raw & steamed oysters, deviled crabs, fried shrimp, steamed clams, shrimp & tuna kabobs, linguini with clam sauce …

The festival began this morning and continues tomorrow, 9 am until 5 pm. Parking and admission are free. See the festival website for details.