For our return visit to Donuts Time we brought our friend with the inestimably discerning palate, Chris Ayers. We all agreed that these yeast-raised donuts are denser and chewier than those from other shops, and that we consider that a compliment. There's an element of real substance to these pastries – the dough is not simply an airy vehicle for transporting sweet toppings to the mouth. We recognize others may disagree with us on the subject of light-textured donuts.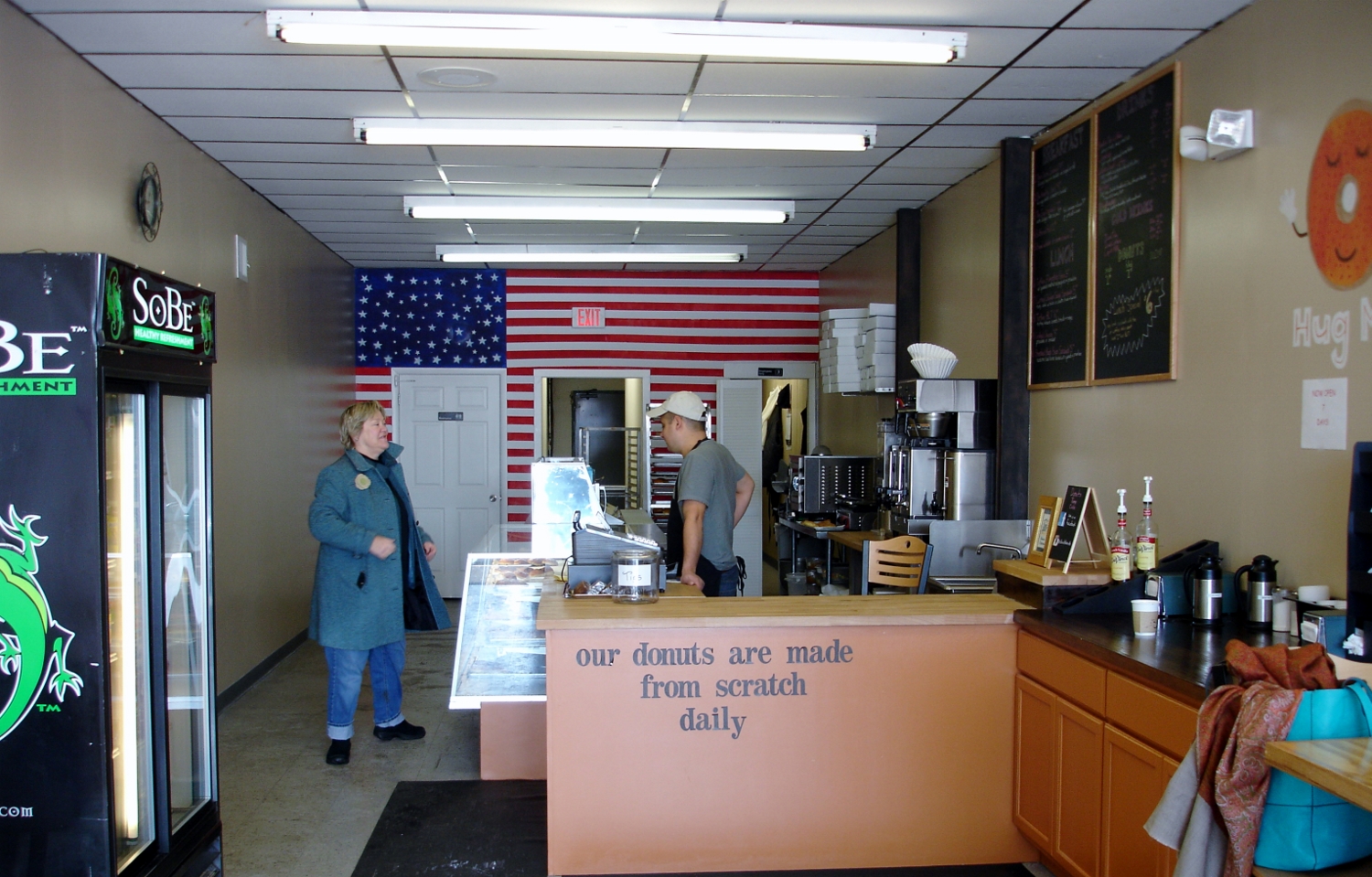 The chocolate frosting is very chocolatey indeed, and is our favorite of the ones we've tried up to now. A second pass at the salted caramel still left us lukewarm, the caramel striking some of us as more butterscotchy, and one of us as simply not very appealing. We noticed that the maple bacon was more generously gilded with the pork, an upgrade we felt was necessary. It also appeared that the filling made it to the back of the filled donuts. On our previous visit the filling was mostly placed towards the front, open end (the donuts are sliced open rather than piped with filling).
We tried to sell them on the idea of a cream and raspberry jam-filled Long John – they already have everything there to make them. They sounded intrigued. Hope they give it a try!
1280 NJ-33 Hamilton NJ 08690 609-838-7976
Donuts Time Cafe on Facebook