Evan Rouse began brewing beer in the family garage at the age of 16, creating a product he was not yet legally permitted to consume. His skills improved, his reputation spread, he gained experience in the local microbreweries and, eventually, in 2015, he opened Braxton, using a garage theme in homage to his teenage hobby.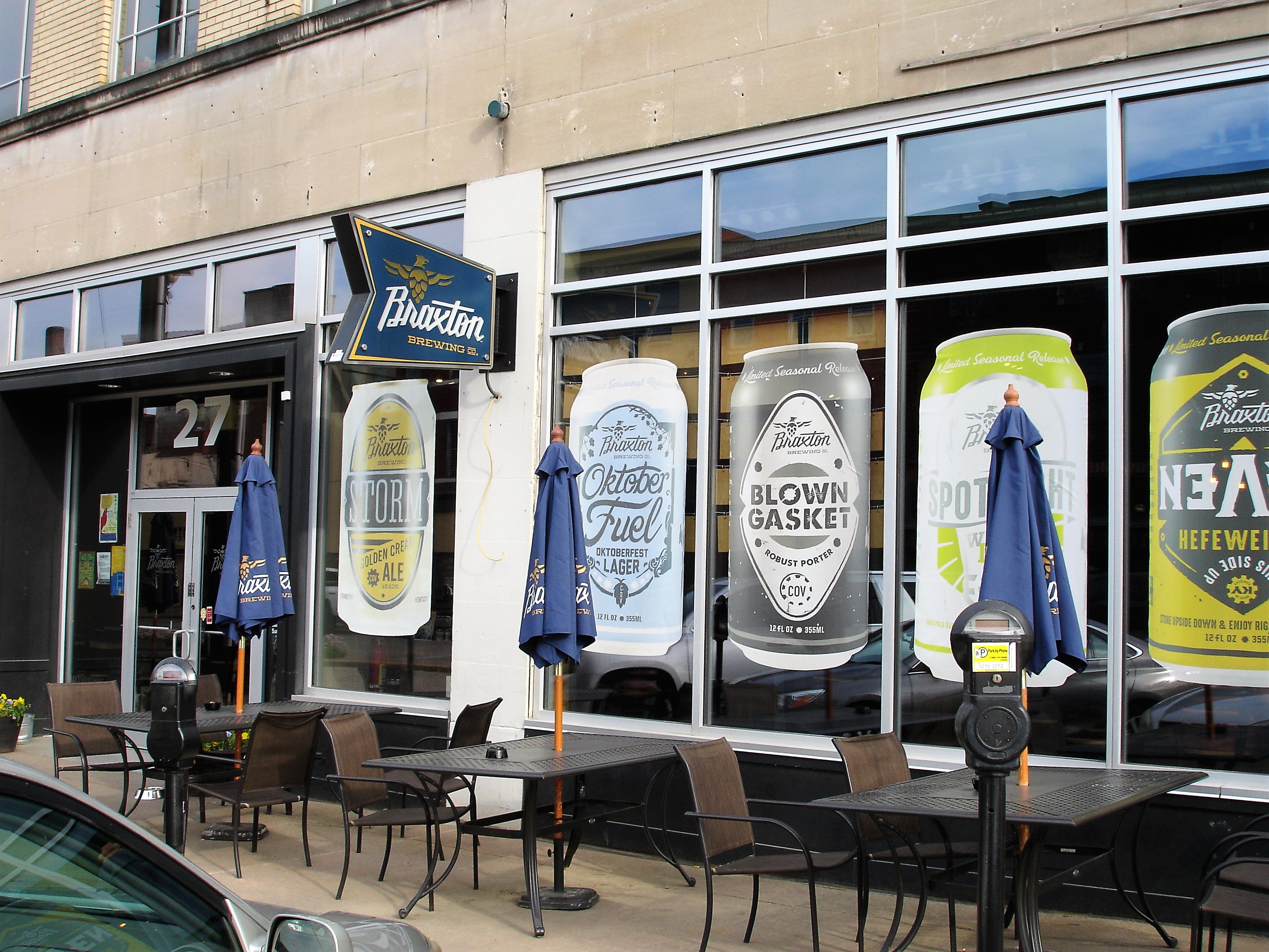 The garage holds a mystical pace in the Rouse family psyche. From the beginning of their statement of purpose, entitled Where Dreams Are Made: "At Braxton, a garage is more than a garage. It's a place where we build our hopes and dreams, storing them on the wall neat as garden tools. Really, the garage is a hub. A reliable place from which we launch into the world, and enjoy a safe return." We don't understand, but we love it. The subject of your passion isn't what makes you interesting, it's your passion.
There's no food here, but you're welcome to bring your own or have some delivered. If you don't want to sit at the bar, there are tables scattered about, a couple of comfy-looking worn leather sofas, games and TVs, and a room that closes off for privacy by means of a sliding garage door. Besides this Covington spot, referred to as The Taproom, they operate something called Braxton Labs in Bellevue with 40 taps and experimental brews, à la Dry Hopped Rye Grisette, Oatmeal Stout with Cocoa Nibs and Tart Cherries, Belgian Blonde with Chamomile …
Tours are given Sundays at 3P and 5P, and Wednesdays at 6P.
27 West 7th Street Covington KY 41011 859-261-5600
Braxton Brewing Co.'s Website
Braxton Brewing Co. on Facebook