There are many brewpubs and breweries in and around Duluth but, if you judge based on how often you see the beers in area restaurants, Bent Paddle would have to be the most popular. It's everywhere around here. A big part of that is because Bent Paddle is not a brewpub but an actual production brewery, which cans, ships, and markets their beers. The taproom is just that: a small room off the brewery, with a few tables and a short bar, where you can enjoy their fresh brews right at the brewery.
Bent Paddle, founded in 2013, is owned by two married couples. The two men were previously brewers with other Minnesota breweries, while the women are into the management and marketing end of the business. They are avid canoeists, hence Bent Paddle.
Brewpubs and brewery taprooms have really become wholesome, neighborhood gathering places. It's common to see kids and babies at them, especially on nice days when they have a patio open. At Bent Paddle, someone set their baby loose to crawl around on the taproom floor! Between the quality of the beer and the atmosphere of the taproom, this is Sue's favorite Duluth-area brewery.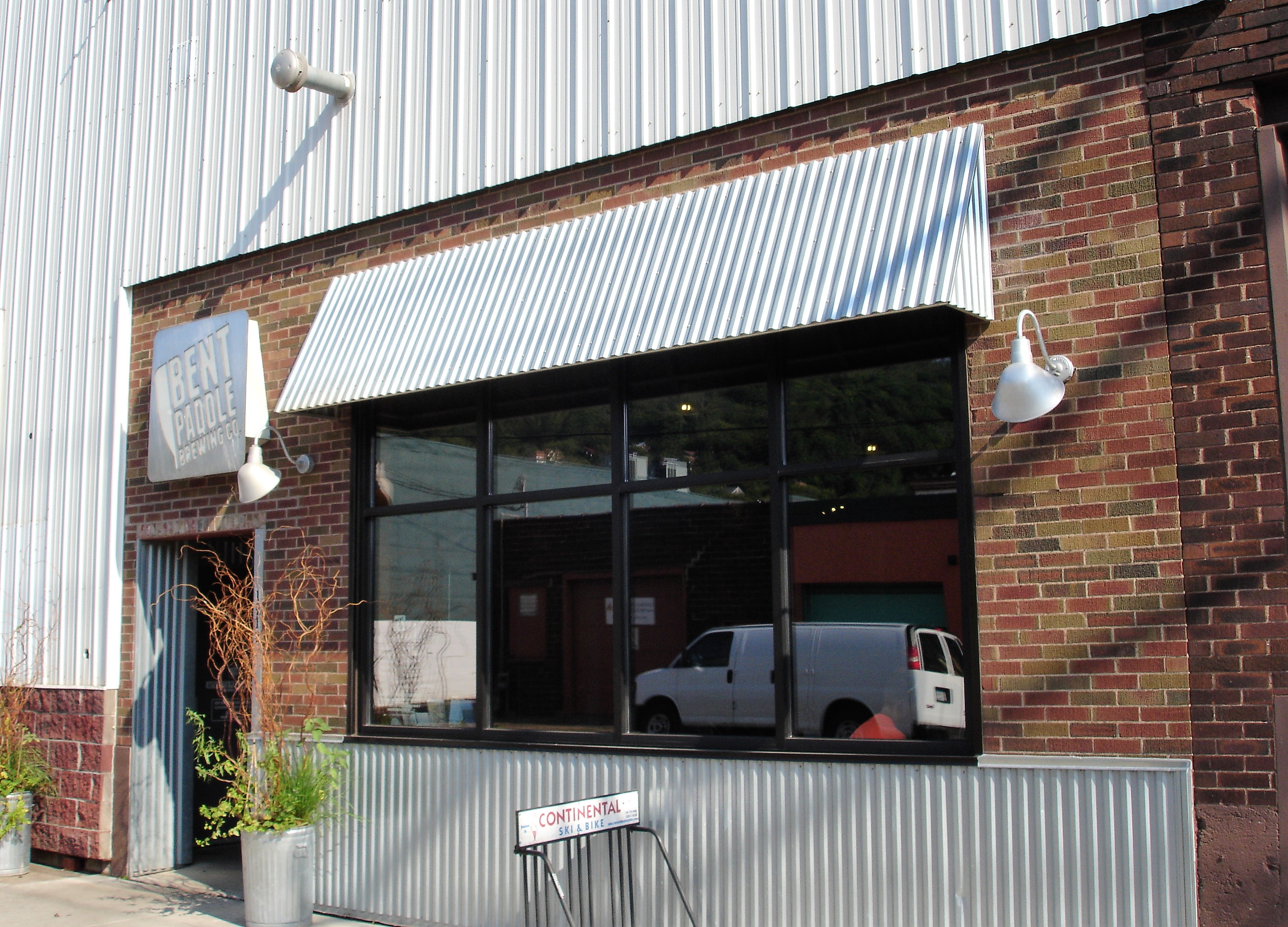 Finding the taproom was a little tricky. It's in the Lincoln Park neighborhood of west Duluth, at the industrial waterfront, on a one-way street. Their offices are between 18th and 19th Streets, and the taproom/brewery is between 19th and 20th. If you head towards the office address you may have to circle around (because of the one-way street) to find the taproom. Be sure to get on West Michigan west of 19th Street (20th or higher). Tours, for $5, are Saturdays and Sundays at 11A, last an hour to an hour-and-a-half, and include samples.
1912 West Michigan Street Duluth MN 55806 218-279-2722
Bent Paddle Brewing Co.'s Website
Bent Paddle Brewing Co. on Facebook