REVIEW
Boiled cider. Not cider syrup, or essence of apple, or apple nectar. Boiled cider. Why boiled cider? Because, with true New England logic, it starts with cider. And then it's boiled. What remains after the volume is reduced about 85% is dark and opaque. It's sold not in the kind of sleek and sexy bottle indicative of a rare and prized delicacy found in expensive urban food emporiums, but in a utilitarian jar that might hold generic white distilled vinegar, basic square black and white label, with red inverted triangle in the middle, glued front and center.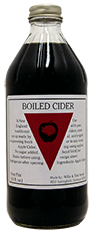 This boiled cider is made by Willis and Tina Wood, at one of the last remaining boiled cider facilities in the country. Willis Wood's family has lived on this farm for centuries (yes, centuries), and been making boiled cider here since 1882. That's the same year the cider press was purchased, the same press used to extract the juice today. Willis told us that the apples used for the cider are mealy and don't taste very good as table fruit. But they're perfect for their purpose. The cider is boiled down in the same kind of evaporator used to produce maple syrup. We highly recommend you watch this video to see how the cider is made: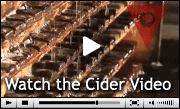 Boiled cider is not about marketing, or trends, or fashion. It is a centuries-old method of concentrating and preserving pressed apples while at the same time providing a handy cooking sweetener throughout the year. What does it taste like? It's sweet, but perhaps surprisingly, sweetness is not in the forefront. There's plenty of fruit tartness, with a dark, caramelized/molasses undercurrent. It's perfect for use in a roast pork glaze, or for punching up an apple pie, or sweetening beans for baking, or anywhere the flavor of apples is desired.
They take some of that boiled cider and continue to concentrate it further until it becomes the magical substance called cider jelly. Let us say right here and now that you haven't really lived until you've tasted some of that intense jelly on fresh, hot homemade biscuits.
In neighboring New Hampshire, there's a place called Polly's Pancake Parlor. They make an exquisite sauce of apples boiled in maple syrup and butter. They used to ship it, and we used to buy it, until the feds decided it wasn't safe enough for mail order. Now you can only taste the sauce if you visit Polly's. But we've found that you get a very close approximation of the flavor, minus the apple chunks, if you pour a 50/50 mix of boiled cider and their made-here pure maple syrup on your buttered flapjacks (and Wood's offers that combo premixed, calling it Cider Syrup, which can also be purchased with a stick of cinnamon immersed within).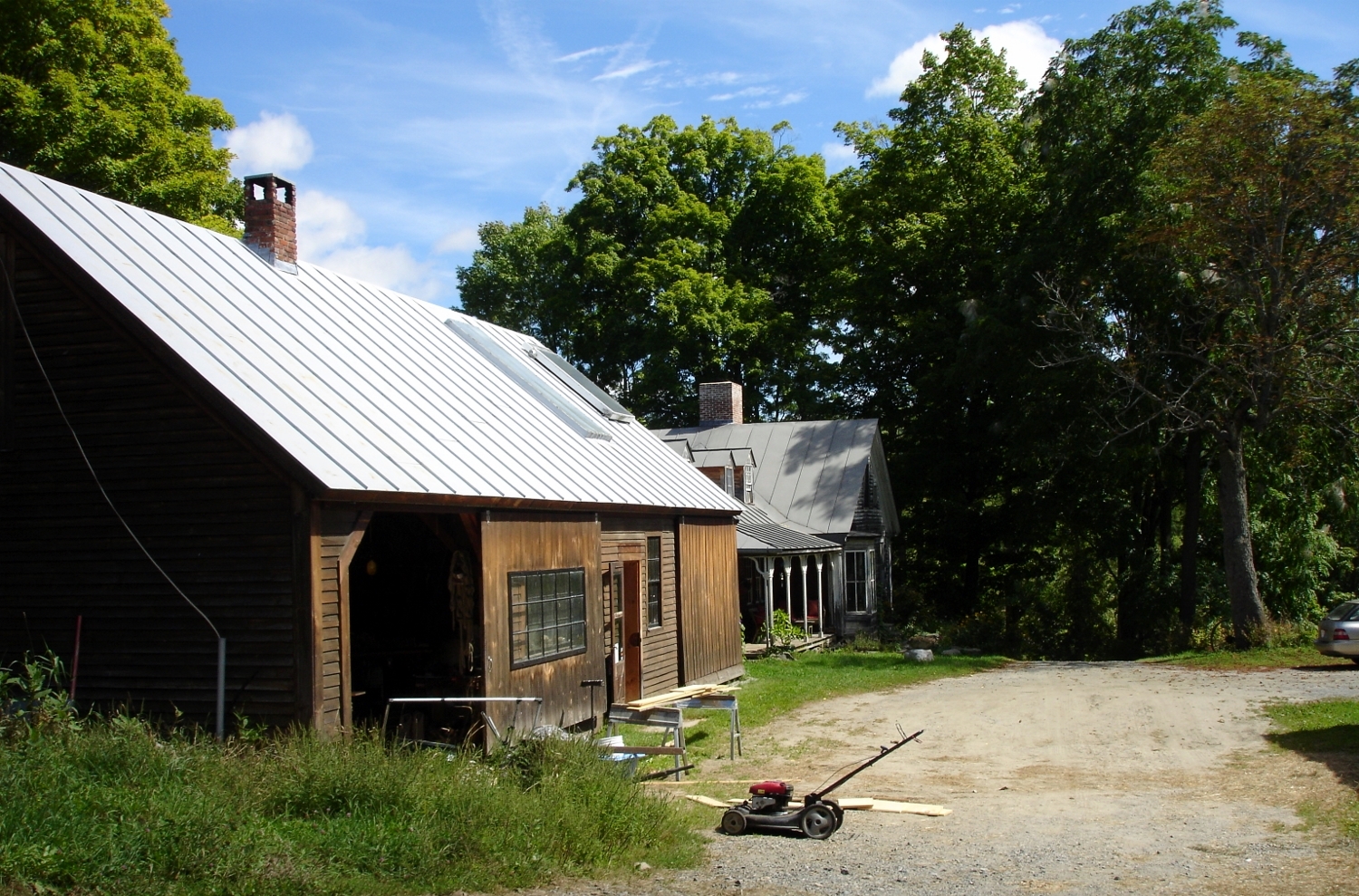 You can purchase Willis and Tina's products in a few places around Vermont, here and there elsewhere, by mail from the Woods, or in person at the farm. We highly recommend paying them a visit, especially if you can do so during apple-pressing season. But, in the meantime, head to their website and place an order for a taste of a rare, regional product, and a taste of a vanishing America.
1482 Weathersfield Center Road Springfield VT 05156 802-263-5547
Wood's Cider Mill's Website
LAF TRAK: 
FOOD: 
BEST THING TO EAT: Boiled cider