Are you a seed spitter? A really, really good seed spitter? As in, can you break the world seed spit record of 68 feet, 9 1/8 inches? Because if you can spit a watermelon seed farther than the current world record, you will be awarded a bonus prize of $500. That's in addition to the regular cash prizes awarded in the World Championship Seed Spitting Contest to be held at the Luling Watermelon Thump this year.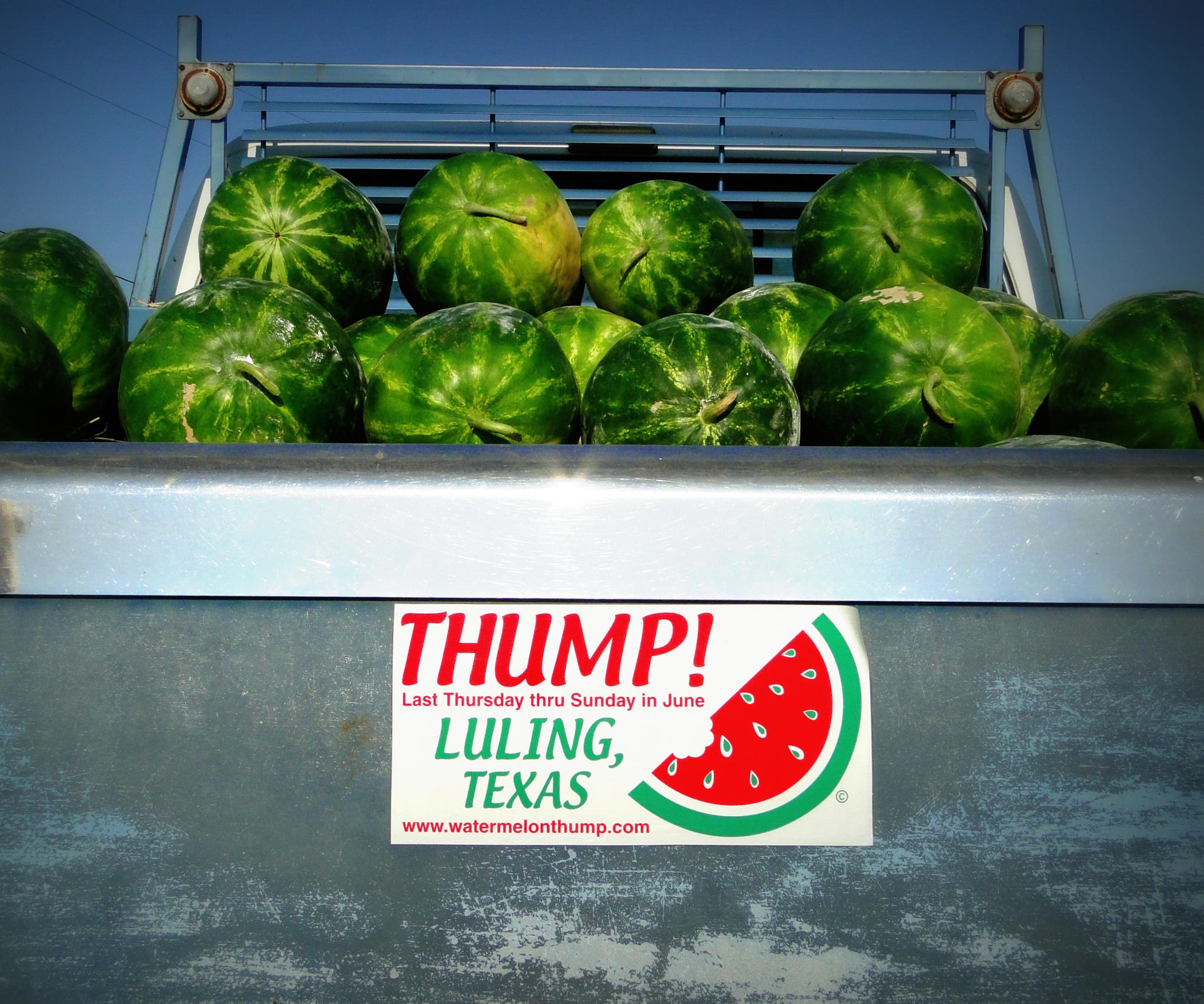 No excuses for the conditions not being right, either, because the Official Watermelon Spitway is located between two downtown buildings and covered with a roof to reduce wind effects, lighting has been improved, and bleachers will be set up to provide the many spectators with a clear view of the competition!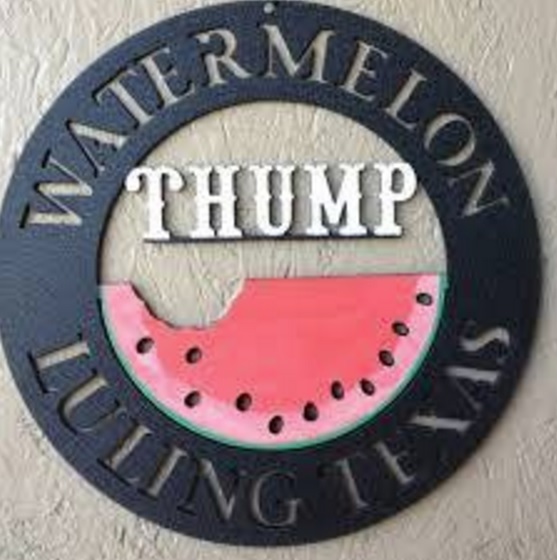 This year's Thump in Luling, Texas begins Thursday, June 23rd at 5:30 p.m. and runs through Sunday the 26th. There'll be melon judging, the coronation of the Thump Queen (those are two separate events), live music, rodeos, a carnival with a midway, a 5K run, cheerleaders, jugglers, and magicians. Saturday will see the big parade at 10 a.m., along with a watermelon eating contest, a melon auction, a beer garden, and of course the big seed spitting competition. There'll also be team spitting and a car show on Sunday. See the festival website for details.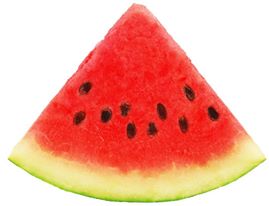 Why thump? Because that's how you can tell if a watermelon is ripe. All you need is perfect pitch: thump the watermelon and listen for a B-flat note for the ripest melon!