REVIEW
What's happening to the Vermont general store? It's actually quite simple. They are becoming unnecessary, made obsolete by highways and easy access to the big boxes. It's amazing that they've lasted as long as they have. And yet… there are large constituencies that mourn their continued disappearance. There are the old-time Vermonters who have grown up with general stores, the Vermont newcomers who came here, to some degree, precisely because this was a region that had clung to the old ways, and the tourists (fueling a large part of the local economy), who want to experience the Vermont of legend and lore.
What's to be done to save Vermont's general stores? Can they even be saved? One approach that's been taken is for local groups to round up some financial resources and purchase them. This certainly has the effect of placing the Vermont finger in the dyke, but we question the approach as a long-term solution. Something has to be done to make the stores profitable if they are to have any hope for survival. We think the owner of Pittsfield's Original General Store has got it right.
The Original General Store was saved by a Wall Street trader from Queens, NY; it was going to be converted to apartments about a dozen years ago. The basic form and substance of the classic Vermont general store remains, sufficiently updated to make it worthwhile for folks to actually spend money in one, making it more than a fusty museum piece for browsing only. Here you'll find a carefully chosen selection of wines, some local. There's a counter featuring some beautiful, and interesting, locally made cheeses and smoked meats. Yes, there's Vermont cheddar and ham but there's also much more. You'll find some prepared foods that will appeal to a more modern palate, such as Vermont-made kimchi and roasted beet salad. And, sure, you'll find a fair amount of stock geared toward the Vermont visitor, and some of the less glamorous necessities of life country stores have always been known for.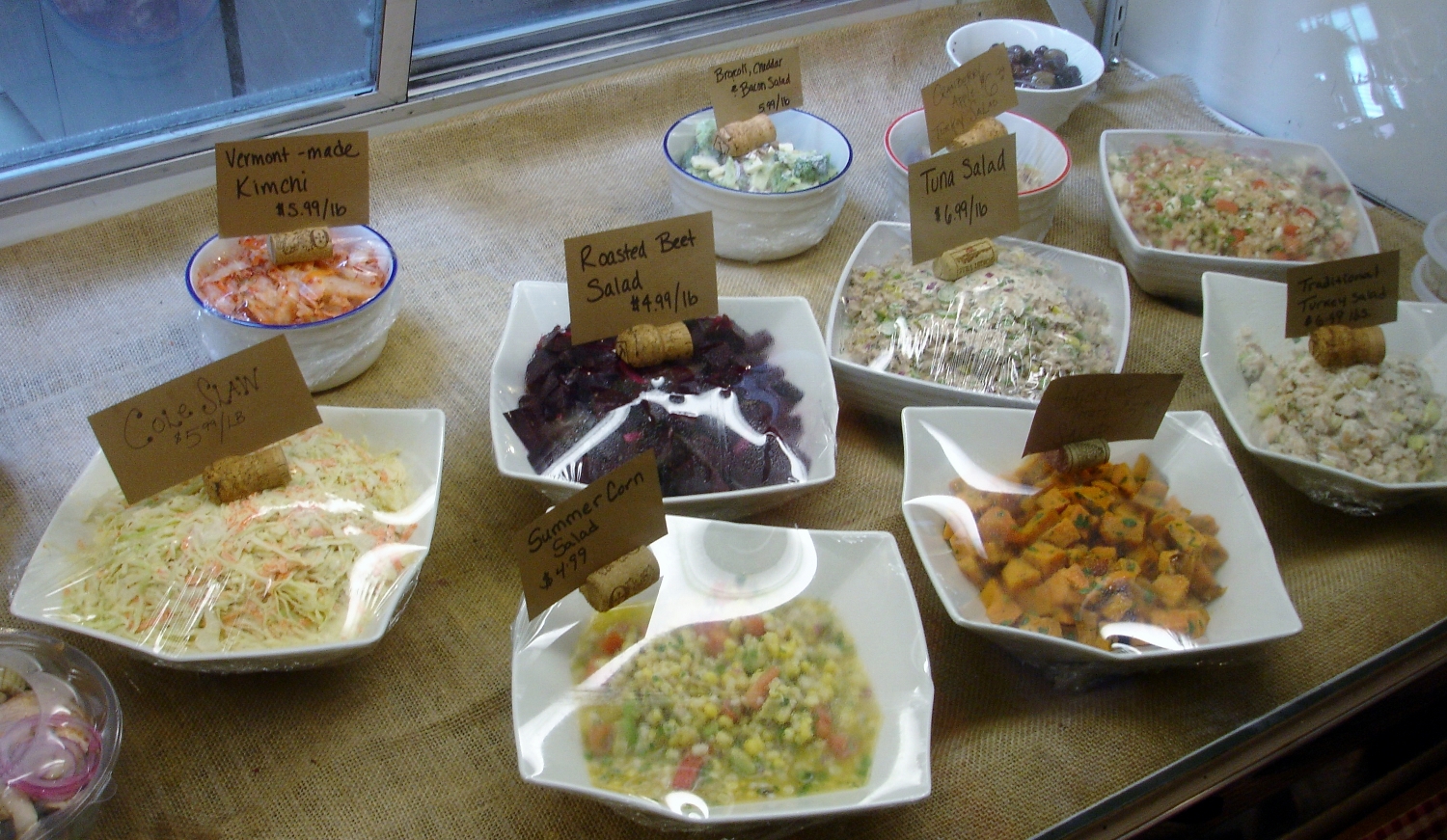 There is a brief but well-chosen array of choices on the menu, in our experience all prepared with quality ingredients and care. An order of maple French toast was about the best French toast we've ever had, garnished as it was with caramelized bananas, bacon marmalade (!), and crisp walnuts. A pitcher of pure maple, of course, rode along. Fantastic! The same could be said for the Cinnamon-Farro Oatmeal topped with warm apples and almonds (or, as we requested, walnuts). Somehow, dowdy oatmeal is transformed into a sexy yet still homey dish. If you want fresh donuts, they make them here to order.
A lunch menu sandwich called the Vermonter BLT, which supplements the classic configuration with turkey and maple mustard, on crusty rustic bread, was equally satisfying. Other items on the lunch menu include chili made with local beef and topped with aged cheddar, burgers made from Vermont beef, and hand-cut French fries. There are freshly pressed juices and top-notch smoothies too (we loved our mango lassi smoothie made with sweet mango and yogurt).
The general store is open every day. There's a breakfast buffet on weekends. They close at 6 on Sunday, 7 during the week, and 8 Friday and Saturday.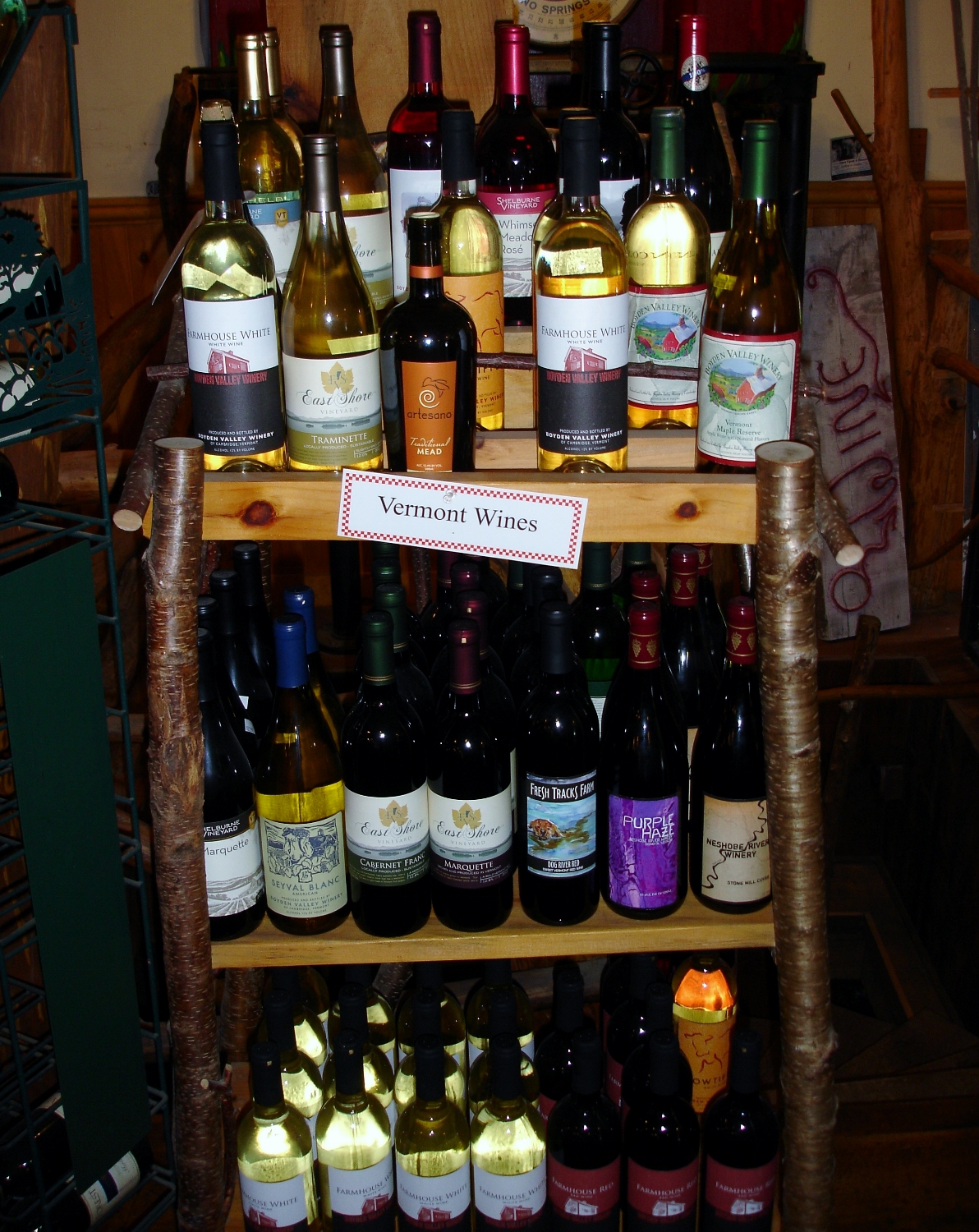 3963 VT-100 Pittsfield VT 05762 802-746-8888
Original General Store's Website
Original General Store on Facebook
LAF TRAK: 
FOOD: 
BEST THING TO EAT: Maple French toast