Traverse City, Michigan calls itself the Cherry Capital of the World and, judging by the eight-day cherry party they put on each summer, we'd have to agree. There are many, many opportunities to eat cherries at the National Cherry Festival. How about attending the Very Cherry Pancake Breakfast which will include locally sourced cherry topping? Or the Great American Picnic where the menu includes corn bread with dried cherries, cherry brats with cherry mustard chutney, smoked chicken wings with cherry-chipotle glaze, marinated green bean salad with cherry vinaigrette, pasta salad with dried cherry pesto, and a brownie with dried cherries!
The Blues Brews & BBQ event brings cherries to the party in the form of a cherry mustard glaze to go with BBQ beef brisket and pretzel buns. There's a cherry pit spitting contest, a 10-mile bike ride that comes with a voucher for a free slice of cherry pie, tours of cherry orchards, cherry pie eating contests, a cherry pie make and bake where kids make their own cherry pies (which they can take home) under the direction of the Grand Traverse Pie Company… those are only some of the cherry-centric activities going on during the eight days of the festival.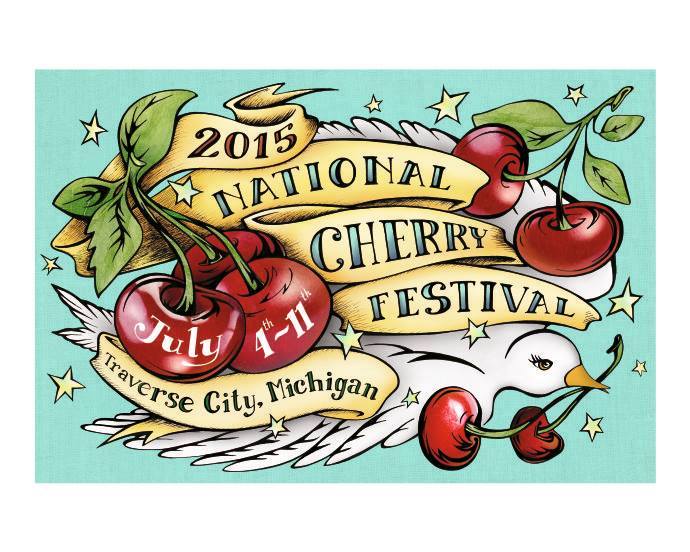 There are concerts featuring the likes of Joan Jett and Toad the Wet Sprocket, fireworks, farmers markets, movies, rides, a beer tent, air shows, sports tournaments… the list goes on and on. You really have to check out the full schedule to pick out those events that interest you. It would be impossible to do everything. All the details can be found on the festival website.