A Morning Menu of Stories We Think You'll Find Interesting
Frog Hollow Farm's Olio Nuovo Is Here
If you've never had the chance to taste freshly pressed olive oil, now's the time. Quality olive oil is delicious any time of year but the new oil has a freshness, body, and intensity of flavor that even the finest extra-virgins cannot match. Some people say new olive oil has health benefits above and beyond the purported benefits of olive oil generally but we love it for the taste.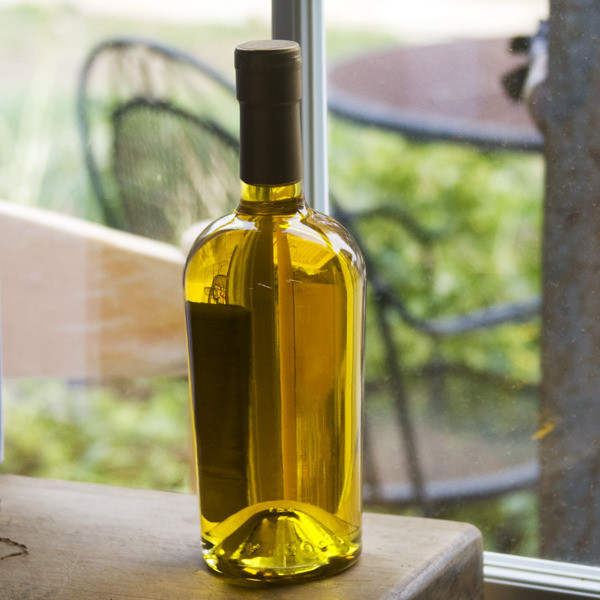 Frog Hollow Farm of California is pressing their oil now and will ship it to you by mail. For how long does it retain its "newness"? They say a few months but that's never an issue for us as we can find any excuse at all to drizzle it on something edible. It'll be gone before you know it! Read more about Frog Hollow's olio nuovo in their press release.

Do-Nut Dinette of Norfolk, VA Is Reopening
Norfolk, VA's Do-Nut Dinette has operated for over half a century in the Hampton Roads area, although the last few years have been difficult. It closed at the end of 2012, then reopened the following summer. It closed again in August of this year. The latest news indicates the restaurant was purchased by the owners of Red Dog Saloon down Colley Avenue and will reopen in March of next year as the New Do-Nut Dinette. The owners say the Dinette will serve breakfast and lunch, and will resume daily donut making as well.
Nick's vs. Nick's, the Battle of the Beef
Nick's Famous Roast Beef of Beverly, Massachusetts has a slogan: "We're the Only One." And they have to constantly make that point to their customers as other area roast beef purveyors try to trade on the name Nick's in one way or another. They've been battling Nick's Pizza, Roast Beef and Subs, located in Peabody and Wakefield, since 2007 over the use of the name Nick's. Now, to add insult to (perhaps legally, perhaps not) injury, Nick's Pizza, Roast Beef and Subs is opening on Nick's Famous Roast Beef's turf, at 199 Essex Street in Beverly. Read all about the battle here.
Alton Does Buffalo
Alton Brown's been on a live tour, and his last show was in Buffalo, NY. At each stop he's been grazing the best of the city and posting everything on Twitter, with photos. In Buffalo, he began with coffee from Spot, followed that up with Paula's Donuts, and then did dogs at Ted's. Next came wings at Anchor and, finally, beef on weck from Schwabl's. He received some blowback for Anchor but we salute his wing choice. See it all here. His live tour is over for now, but it looks like he'll be resuming it at some point next year.