A Morning Menu of Stories We Think You'll Find Interesting
Behind the Scenes at VT's Simon Pearce Restaurant
Brian Gazda became the Executive Chef at the restaurant at Simon Pearce Glass in Quechee, Vermont in June 2013. The local newspaper Valley News spends time with Chef Gazda as he works with the restaurant's staff to prepare for a day's service.
Zingerman's Michigan's Best Pie Finalist
MLive profiles Zingerman's Bakehouse of Ann Arbor, one of the finalists in their Michigan's Best Pie competition. One of the things that distinguishes Zingerman's is their all-butter pie crust. They're also known for using top-quality seasonal ingredients. MLive is now in the process of visiting all the pie finalists as they work towards naming Michigan's best pie.
San Antonio's Green Vegetarian Wins Breakfast Poll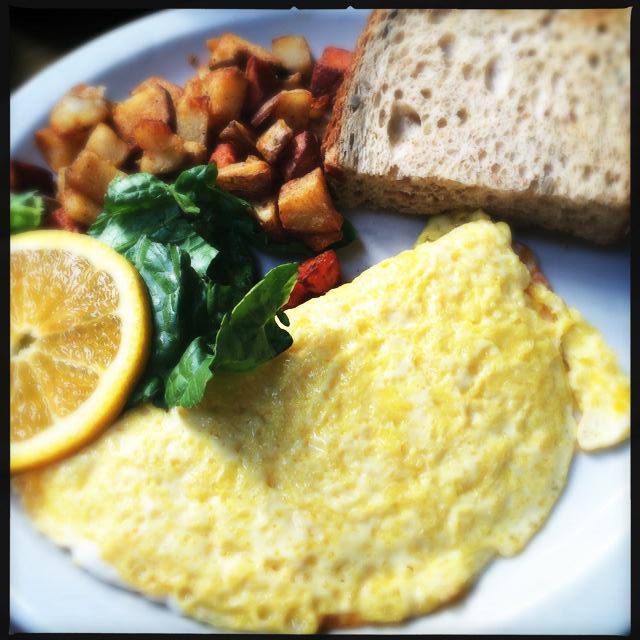 San Antonio Business Journal has been running a bracket reader poll competition to determine the most popular place to meet for business over breakfast. The finals pitted Earl Abel's against Green Vegetarian Cuisine, and Green Vegetarian emerged victorious. Green Vegetarian is not only meatless, it's 100% kosher.
Southside Market Brings Its Elgin, TX 'Cue to Bastrop
Southside Market & Barbeque, established in Elgin, Texas in 1882, opened a branch in Bastrop last week. Everything available in Elgin is on the menu in Bastrop (including, of course, that incredible homemade Elgin sausage!), with the addition of breakfast tacos and drive-thru service. The Bastrop store is open seven days a week.