A Morning Menu of LAF-Style Food News and Stories to Begin Your Day
Is Brennan's Still Brennan's?
There was once a time when every visitor to New Orleans made a point of reserving a table for "Breakfast At Brennan's." And every "Breakfast At Brennan's" ended with Bananas Foster. We performed the ritual many years ago during our first NOLA visit and loved every minute of it. Brennan's, of course, was not by any means a breakfast-only establishment. Much like Galatoire's and Commander's Palace, Brennan's, while always attracting plenty of tourists, was also a dinner haunt of Crescent City royalty.
The restaurant closed in the summer of 2013, and was purchased at auction by Terry White and Ralph Brennan, who is a nephew of the founder. They put $20 million, perhaps more, into renovating the restaurant, added a new cutting edge chef, and reopened on November 25th of last year. Local writer Tom Fitzmorris asks the question, "Is this really Brennan's?" Much has changed. A few things remain the same. Who's to say? Some restaurants undergo drastic changes with no change in personnel. Others survive a complete ownership overhaul with nary a notice by the public.
One thing we know for sure: no restaurant remains the same over time. Cooks change, tastes change, suppliers change, recipes evolve, decor is updated, service styles change over time. Take a place like Galatoire's, for instance, which, more than most restaurants, prides itself on holding on to its history. It's one of the things we love about the restaurant. But we're certain our Galatoire's experience of 2015 will be quite different from the one diners enjoyed in 1950, which differed from the 1910 experience. It can't help but be different.
Is Brennan's still Brennan's? The answer depends on what Brennan's meant to you. Try it and find out for yourself. We sure will.
Who Owns Galatoire's?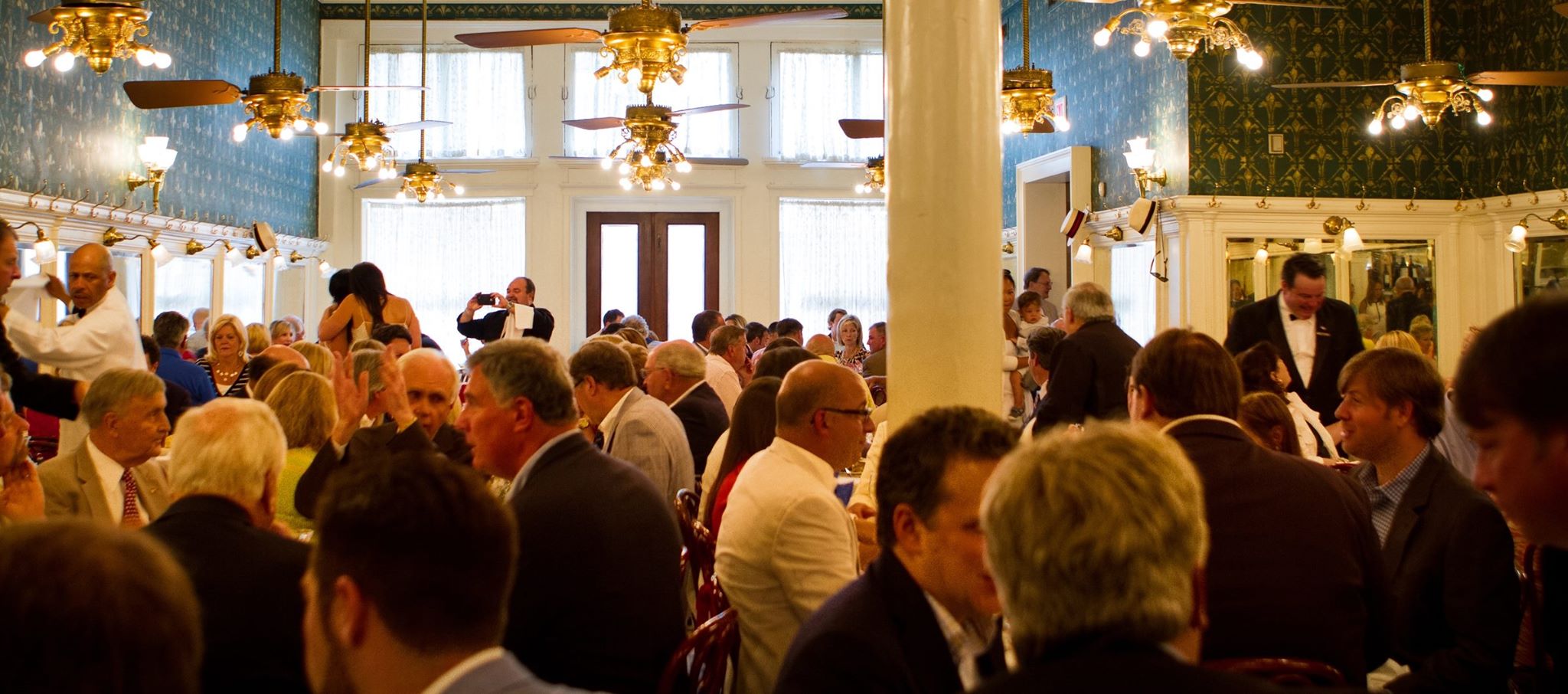 Before Terry White became part owner of Brennan's, he attempted to purchase Galatoire's. Mr. White's offer was rejected, with Galatoire's eventually going to John Georges in 2009. Terry White has filed a lawsuit, disputing the legality of the sale. We've read through the details a few times and admit to not understanding the legal issues at play. The suit was filed in October. Haven't heard anything about it since.
Branko Radicevic, Owner of Milwaukee's Three Brothers, Has Died at 91
Branko Radicevic, owner of the Milwaukee restaurant founded by his father in the 1950s, Three Brothers, has passed away at the age of 91. Mr. Radicevic assumed control of the restaurant in 1972 when his father fell ill, and has been a familiar and friendly presence ever since. We send our condolences to the Radicevic family.
Best Torta in Tucson
You may know El Guero Canelo as the place for Sonoran hot dogs, but did you know they also serve the best torta in Tucson? That's according to Tucson Weekly's Best of Tucson survey. They're offered in beef, chicken, and ham versions.