A Morning Menu of Stories We Think You'll Find Interesting
Arcade of Memphis to Stay Open for Dinner in 2015
There was once a time, back in the '50s and '60s, when The Arcade, Memphis' oldest restaurant, was open 24/7. These days, they close at 3 p.m. to allow owner Harry Zepatos Jr. (grandson of the founder) to be home with his wife at a reasonable hour. That's about to change, courtesy of Harry's kids, who plan to run the landmark restaurant at night. They've applied for a liquor license and are even contemplating presenting live music.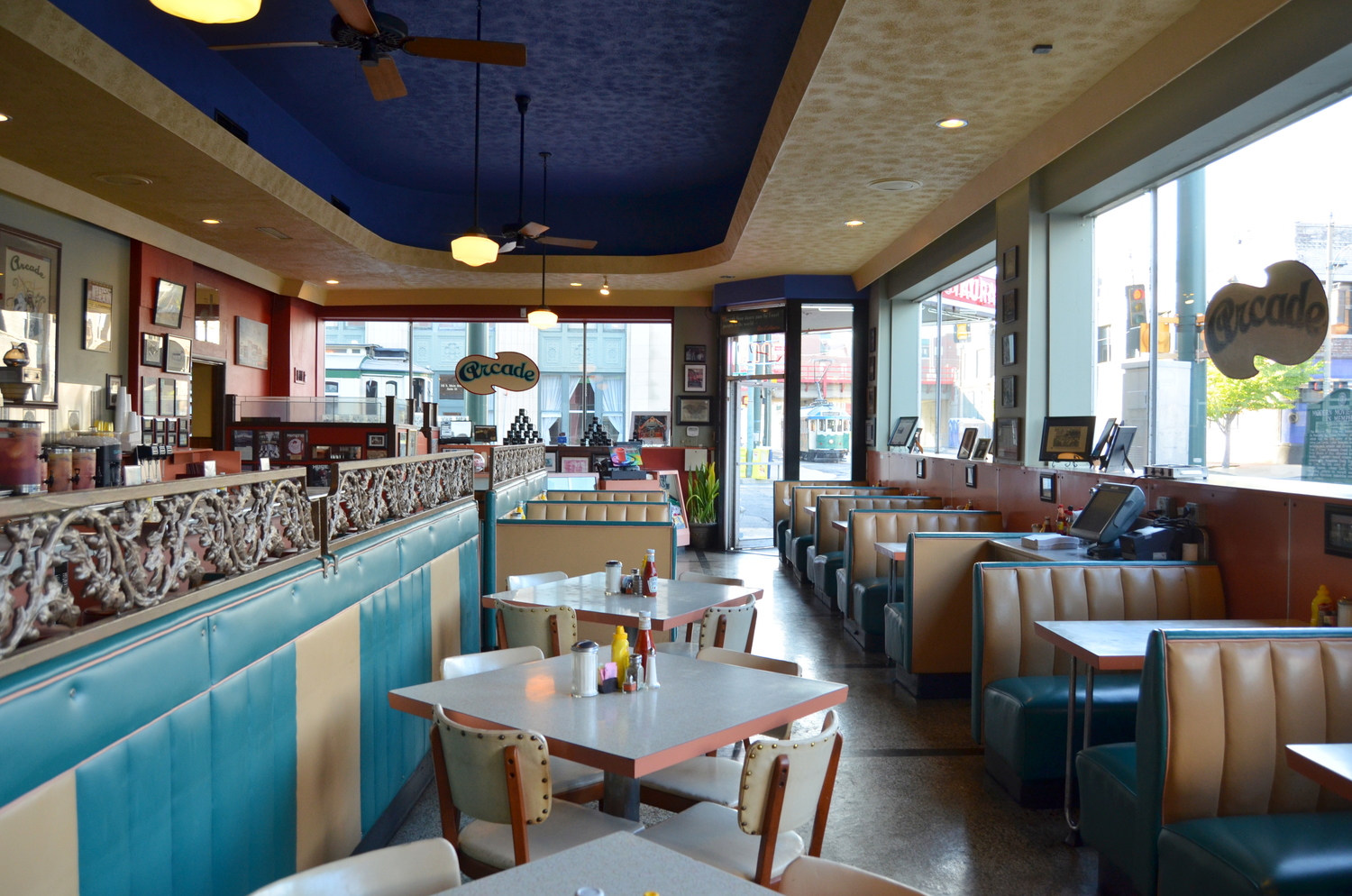 They'll still serve breakfast all day, featuring funky country ham, and that Elvis favorite, a fried peanut butter and banana sandwich. We'll have to wait and see what they plan to add to the menu for dinner, though owner Harry notes that he can remember when The Arcade served giant steaks in the evening.
Sylvan Park Restaurant on Franklin in Nashville to Close?
Sylvan Park Restaurant, an old-time Southern meat-and-three,  has bounced around in Nashville over the years. They are, however, no longer in Sylvan Park, the Nashville neighborhood. There are currently two Sylvan Park restaurants in Nashville: Sylvan Park Melrose on Franklin, and Sylvan Park Green Hills. The location on Franklin was just purchased by a real estate investor for $2 million. Plans for the site haven't been announced but, in our opinion, of one thing you can be certain: it will not remain a Sylvan Park restaurant.
Dottie's Diner of Woodbury, CT Moving
Dottie's Diner of Woodbury, CT will be closed through Sunday as they prepare to reopen Monday at 787 Main Street South, also in Woodbury, not far from their old location. We don't care where they choose to do business, as long as we still have access to their incomparable homemade donuts.
Now's Your Chance to Try Your Hand at a Hot Brown
If ever you wanted to try the classic Kentucky open-faced sandwich known as a Hot Brown, now's your best chance, assuming you still have a good supply of leftover sliced turkey. You'll also need tomatoes and bacon, and you'll make a Mornay sauce, which is easy. Check out this story in the Smith Mountain Eagle for the recipe, along with the backstory of Louisville, KY's Brown Hotel and the invention of the Hot Brown.