Jumping frogs, cracking eggs, and cow drops – oh, how we wish we could be in Springfield, South Carolina for this year's 49th annual Governor's Frog Jump and Egg Strike. The festivities actually began last Saturday, with the traditional beauty pageant. They continue tomorrow night, Thursday, April 2nd, at Frog Jump Arena, where the glorious Cow Drop is held. What's a Cow Drop, you ask? Don't worry, no cows will be harmed during this festival! You see, it's the cows that will be doing the dropping, and if they drop their, er, business on your number, you win!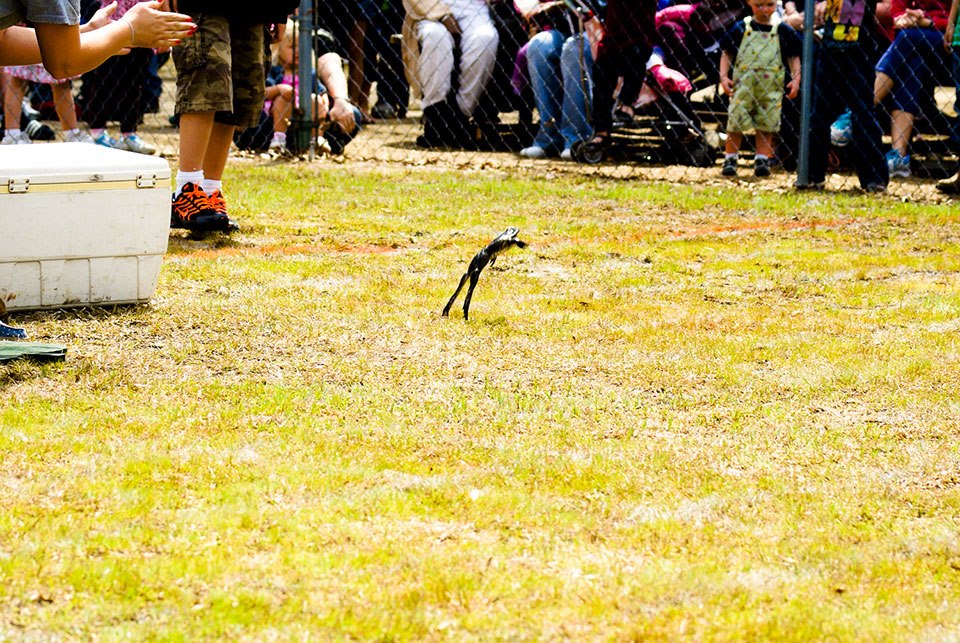 Friday, April 3rd, the carnival opens at 5 p.m., to be accompanied by a softball tournament and dance. Saturday, April 4th is the big day. The carnival reopens, the softball tournament continues, and the Country Store, where you can purchase an amazing variety of baked goods, opens. The Frog Jump parade will begin at 11 a.m. At noon, the kids can join in the Easter egg hunt, and the live musical entertainment begins. The big Egg Strike competition begins at 1:30 p.m. Competitors bang their hard-boiled eggs against each other, with the uncracked egg moving on to the next round.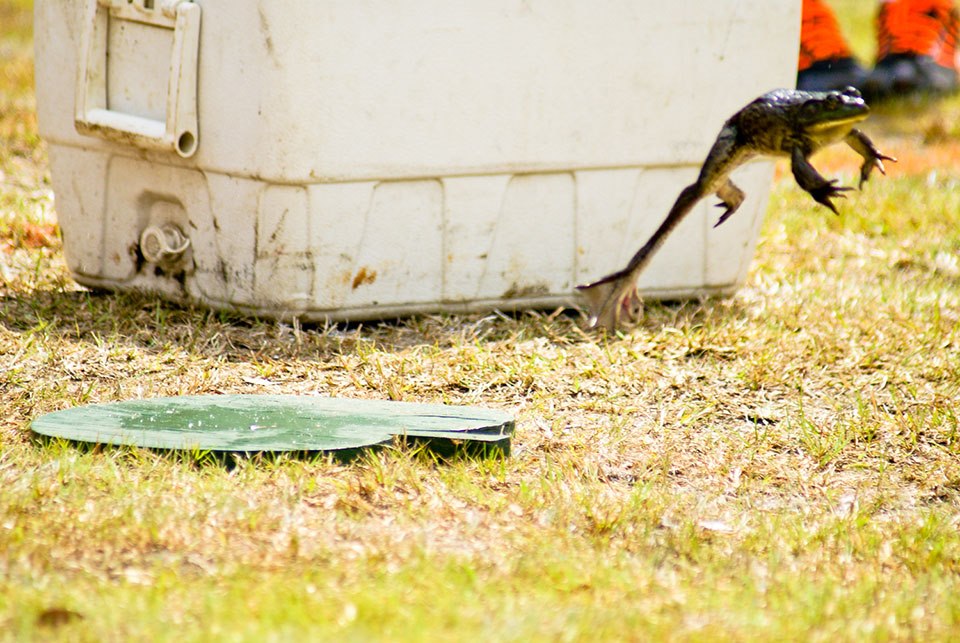 That's all preamble to the main event, the Governor's Frog Jump, at 2:30 p.m. The jockey for the winning bullfrog will receive $200! They used to ship the winning frog to California to compete in the nationals, but that practice was curtailed when shipping expenses got prohibitively expensive. And besides, Fishing and Game says it's a no-go.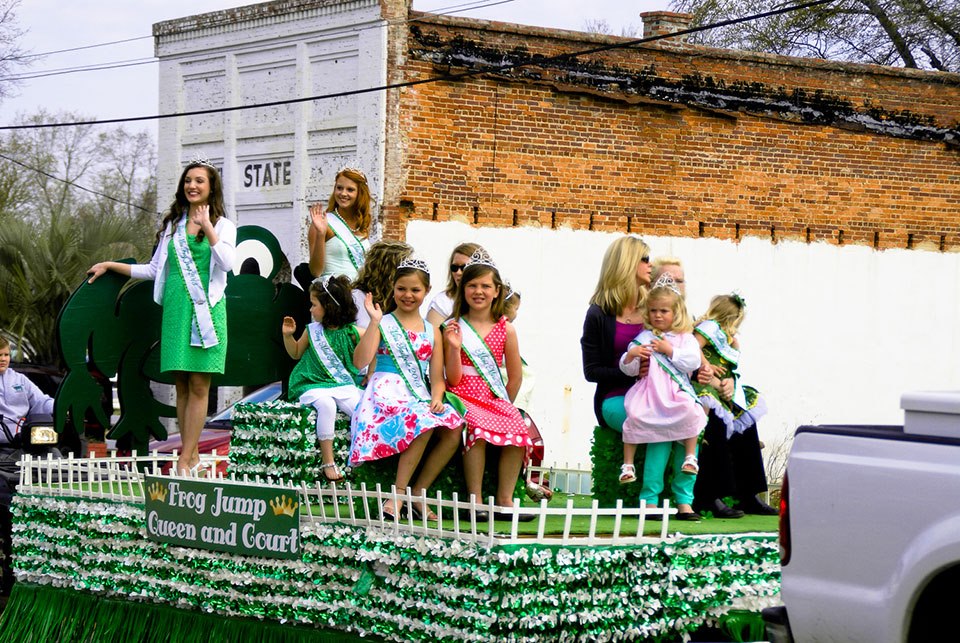 The festival winds up Saturday night with pro wrestling and a street dance. Throughout the day there will be plenty of arts and crafts to peruse, and plenty of good food to eat, including some local barbecue and highly regarded fried mushrooms (alas, no frogs legs). It'll be a full day of thrills! Springfield is about an hour south of Columbia. For more information, and frog jump history, see the festival website.