REVIEW
Have you noticed how dairy farms have taken to making and selling ice cream on site to the public? It's part of their struggle to survive as small farms, like much of America, participate in the gig economy to make ends meet. From an ice cream lover's perspective, it's a welcome trend, bringing not just the chance to sample homemade ice cream, sometimes even made from the milk of the cows grazing on that farm, but also the opportunity to get out and enjoy rural life for a few hours.
Maryland celebrates dairy farm ice cream with something they call the Ice Cream Trail. You can get yourself a "passport" and attempt to visit nine dairy farms in the state, eat their ice cream, and get a passport stamp. We think this would be an excellent way to spend a Maryland weekend, but we were just passing through and had time to visit one of the nine, Chesapeake Bay Farms, which is notable for the fact that it's the only dairy farm in Worcester County, and they make the ice cream from the milk of the cows on site.
You can take your cones out back and visit with the animals, stroll the grounds, or just find yourself a seat on the cow bench and enjoy the air and open space. We wish we could say that we loved the ice cream but we found the two flavors we tried less than wonderful. Not bad, mind you, just ordinary. Maybe you'll have better luck but, even if you don't, do not despair: it's still ice cream, the grounds are beautiful, the folks here are friendly, and you might even want to bring home some of their farm cheese or locally made jams and preserves for sale in the small shop.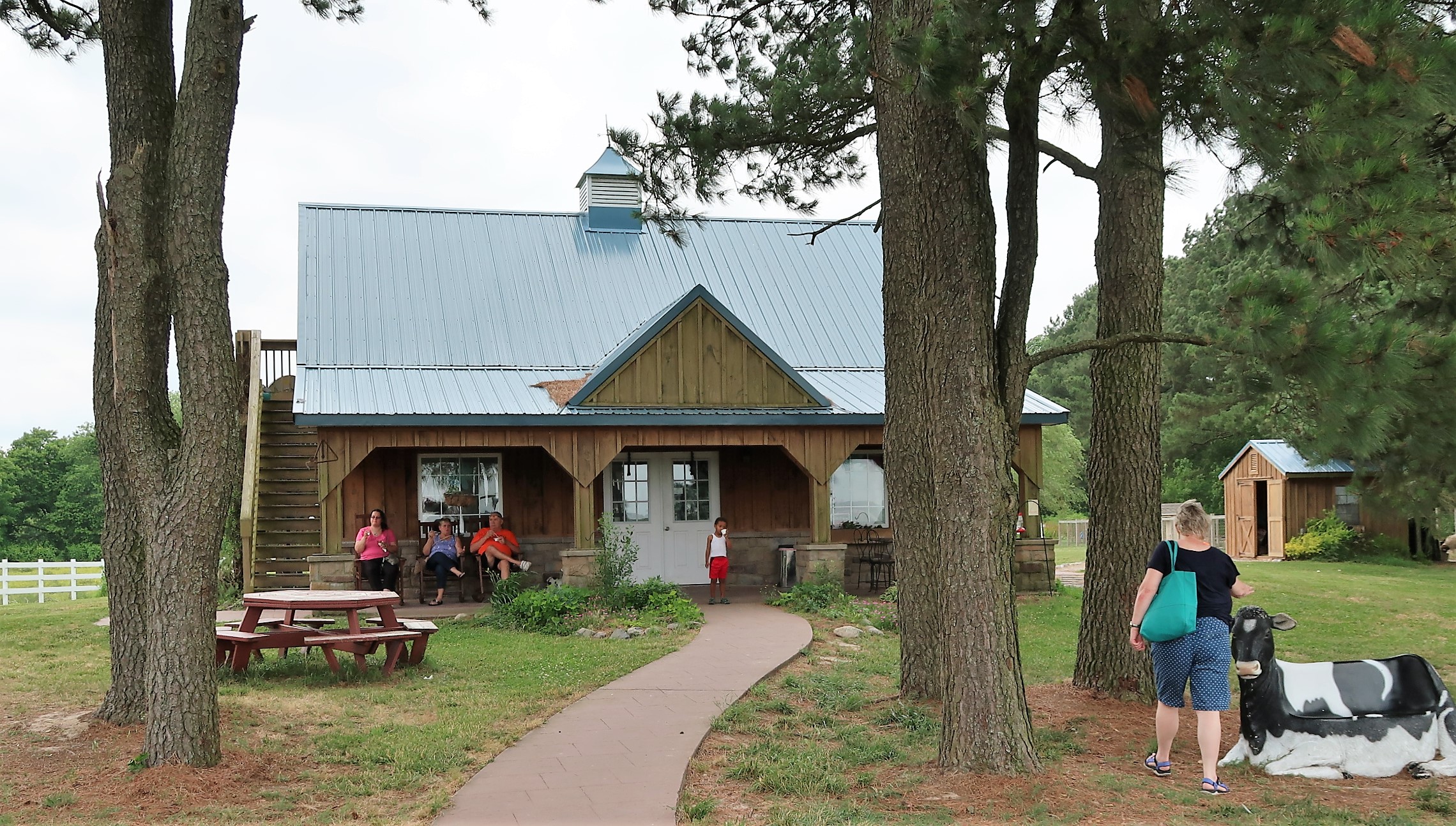 4111 Whitesburg Road Pocomoke MD 21851 443-373-8487
Chesapeake Bay Farms' Website
Chesapeake Bay Farms on Facebook
LAF TRAK: 
FOOD: 
BEST THING TO EAT: Ice cream