REVIEW
The omelets are fluffy, the neighborhood is vibrant, and the restaurant has character. Reasons enough for Charlie's Cafe's success. How do they get those omelets to billow as they do? They run the eggs through a milkshake blender. It's not clear who originally thought of doing that, although some think it may have been Charley himself, three owners ago.
What began as an early 20th century Victorian home, later becoming a confectionery, and still later, in the 1980s, a hot dog joint called Swanky Franks, finally became Charlie's when Charley Ellison and his mom purchased the restaurant. His name remains identified with the eatery through all the ownership changes – why tamper with a good thing?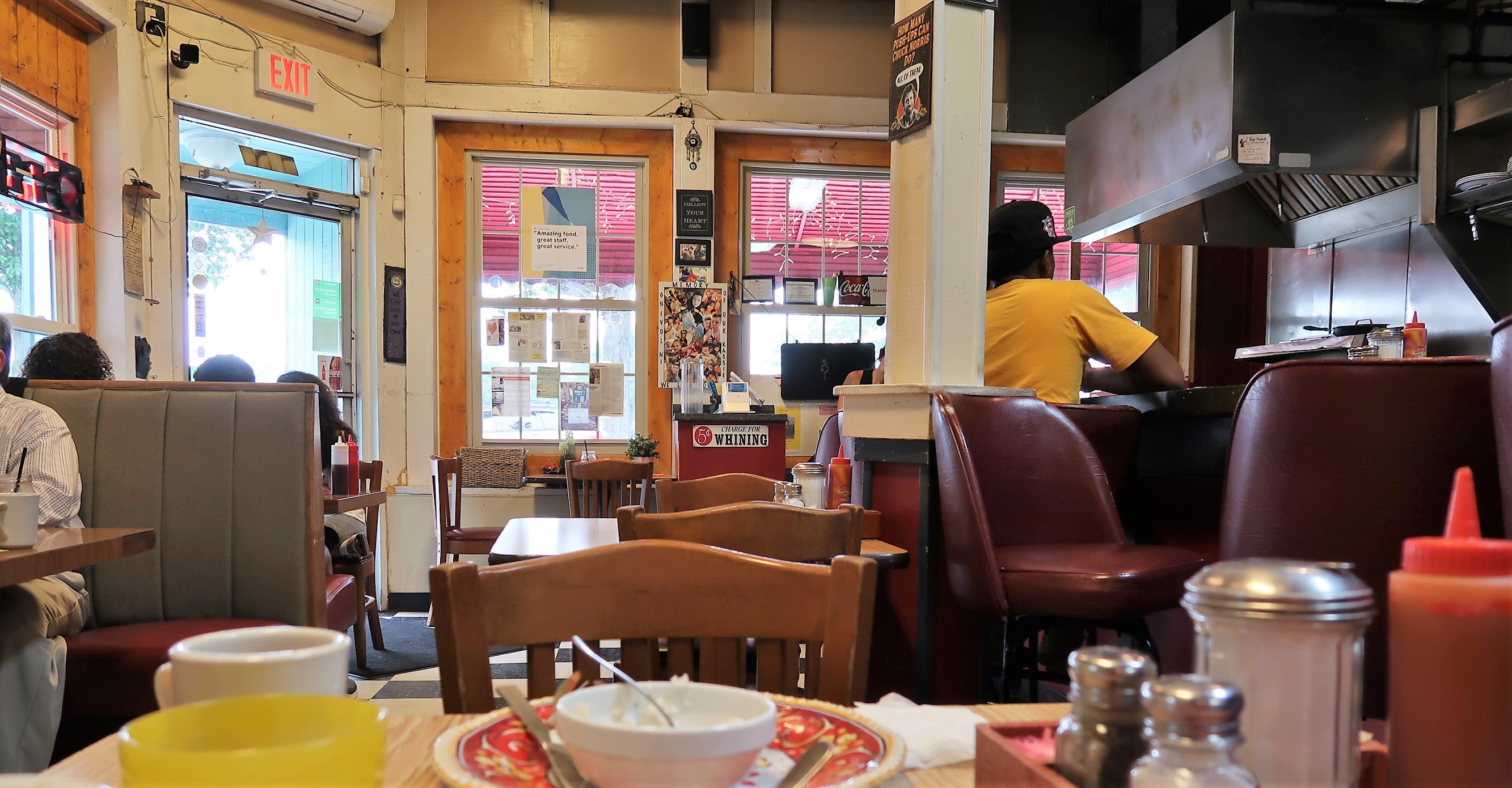 There's more than omelets, of course, to breakfast at Charlie's.  All the traditional breakfast items are available, and then some. We'll pass on the tofu scramble but sign us up for country ham any day. One day, years ago, Tom Hanks stopped in for breakfast. That moment is memorialized on the menu with the Tom Hanks Platter: two eggs, country fried steak or chicken on a pair of biscuits, sausage gravy, and a side. Mr. Hanks didn't actually eat all that, did he?
There are burgers and sandwiches for lunch, along with a nod to one of their previous incarnations with a section of the menu entitled Swanky Franks. Dinner is a brand new project of Charlie's, with a menu of spaghetti, steaks, and chicken.
Don't get Charlie's Cafe confused with Charlie's American Cafe a couple of miles up the street. Seems the story goes like this: when the previous owner of Charlie's sold the place to the current owner, he opened Charlie's American, which perhaps isn't as shady as it might sound because the new owners of Charlie's were going to convert it to a Turkish restaurant. They changed their minds, and now there are two Charlie's. The American version even whips up the eggs for the omelets in the same way. Word is everyone gets along just swimmingly.
1800 Granby Street Norfolk VA 23517 757-625-0824 No website
Charlie's Cafe on Facebook
LAF TRAK: 
FOOD: 
BEST THING TO EAT: Southwestern Omelette