Whole fried clams in crumbs. Fried clam strips. Fried clams in batter. Clam chowder. Clam cakes. Steamed clams. Yep, it's time once again for that ultimate festival for clam-lovers: the 50th Annual Yarmouth Clam Festival in Maine. Over 100,000 visitors are expected in Yarmouth the weekend of July 17th through 19th.
And if, by chance, some of them want to explore the non-clam cuisine of the region, well, there'll be plenty to choose from. Like blueberry soda, fried dough, fish chowder, whoopie pies, fried scallops and scallop rolls, blueberry-topped cheesecake, homemade pies, blueberry crisp, lobster rolls, lobster bisque, steamed lobsters, lobster stew, baked beans, brown bread, and the festival favorite, lime rickeys. And don't forget the flapjack breakfasts Saturday and Sunday. Whew! That really just scratches the surface when it comes to eating at the festival, if you can believe it.
Do you feel that a festival needs more than food to be worthy of your attention? (Really, you do?) There's plenty to do here to fill in the gaps between meals. There's the Clam Festival Parade at 6 p.m. Friday night. At 11 a.m. Saturday you can witness the Maine State Clam Shucking Contest, for amateurs and professionals. There will be craft shows, art shows and sales, a carnival (which opens Wednesday night the 15th), a kids' fun run and a five-mile race, a firefighters' muster, a bike race, a diaper derby, and a kids' fun bike ride.
There will be free horse and wagon rides, cooking demonstrations, pink elephant sales, an exhibit featuring the history of Yarmouth and the clam festival, balloon fun, and fireworks. There's also lots of live performances scheduled: singer-songwriters, vaudeville, children's entertainment, rock, Americana, jazz, folk, uke, steel drum, country, juggling, magic, blues, R&B, alternative, oldies, barbershop, soul, bluegrass, rockabilly, comedians, chamber music … and the Portland Symphony Orchestra. Is there an entertainment genre they missed?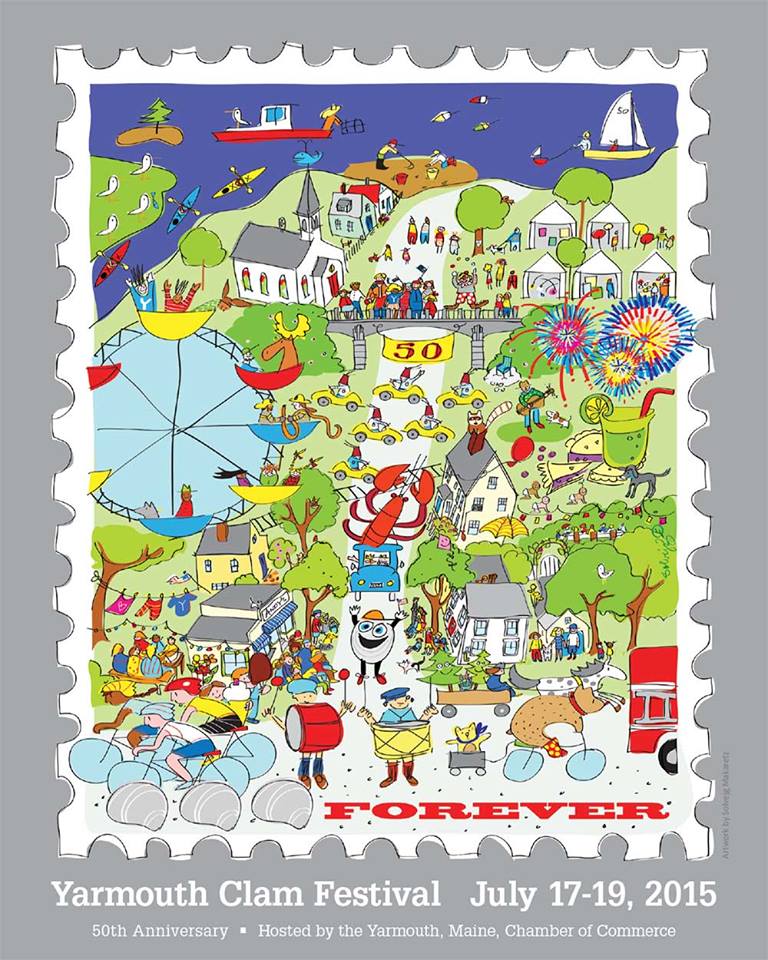 There's much more scheduled. Admission is free! See the festival website for details.