Stroll around downtown Belzoni in the state of Mississippi and you'll notice something right away: what are all these ornately decorated human-sized fish doing here? If you happen to find yourself on Magnolia Street you may come upon the Catfish Museum. Step inside to learn the "complete story of the catfish from fingerling to frying pan." Outside the museum, admire King Cat, the world's largest catfish sculpture.
Yes, Belzoni is the self-proclaimed "Catfish Capital of the World," and that's no spurious puffery: most of America's farm-raised catfish come from the underwater acreage surrounding Belzoni. So where else would you expect to find the World Catfish Festival? Saturday, March 28th will see the 40th iteration of this celebration of the whiskered fish. Blocks of downtown Belzoni will be occupied by food and arts and crafts vendors and live performances by blues, country, and gospel artists.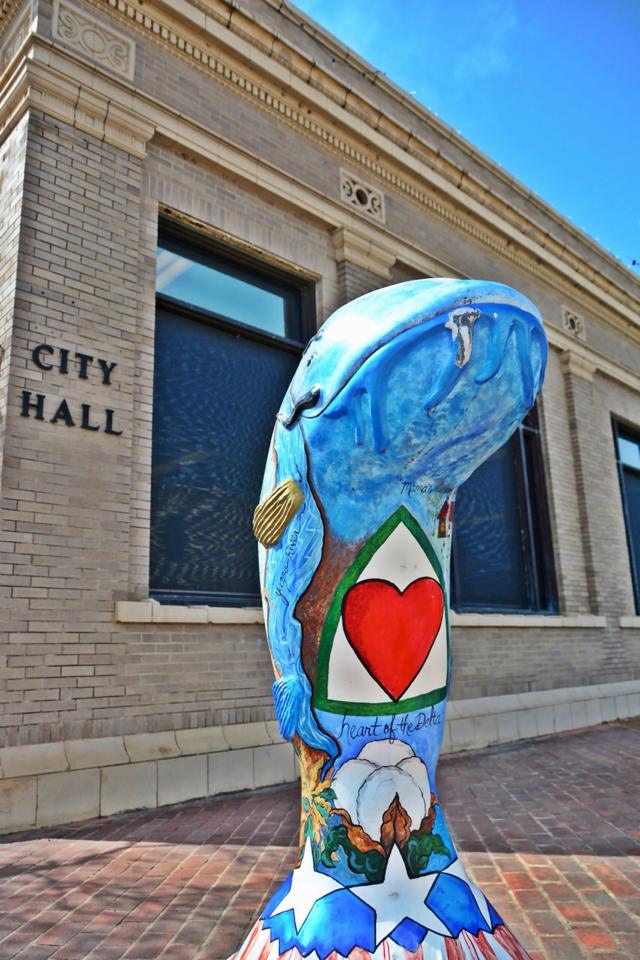 The festival kicks off at 8 a.m. with a 5K run/walk. Later in the day, enjoy the Miss Catfish Pageant and the Little Miss Catfish Pageant. You'll find a kids zone, a mechanical bull, paintball, a rock wall, and a bungee jump. Of course, there is a catfish-eating contest, and there will be plenty of catfish for you to eat, both fried and otherwise. Get more information at the festival website.