The year was 1898. 18 families from Genoa, Italy had arrived in Arkansas over the previous three years, That summer they held a harvest celebration of thanks, an annual tradition which continues to this day as the Tontitown Grape Festival in Tontitown, Arkansas. The 117th edition of that celebration begins tomorrow, Tuesday, August 4th and runs through Saturday the 8th. It's a grape festival, alright, and there are plenty of grapes to be found, but the festival is perhaps most famous for their spaghetti dinners.
These are not your garden variety ho-hum plates of spaghetti, mind you. No, everything on your plate is homemade, right down to the pasta: each year, 4000 pounds of flour and 10,800 eggs are turned into pasta over the course of the preceding two weeks. The meat sauce is homemade, and it's served with homemade fried chicken, salad with homemade dressing, and rolls (also homemade!). At the end of your meal, grab a handful of fresh Concord grapes to munch on from one of the buckets. Tickets for the spaghetti dinner are $12, $6 for kids.
The festival is also known for their unique grape ice cream, which we understand is a grapey soft serve. If you'd rather stand in grapes than eat them, take part in the Grape Stomp Tuesday and Wednesday evenings. There will be lots of live country music, culminating in a Pam Tillis show on Saturday night. You'll also find an arts and crafts fair, a carnival, tours of the church, and a Run for the Grapes Saturday morning. The coronation of Queen Concordia takes place Friday night, while the raffle grand prize of a 2015 Chevy Silverado will be awarded Saturday after the concert.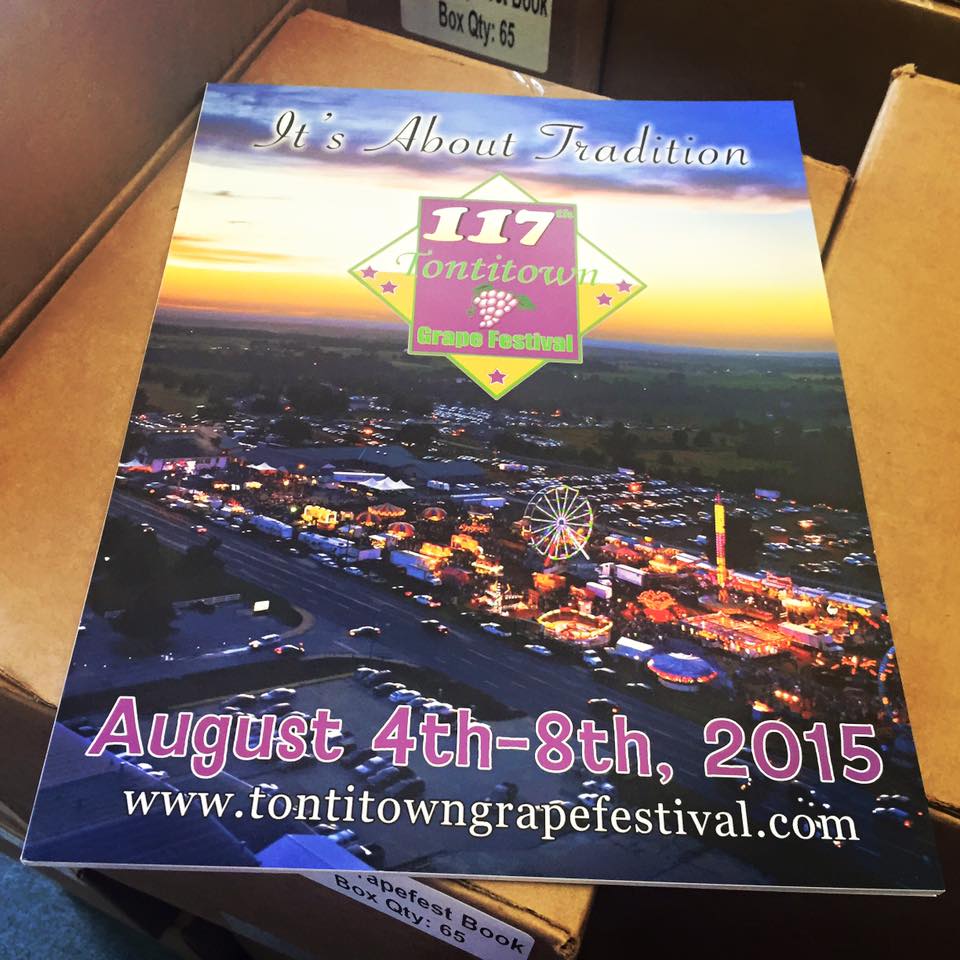 Want all the details? Head to the festival website.