Did you know that about 650,000 Utahns are of Scandinavian descent? Hence the 40th annual Scandinavian Heritage Festival, May 27th and 28th, held in Ephraim, known as Utah's "Little Denmark." As if we need a reminder not to rush to snap judgments, it also appears that this Scandinavian festival in the state of Utah offers some prime eating opportunities! Need proof?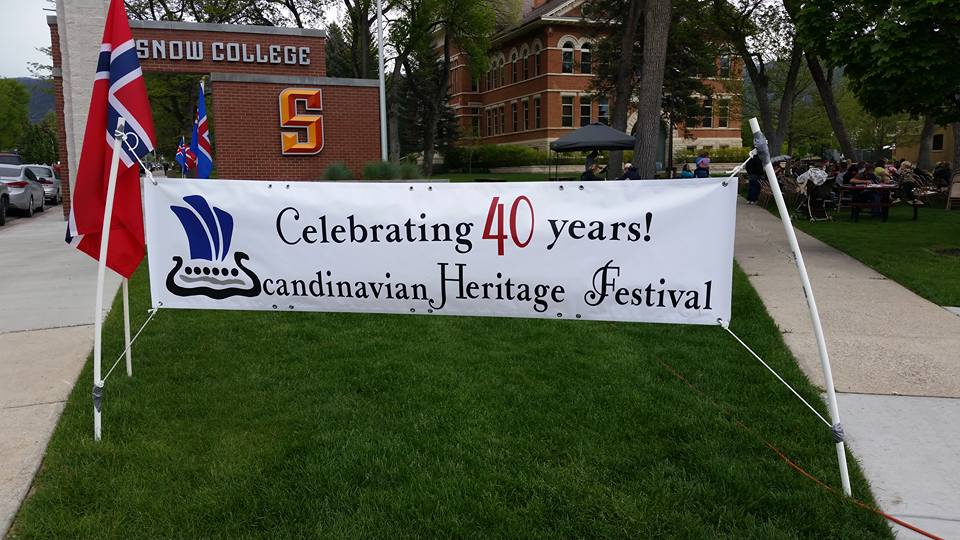 How does the Little Scandinavian Dinner slated for Friday night sound: the meal begins with gravad lax, Swedish limpu bread, and a Romaine salad garnished with Scandinavian blue cheese. There'll be Danish pork tenderloin and Swedish meatballs, two Scandinavian potato dishes (Swedish potatisgratang and kartofler), and roast vegetable tsimmes with apricots (we had no idea tsimmes was a part of traditional Swedish cooking). The meal concludes with Danish apple cake. All accompanied by live Scandinavian music, and all for the bargain price of $13 ($7 kids).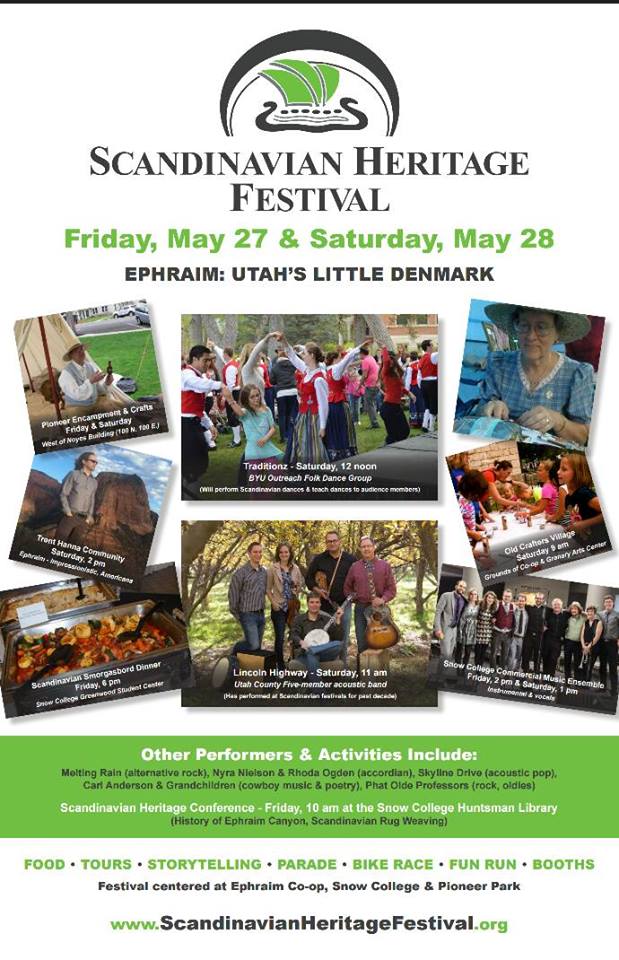 Want to eat Scandinavian while wandering the festival? There are plenty of options. You'll find Swedish meatloaf, Swedish meatballs, even Swedish pickles. There's marzipan cake for dessert. Hit the Ephraim Lions Club Saturday morning for a breakfast of aebelskivers, along with sausage, pancakes, eggs, and OJ. It's not all Scandinavian — you'll find homemade ice cream and, this being Utah, homemade scones (in Utah, scones are a type of fry bread, not those British biscuity things).
There will surely be moments when you aren't eating, few and far between as they may be, and there's plenty here to keep you occupied while recharging your appetite. There'll be storytelling both days, pioneer demos, a quilt show, a parade, live bands, tours, and so much more. The celebration concludes Saturday night with a fireworks show. See the festival website for all the pertinent details.