The town of Marysville in Washington state is situated between the Cascade Mountains and the Puget Sound, in a region where rainfall, sunshine, and soil conditions are ideal for the growing of strawberries, a major local crop. In 1932 town leaders gathered with the thought of coming up with some way to publicize the local berry, and the Marysville Strawberry Festival was born. Today it's one of the oldest festivals in the state. The 2016 fest will run from Saturday, June 11th through Sunday the 19th.
The Strawberry Shortcake Eating Contest takes place on the 18th. Contestants have five minutes to tackle a shortcake pyramid without hands or utensils. Some of the other planned events include a carnival with rides and games galore, a talent show, and live entertainment. Kids' Day is Saturday the 11th, with the Berry Run to follow on Sunday and the Royalty Fashion Show, as well as a talent show, on Tuesday. The Beer Garden opens on Thursday while the Market in the Park, featuring all kinds of vendors, starts on Friday.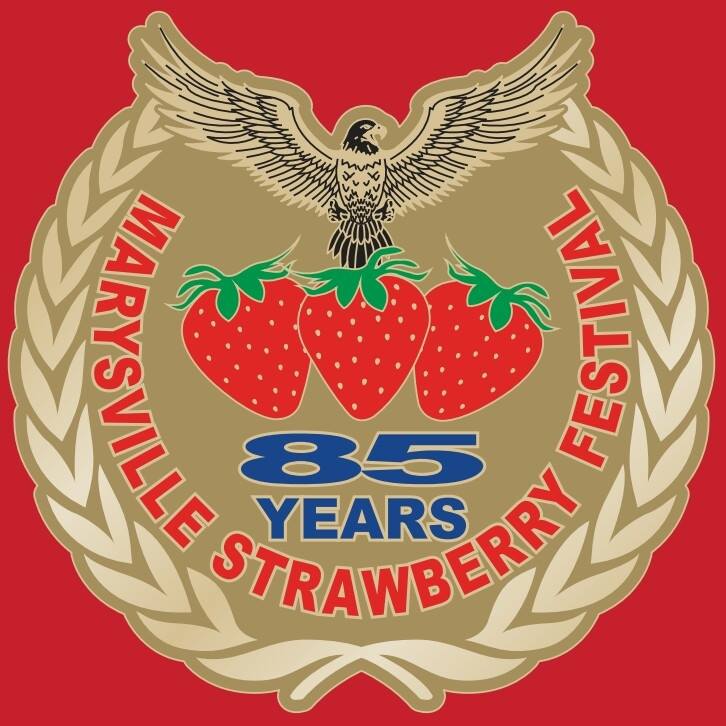 Other activities planned for Saturday the 18th include a rose planting ceremony, a car show, and both a Kiddies Parade and a Grand Parade. Best of all, local growers will have stands set up along State Avenue, where you can purchase quarts of fresh, local berries! A fireworks display will finish off the day. For more information, see the festival website.