The peaches that hang from the trees in north-central Louisiana orchards are ripe and ready to eat from mid-June through mid-July. Until 2011, some of these locally grown peaches were peeled and cut up by volunteers. Then the Louisiana Tech Dairy incorporated them into the locally beloved peach ice cream that was only produced for the two days of the Louisiana Peach Festival in Ruston (the flavor was too labor-intensive for year-round production).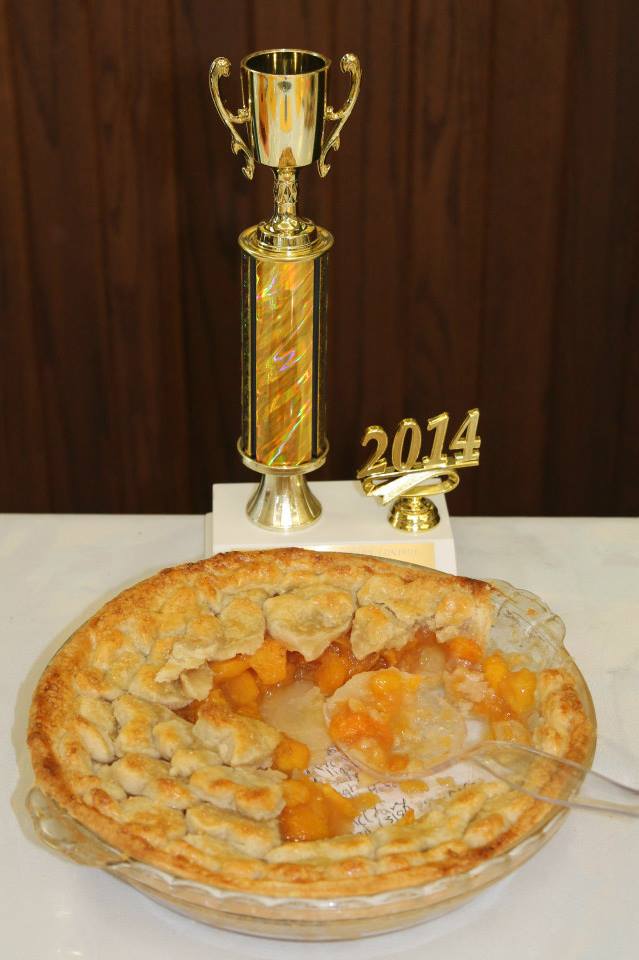 Then, in 2011, Louisiana Tech closed their 127-year-old dairy. Festival organizers have had to scramble since then to find other producers for the festival ice cream. But, rest assured, there will be peach ice cream at the Louisiana Peach Festival. As we see it, that's reason enough to attend the festival which takes place Friday and Saturday, June 24th and 25th. But, of course, there's so much more!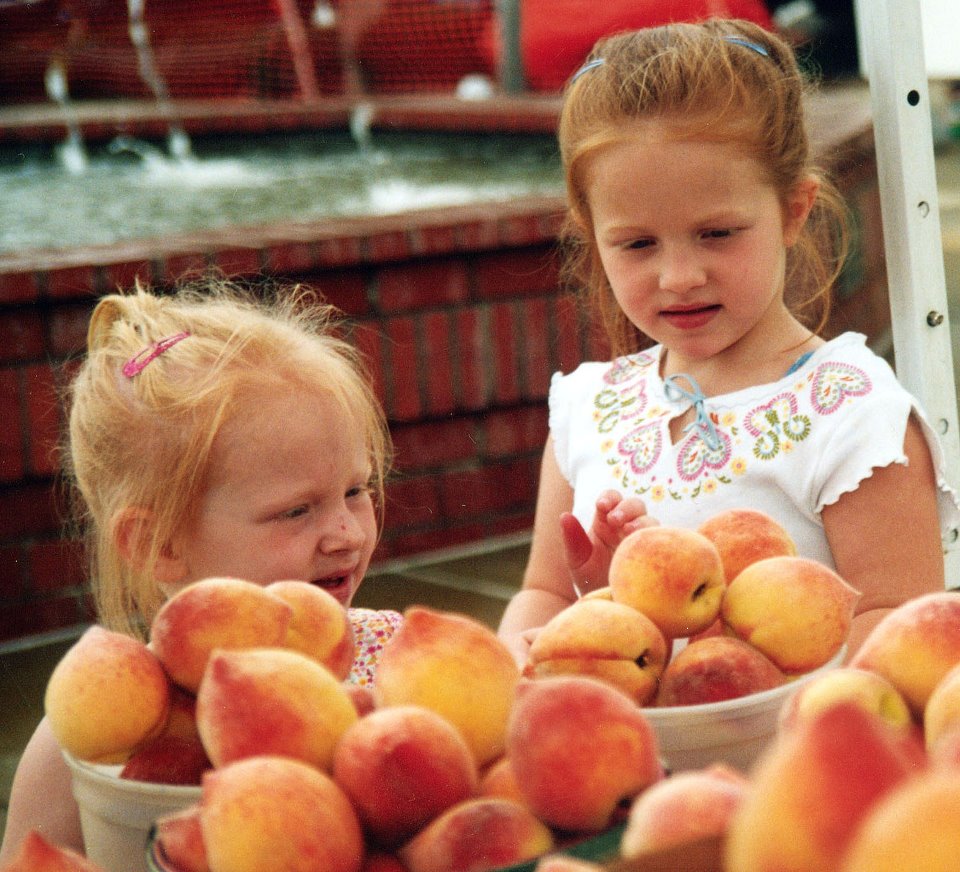 The first Louisiana Peach Festival was held in 1951, with Justin Wilson (yes, the same gentleman that decades later hosted the popular cooking show) serving as MC for the beauty pageant and Louisiana Senator LeBlanc (inventor of the patent "medicine," especially popular in dry counties, known as Hadacol) presenting the pageant crown. The 2016 festival will be the 66th.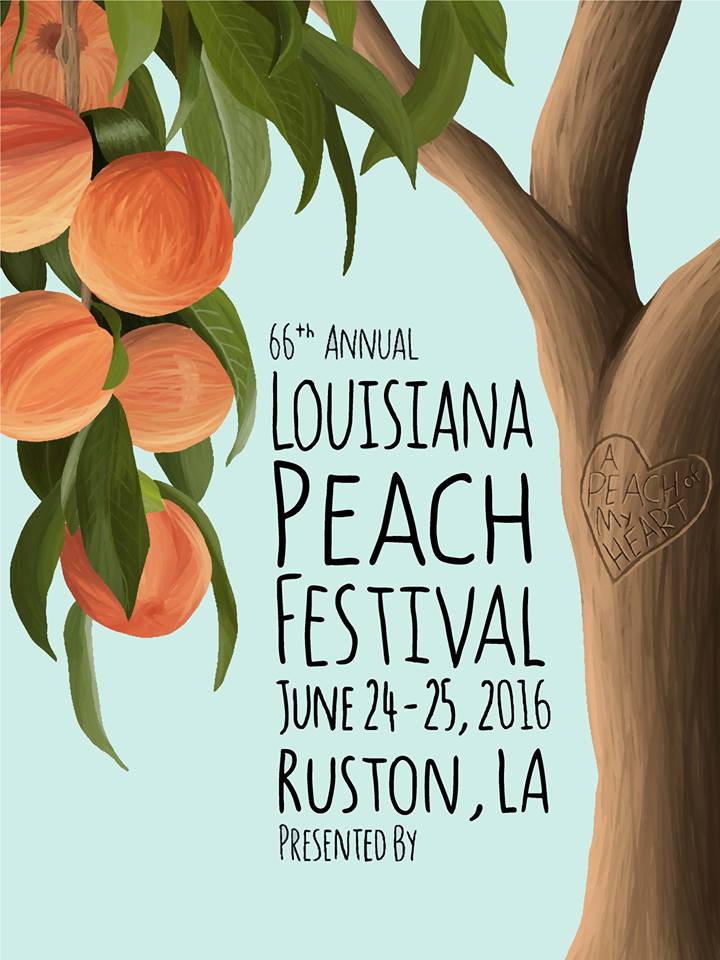 Friday at 10 a.m. there will be a Peach Cookery Contest. Ordinarily, the festival features a peach eating contest as well. Last year, the Louisiana Peach Festival entered the record books for baking the world's largest peach cobbler so, to honor that new distinction, the peach eating contest is being replaced by a peach cobbler eating contest. That'll happen at 7 p.m. Saturday.
There are a bazillion other events scheduled. Here's just a small sample: fishing tournaments, rodeos, concerts, lots of kids' activities, a parade, sidewalk sales, a downtown food court (every vendor will have something peachy on the menu: peach hushpuppies, peach bread pudding, …)… Check out the festival website for all the details. Festival admission is $10 each day or $15 for both days, free for young kids.