A Morning Menu of Stories We Think You'll Find Interesting
A Thorough Guide to NOLA's Fried Chicken
Sara Roahen has compiled, for New Orleans Magazine, the most comprehensive comparative analysis of fried chicken in New Orleans that we've ever seen. We've grazed around the Crescent City many, many times, and even enjoyed some spectacularly good fried chicken. Yet somehow we never quite accepted the city as a fried yardbird mecca. Ms. Roahen said it best: " [W]hen offered a choice in this town surrounded by water, I've historically chosen catfish or shrimp or oysters when in the mood for something fried. I now know that fried chicken isn't only a safe bet, especially in our most community-oriented neighborhood restaurants, but often the best choice of all."
She sampled 30 fried chickens in New Orleans, limiting the survey to bone-in chicken, Southern-style, and no wings-only places. Not only did Sara produce a top ten list, plus an honorable mention, she also put together a list of the best fried chicken sides, and where to get them. For instance, get the rice dressing at Chubbie's, the wilted spinach at Liuzza's, and the pinto beans at Pollo Campero. This one's a keeper!
Gullah Cuisine of South Carolina Has Closed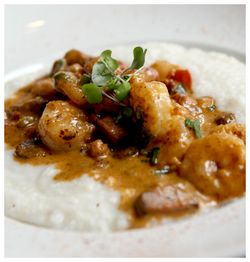 The Gullah are descendants of African slaves who settled in coastal areas of South Carolina and Georgia. They developed their own unique culture and cuisine over their centuries in the U.S. Unfortunately, one of the key proponents of Gullah cuisine, Charlotte Jenkins, has closed her Gullah restaurant in Mt. Pleasant, South Carolina, named Gullah Cuisine, because the cost of the space was too high. She will focus full-time on her catering business. We're very sorry to see this important restaurant disappear. Next time we're in Charleston we'll be on the lookout for an event catered by Ms. Jenkins; we'll be crashing that party.
Alright, So How Are Those Primanti-by-Mail Sandwiches?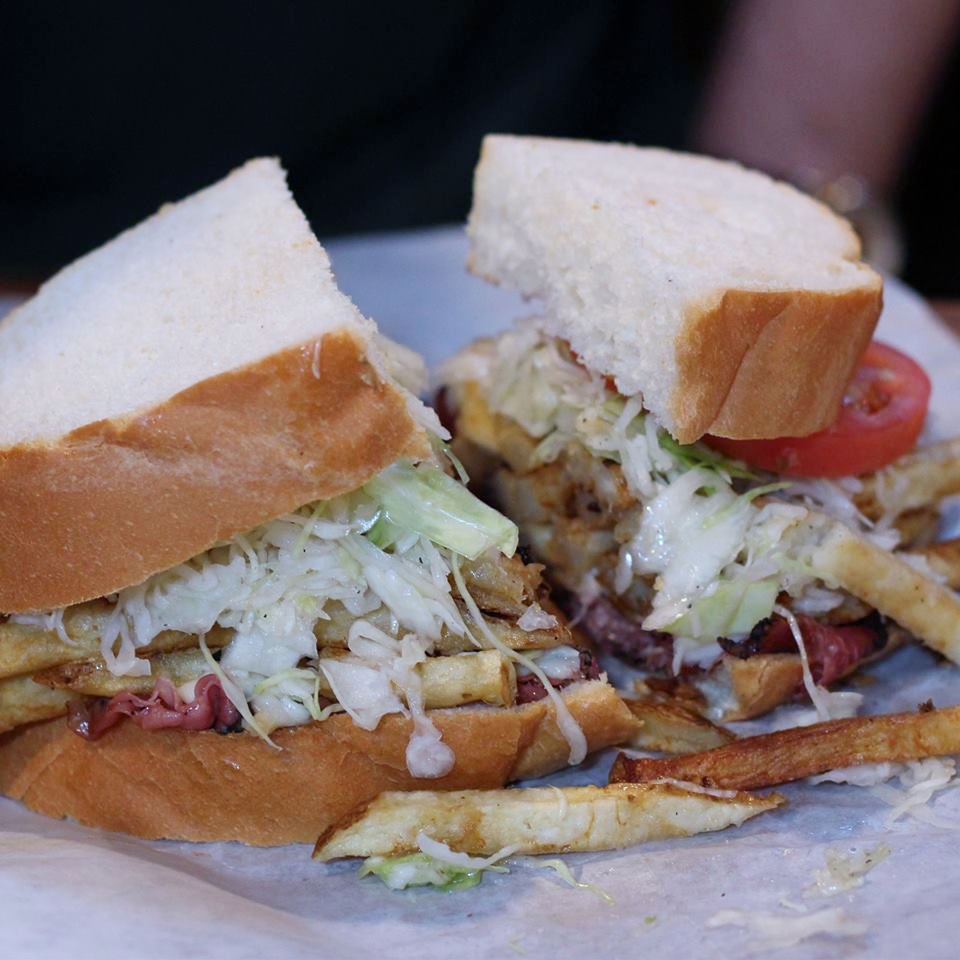 So the news has gotten around: Primanti will ship their sandwiches by mail. The question remains: how good are the sandwiches, compared to what you get at a Primanti shop in Pittsburgh? The first story about an experience with Primanti mail order was in yesterday's Washington Post. Read it here.
Election Day Lunch in D.C.
Washington's a company town, one where the company looks like it'll stick around for a while. If you work for the company, you might have an interest in dining in the company cafeterias around town, with others of your kind. If so, Roll Call presents a list of lunch spots in D.C. for political folk just like you on election day, from Martin's Tavern, a hangout of both Harry S. Truman and George W. Bush, through The Monocle, where they say LBJ couldn't get a table, to Ben's Chili Bowl, which is usually packed on election night.
Schwabl's Back Up and Running
A car drove into Schwabl's last December. Damage was extensive, and while they repaired the place, the owners took the opportunity to thoroughly redo the old restaurant. They quietly reopened at the end of August but finally held their grand reopening this past Sunday with a party and ribbon-cutting. The story's in The Buffalo News. There's a fascinating side story: it seems there's a big battle in Buffalo between those who take sides with Schwabl's, and those who take sides with the 80-year-old woman who drove into the restaurant. Schwabl's is taking a lot of heat for what some say is a less than charitable public stance on the accident. Very strange, and we don't really understand why this has become a "thing." If you're interested, read the story, the comments following the story, Schwabl's Facebook page, and nose around on the net. Weird.