A Morning Menu of LAF-Style Food News and Stories to Begin Your Day
HAPPY NATIONAL HOT PASTRAMI SANDWICH DAY!
Portland Pie Comes to Biddeford, ME
Portland Pie Co. is opening their fourth Maine location, and seventh overall, in Biddeford this month. They'll be located in the redevelopment of the old Pepperell Mill. Portland Pie offers their pizzas on a variety of different crusts, including basil, beer, garlic, wheat, and even seasonal crusts (currently pretzel sourdough). They began in 1997 as a take-out and delivery-only shop in Portland, Maine.
Braise & Brew at Middleton Place of Charleston, SC
The fifth annual Braise & Brew dinner will take place at Middleton Place in Charleston, SC on Saturday, January 24th, from 6 until 9 p.m. The chefs at Middleton Place Restaurant work together with the brewmasters at Holy City Brewing to design a three-hour feast pairing each course with a specific brew. Details on the food and beer courses can be found here – it sounds terrific! Tickets are $85. Middleton Place is a restored 18th-century plantation now considered a National Historic Landmark.
Chicago's Ann Sather Replaced by Giordano's
Tom Tunney, owner of Ann Sather in Chicago, sold the building that housed the Andersonville location and moved out at the end of last year. The three remaining Ann Sathers in Chicago are not affected by the move. Moving into the vacated spot, at 5207 North Clark Street, this year will be a Giordano's deep dish pizzeria, one of five new locations they are planning for 2015. The Andersonville Ann Sather opened in 1987. Mr. Tunney has owned the small local chain since 1980.
Abner Silver, Owner of Jim's Steaks on South St. in Philly, Has Died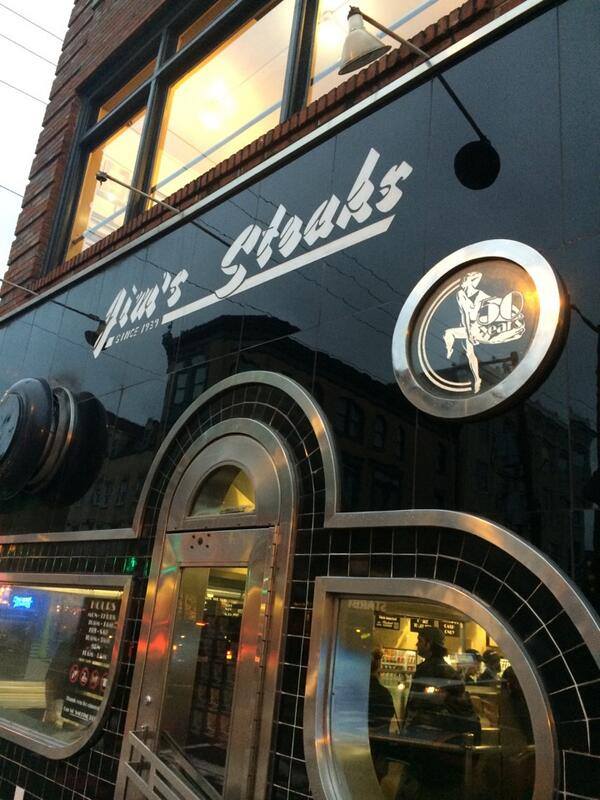 Abner Silver, owner of the South Street location of Jim's Steaks in Philadelphia, died yesterday at the age of 79. Mr. Silver and William Proetto, owner of the Jim's Steaks on 62nd Street, opened the South Street location jointly in the 1970s. He assumed sole ownership in 2011, when Mr. Proetto died. We've always enjoyed Jim's Steaks whenever we were in the area, and we can say from experience that it is a rare moment when there's not a long, but rapidly moving, line of folks waiting to place their orders. We send our condolences to the friends and family of Mr. Silver.