Hot summers call for cool watermelon! For over half a century the town of Monticello, just east of Tallahassee in northern Florida, has put on an annual celebration of this ultra-refreshing summer fruit. Jefferson County has been a major supplier of fruit and seeds to the rest of the country since the late 1800s. This year's 66th annual festival begins Saturday, June 4th, with the Watermelon Pageants, and will continue through Saturday the 18th of June.

The Kickoff Dinner takes place on Friday the 10th but, perhaps more significantly, so does The Chamber of Commerce Great Bed Race. This is serious stuff! There's a list of 15 rules, and a waiver that must be signed. For example, rule #14 states, in part: "Each team's bed rider will be required to wear pajamas." Prizes are awarded but perhaps the most coveted prize is bragging rights that last until next year's watermelon festival.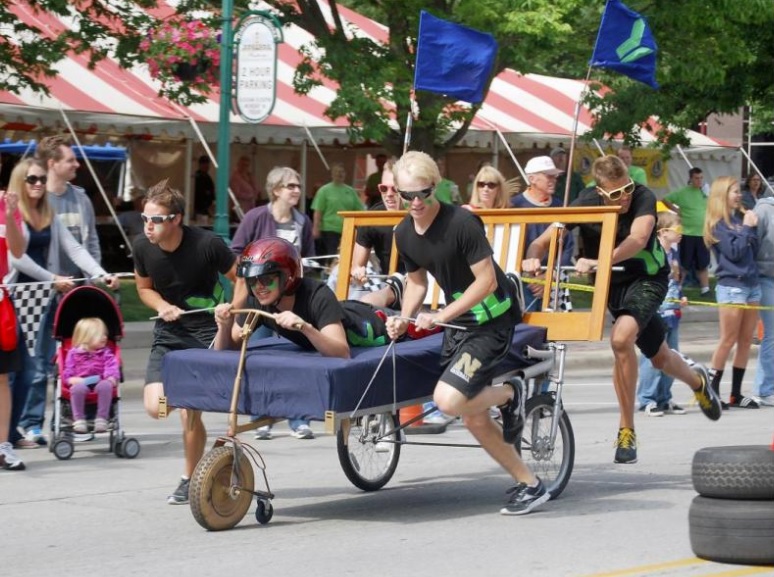 The rodeo will take place Friday and Saturday, June 10th and 11th, while the Woman's Club Fashion Show happens on Thursday the 16th. On Friday the 17th you can enjoy the Rotary Barbecue. There'll also be a street dance and children's theater. Saturday the 20th begins with the FMB breakfast.
Other activities on the schedule include a 5K run, an antique car show, seed-spitting and watermelon carving contests, a softball tournament, a beer garden, and a parade. For more information see the festival website.