Ahh, the huckleberry! Anyone who has spent significant time in the Mountain States of the U.S. has surely encountered huckleberry jams, syrups, and milkshakes, and the taste is unforgettable. They look like blueberries but, as a food (as opposed to horticulturally, about which we know nothing), there are two main distinctions: they tend to be seedy, and the flavor, to us, is like a more intense combination of blueberry and blackberry. They only grow wild – all efforts to farm them have failed. While they are generally associated with the Mountain States (they are the state fruit of Idaho), plenty of huckleberries can be found elsewhere – they are abundant in New York forests, for instance.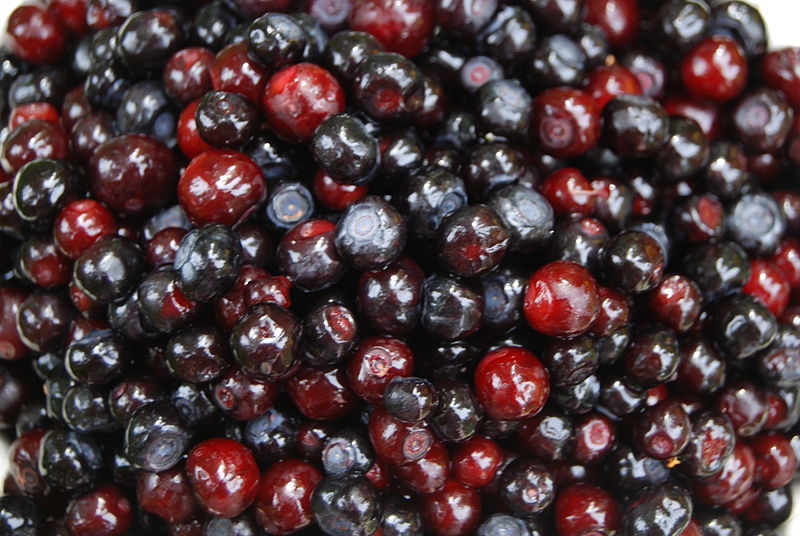 The city (less than 3,000 people) of Jay, Oklahoma holds an annual festival in honor of this fruit, and the 48th edition begins Saturday, June 27th, with the Huckleberry Pageant. It's the following weekend (July 4th and, maybe, the 5th), however, that will be of most interest to visitors, when the festival will be in full bloom. In recent years the festival has featured a pancake breakfast (will there be huckleberry syrup?), a huckleberry pie contest and a pie auction, free ice cream with huckleberry sauce, huckleberry lemonade, and huckleberry milkshakes. Last year there was a root beer chugging contest.
Last years festival featured fireworks, outdoor movies, live music, a run, a car show, a quilt show, arts and crafts, and a rummage sale. There was also a frog jump, a turtle derby, a parade, gunny sack racing, and burgers, hot dogs, and a hog fry. We'd guess many of the same events will be held this year. There's no festival website so if you want more details we'd suggest contacting the Chamber of Commerce.