Fermented cabbage. Fragrant. Sour. Buckets and buckets of sauerkraut. All you want, all weekend, free. What more inducement do you need to visit the small town of Henderson, Minnesota during the weekend of June 24th through 26, when they hold their annual Henderson Sauerkraut Days? Be sure not to overdo it on the kraut if you're planning on competing in the sauerkraut eating contest. You want plenty of appetite available for the competition. You'll be consuming two pounds of the stuff as fast as possible. Winners typically complete the challenge in a matter of four minutes or less, often after squeezing as much brine as possible from the shredded cabbage (they'll give you 30 seconds to "prepare" your two pounds of kraut).
It's not all kraut at Sauerkraut Days. For instance, there's a cabbage toss! Alright, you're looking for activities totally unrelated to cabbage? They've got that too. They'll be playing something they call the Not So Newlywed Game. There's a car cruise and live music. You'll also find a flea market, softball tournament, free yoga, a bean bag tournament, and tractor rides. There'll be parades, arm wrestling, a petting zoo, and Sunday religious services, as well.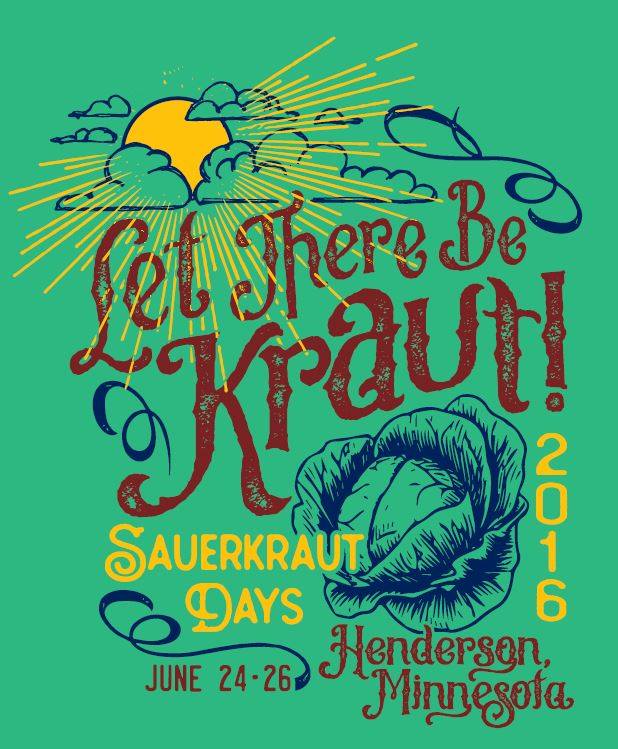 We don't know what the connection is between Henderson, MN and sauerkraut, or if there is a connection at all. Perhaps the townsfolk who started this festival just thought Sauerkraut Days would be a great idea for a start-of-summer festival. And we agree! For more information, see the festival website.