REVIEW
Have you served at least one day of active American military service during wartime? No? Not a problem! You can still join the American Legion for a meal, at Wheeling Post 1, said to be the oldest American Legion post in the U.S. Step inside and you find yourself in what appears to be a bar with a few tables to the right. We arrived a bit late for lunch on a Saturday. The bar was well-attended but we were the only dining customers.
Wheeling has become known for Coleman's fried fish sandwiches, to the point where Coleman's-style sandwiches are now served all over town. The American Legion restaurant goes one step further: there are signs up that call theirs a Coleman's fish sandwich. We don't know what that means. Do they get their fish from Coleman's in Centre Market? Whatever it means, the sandwich is one of the best things to eat here, served Coleman's-style on white bread with no garnishes save for a packet of tartar sauce.
Whatever you order, be sure to ask for some French fries. These are not crisp, double-fried specimens but they are made from fresh potatoes and taste it. Actually, that's the thing here: you'd expect the food at an American Legion bar to be guy food, cooked by veterans, for veterans. And it is, but the quality is a notch or two above what you'd expect.
Between you and us, let's be frank: half the reason for dining here is the thrill of eating in an American Legion bar in an iffy part of an old industrial city. But that other half, the food, isn't half-bad either.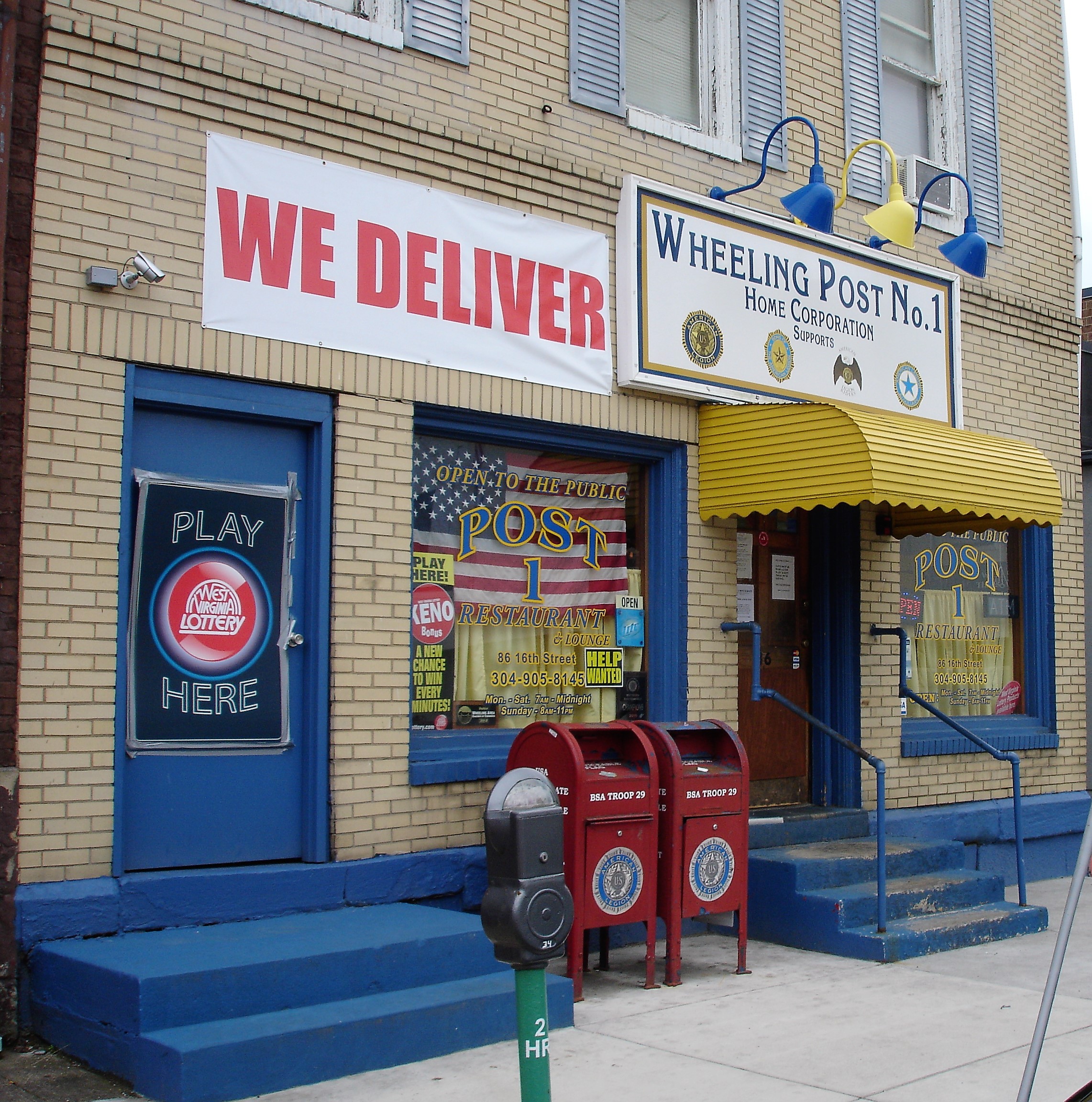 86 16th Street Wheeling WV 26003  304-905-8145
American Legion Post 1 on Facebook
LAF TRAK: 
FOOD: 
BEST THING TO EAT: French fries