A Morning Menu of LAF-Style Food News and Stories to Begin Your Day
HAPPY NATIONAL ENGLISH TOFFEE DAY!
The Z-Man!
If you were watching Jimmy Kimmel Live Monday night you may have noticed that he made a curious reference while talking to his Kansas City viewers: "Someone please send me a Z-Man sandwich. You know what I'm talking about there." We know KC, and we know Joe's Kansas City Bar-B-Que, the source of the Z-Man, but we didn't know the Z-Man! Naturally, we did the research, and we now understand Jimmy's plea. That is one amazing sounding, and looking, sandwich: slow-smoked beef brisket, smoked provolone, and onion rings, on a toasted Kaiser roll.
Antoine's at 175 Years Old
When Antoine Alciatore opened Antoine's in New Orleans, Martin Van Buren was president, having recently succeeded Andrew Jackson. 175 years later, Antoine's great, great-grandson, Rick Blount is in charge. And he's charged with the unenviable task of keeping the family business relevant and vital while at the same time not offending old-line Antoine's loyalists. Read about Mr. Blount's plans for Antoine's future in this interesting, and extensive, New Orleans Advocate story.
A Closer Look at NJ's Most Iconic Restaurant
We find Thrillist's selection of Tops Diner as New Jersey's most iconic restaurant to be curious, but not necessarily wrongheaded. We think it reflects a North Jersey bias; South Jersey might select the White House Sub Shop. But even in North Jersey, we might have gone with Rutt's Hut. No matter. Peter Genovese takes a closer look at Tops for nj.com. His favorite thing to eat? Meatloaf, "made of 50 percent brisket, short rib and chuck; 25 percent veal and ground beef, and 25 percent turkey. It shames every diner meatloaf out there." OK, you sold us. Tops is in our near future.
Hot Chocolate with Peppermint Marshmallows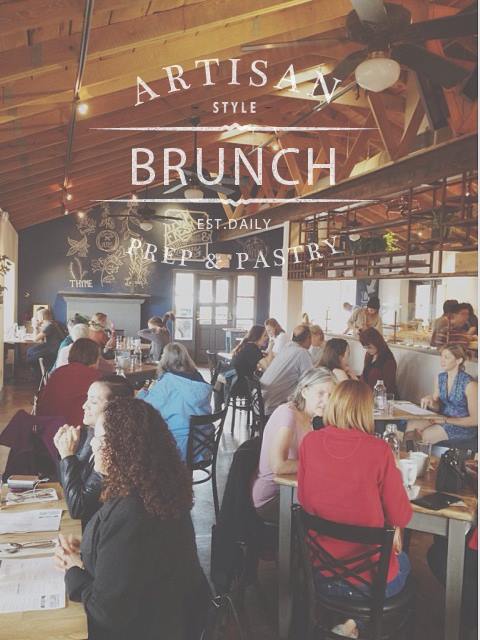 If you've had the good fortune to have to wait for a table for weekend brunch this winter at Tucson's hot new Prep & Pastry, you'll appreciate this. Prep & Pastry offers hot chocolate with peppermint marshmallows during the colder months, to those who wait. Of course, the mallows are homemade. Here's their recipe for peppermint marshmallows, from Tucson Foodie. Following that recipe you'll also find a bunch of great-looking hot chocolate recipes from restaurants in Tucson and around the country. It's 22 degrees outside (in New Jersey, not Tuscon) as we write this. Couldn't have come at a better time!